Half a million applications for a few thousand spots in five Utrecht pubs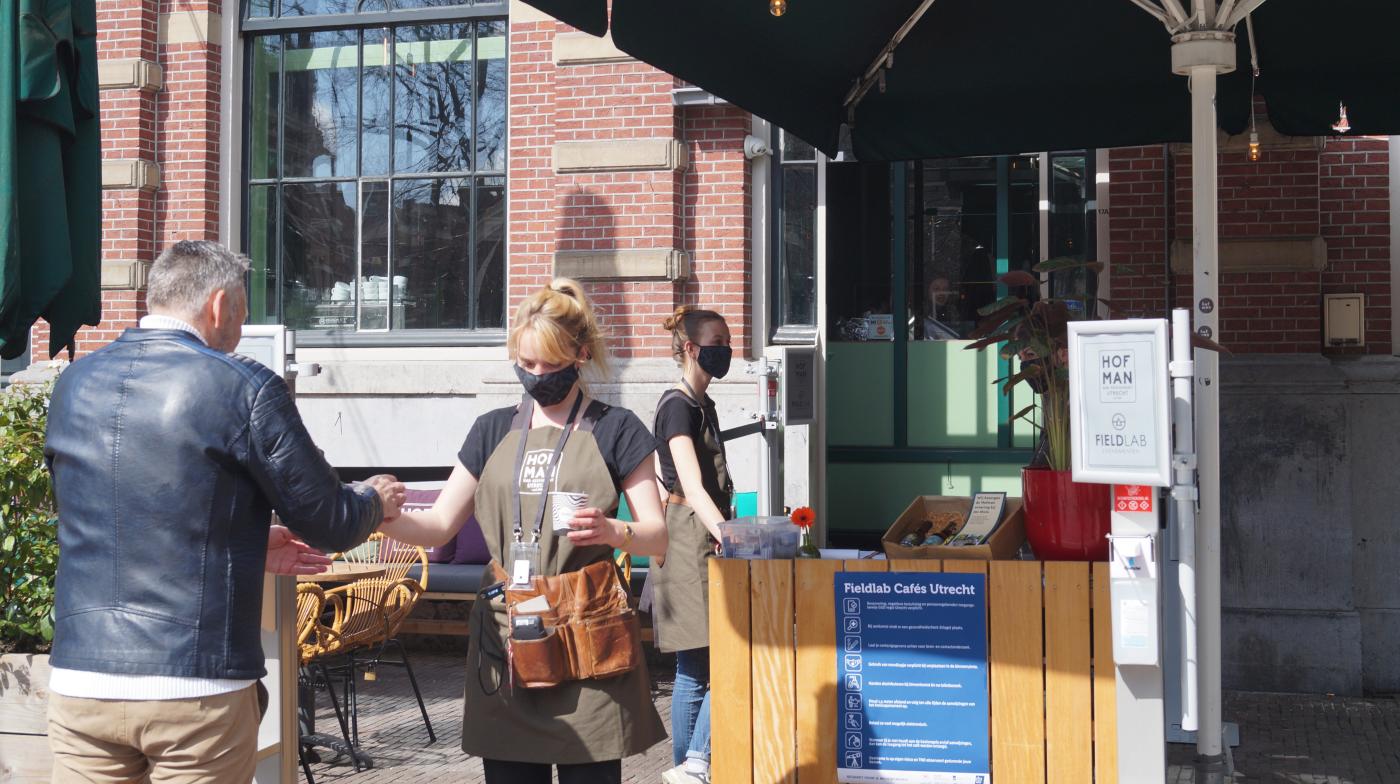 Photo: DUB
There were no long queues at Café Hofman, on the Janskerkhof square, last Wednesday afternoon. The pub made 50 places available per time slot at Hofman. Each person was allowed to register at Hofman with a maximum of three additional guests. They all had to show a negative test result to be allowed in the pub.
This was part of an experiment called Fieldlab Cafés, in which researchers from TNO are investigating whether the pub's staff and its customers comply with social distancing measures and, if so, how. Their aim is to collect data on people's behaviour, looking at the moments of contact and the amount of fresh air supplied, among other things, in order to determine whether pubs and restaurants can be opened again in a safe manner. The participating pubs in Utrecht are Hofman, de Beurs, Ubica, Vinvin and 't Oude Pierement, which will open from noon to 8:00 pm for four days.
UU's alumni Nina van der Bent was one of the lucky ones. She scored a spot at Ubica. She's also been to a music festival as part of the Fieldlab experiment and shared her experience with DUB. "It's so lively in here", she told us on the phone. "It's just a pleasant afternoon in the pub. The only thing you can't do is stand at the bar and, if you go to the toilet, you have to wear a face mask. Sometimes people go outside for a smoke. It's fine, really".
Getting a ticket was no easy feat as the website soon became overloaded. Those who could make a reservation had to show a recent negative PCR test to be allowed in. They also had to agree to take such a test again afterwards. But no one objected to that.