Ice skating rink at the Uithof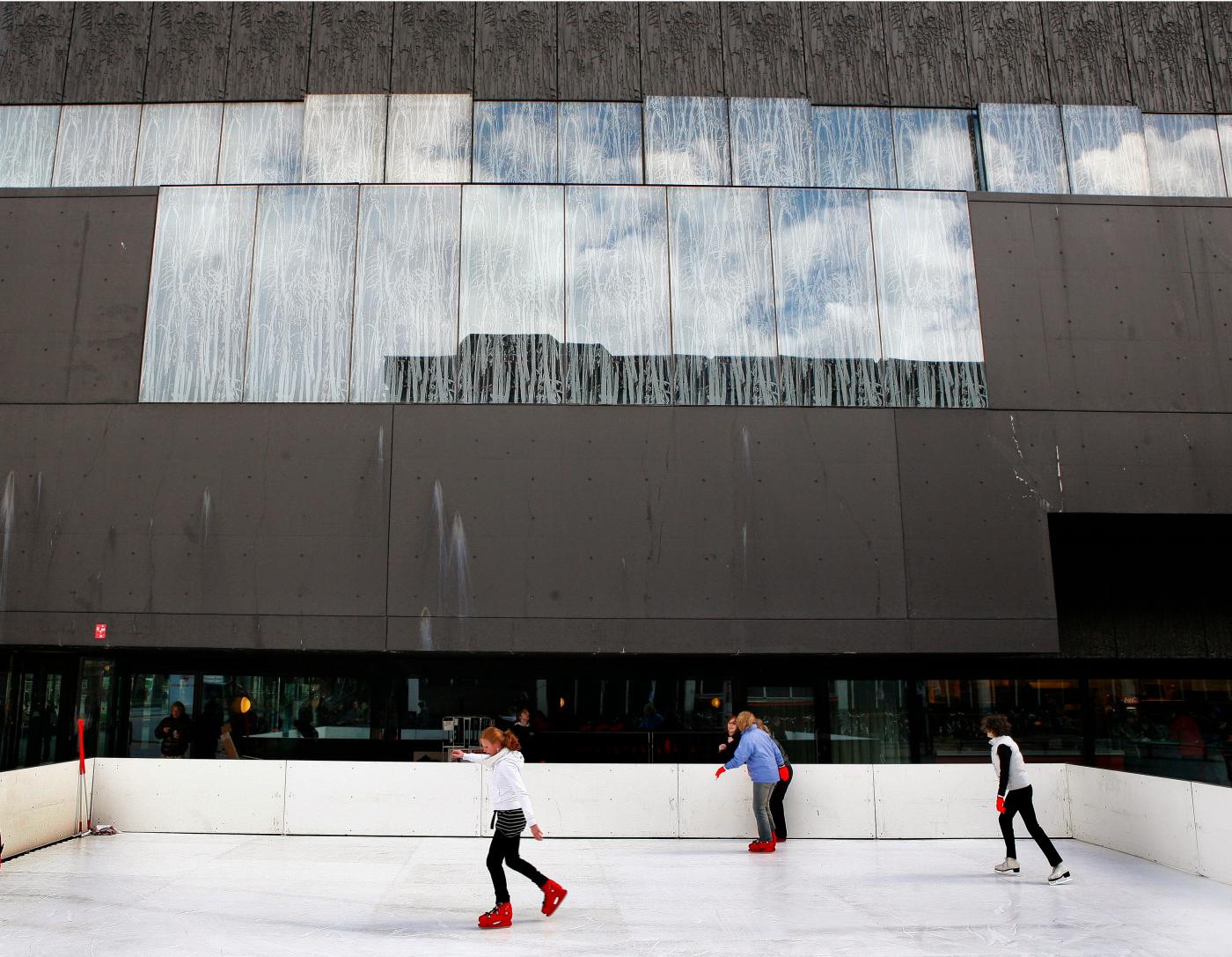 In 2008 was er ook een schaatsbaan voor de UB in De Uithof, foto archief DUB Maarten Hartman
The synthetic ice skating rink was constructed on Monday, December 18th and opened in the afternoon by director of the Executive Board, Anton Pijpers.
The 10 by 20 meter rink is situated on the sidewalk in front of the University Library. You can borrow skates for figure skating or ice hockey. Sports center Olympos, student skating association Softijs and students who play ice hockey with the Buccaneers have an important part in the organization of the rink. Softijs will also be present to give skating tips, and the Buccaneers will organize workshops on Tuesday and Thursday between 12 and 2 in the afternoon, and on Wednesdays from 6 to 8 at night. The rink will be closed to other skaters at those times.
Several stands surround the rink, ready to satisfy the hungry consumers. There's hot chocolate, sausages (rookworst), tomato soup, split pea soup and glühwein, and other foodtrucks will arrive with oliebollen and Asian treats.