Meanwhile, no ban on recruitment
Internationalisation: Minister of Education still weighing his options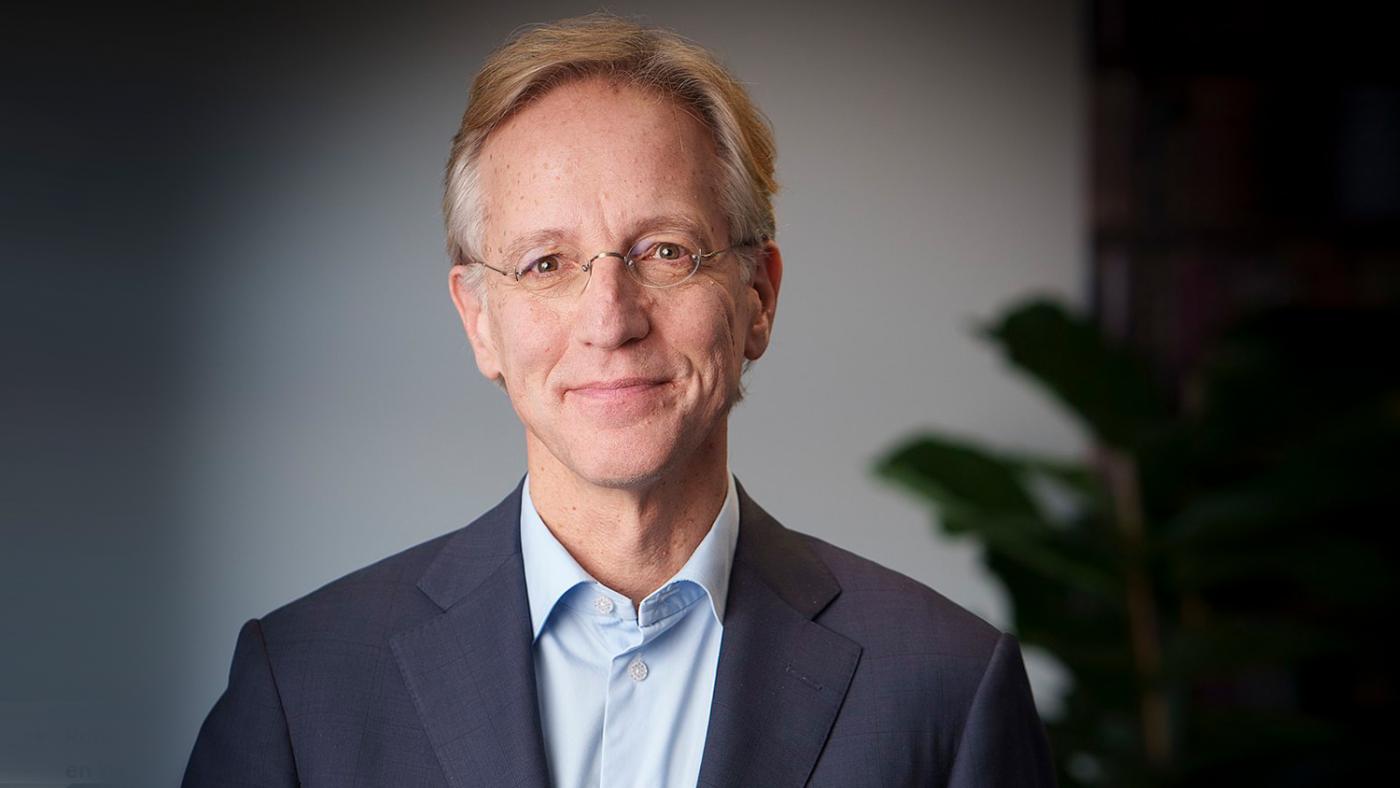 Photo: Martijn Beekman
It is one of the most sensitive issues in Dutch higher education at the moment: the growing number of foreign students. The House of Representatives thinks that the Minister of Education, Robbert Dijkgraaf, is taking too much time to come up with new policy solutions.
Meanwhile, Dijkgraaf himself seems unwilling to expedite things. Earlier this month, he sent a letter responding to wishes from the House in which he basically presented the same course he had set earlier.
Decisions yet to be made
The parties VVD and CDA, together with three smaller parties, had called for a bill to manage the influx of foreign students. Their motion received a majority in the House, but Dijkgraaf refused to make any promises. "I do not want to speculate about decisions that have yet to be made", he writes. He also repeated his earlier promise to send a letter to the House regarding this subject in February.
VVD MP Hatte van der Woude believes things are moving too slowly, she explains in a telephone interview. "Politicians have been discussing this issue for years and we already have all the facts. What has he been thinking about for the past eight months? Before you know it, we won't be able to start doing something about this problem until the 2025-2026 academic year."
In his letter, Dijkgraaf underscores that a previous bill on the subject is still awaiting Senate approval and that he could still choose to submit this. Should he instead come up with his own legislative amendment, he will make this public for the purposes of an 'internet consultation' before the summer. Only after that would it be submitted to the House of Representatives.
Recruitment
In the same letter, Dijkgraaf also responded to another motion, proposing that higher education institutions halt the active recruitment of international students until the minister introduces a new policy.
Dijkgraaf writes that he has "passed on" the request to the institutions, but also mentions that the institutions have asked him to "preserve some room for customisation for sectors facing personnel shortages and depopulating regions". He adds: "I do not find this request unreasonable but realise that the motion in its current form does not provide scope for this"
It should be noted that this exemption for sectors that are struggling to fill vacancies (such as engineering, IT and education) and areas dealing with population decline was previously agreed with the institutions. The minister proposes to retain the exemption and intends to provide further clarification before the holidays.
According to SP MP Peter Kwint, the institutions are not taking the agreements seriously. "So I'm requesting an interpellation debate on Tuesday", he tweets. "I want the minister to come to the House to explain why the opinion of a handful of university administrators is more important to him than that of the House."
Temporary stop
Kwint is not in favour of permanently excluding foreign students from Dutch higher education. Instead, he wants a temporary halt to the recruitment of foreigners until new policies are in place. He is also pessimistic about customisation ideas. "Customisation, in this case, just means that institutions will continue along the same path."
An interpellation debate is a debate that is put on the agenda of the House of Representatives with priority. This requires the support of 30 of the 150 MPs. If Dijkgraaf is indeed called to the House, he will once again have to explain the timeline for his plans.
Advertisement