Internationals get to know city and university via Microsoft Teams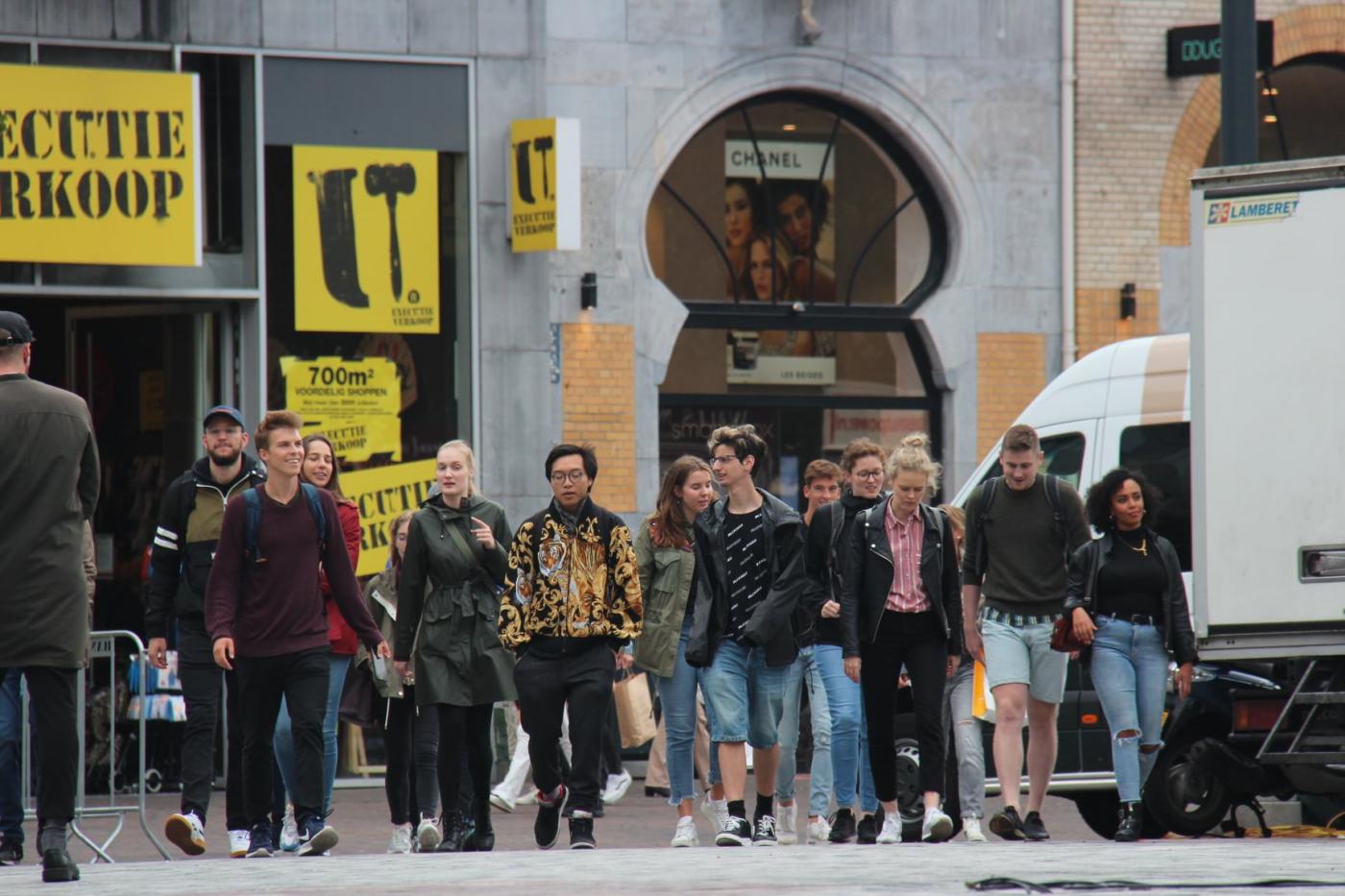 International students have a offline tour in the city. Photo's Facebookpage Welcome in Utrecht
"This year is a special year. It's possible the students we're welcoming now are the bravest we've ever had," was said during the opening of the Orientation in TivoliVredenburg, which could be followed via a livestream. During the sober opening session, university president Anton Pijpers and mayor Peter den Oudsten shared a clear message: make friends, have fun, but follow the rules. There was also a performance by STUdance, and two international students gave an explanation on bicycles, Tikkies, and public transport.
Offline city tour
The first day of the Orientation, on Wednesday, was dedicated to exploring the city. After the opening, there was an hour for questions about studies and finding a room. After that, there was opportunity for the students to get to know each other as well as their mentors via Microsoft Teams.
There was also opportunity for offline fun. For the students from low-risk areas ('code yellow' according to the government), there was an opportunity to join a city tour. They were then placed in groups with other students from similar areas. A total of 384 students participated in this year's in-person activities, which were organised by international student associations BuddyGoDutch and ESN-Utrecht.
Singing Dutch songs
ESN-Utrecht organised a Scavenger Hunt on Wednesday afternoon, in which groups explored the city's hotspots in a game setting. Tasks included singing a Dutch song at TivoliVredenburg, make a creative chalk drawing of famous Utrecht icon Miffy at the Mariaplaats, and finding Dutch meals at the Vismarkt.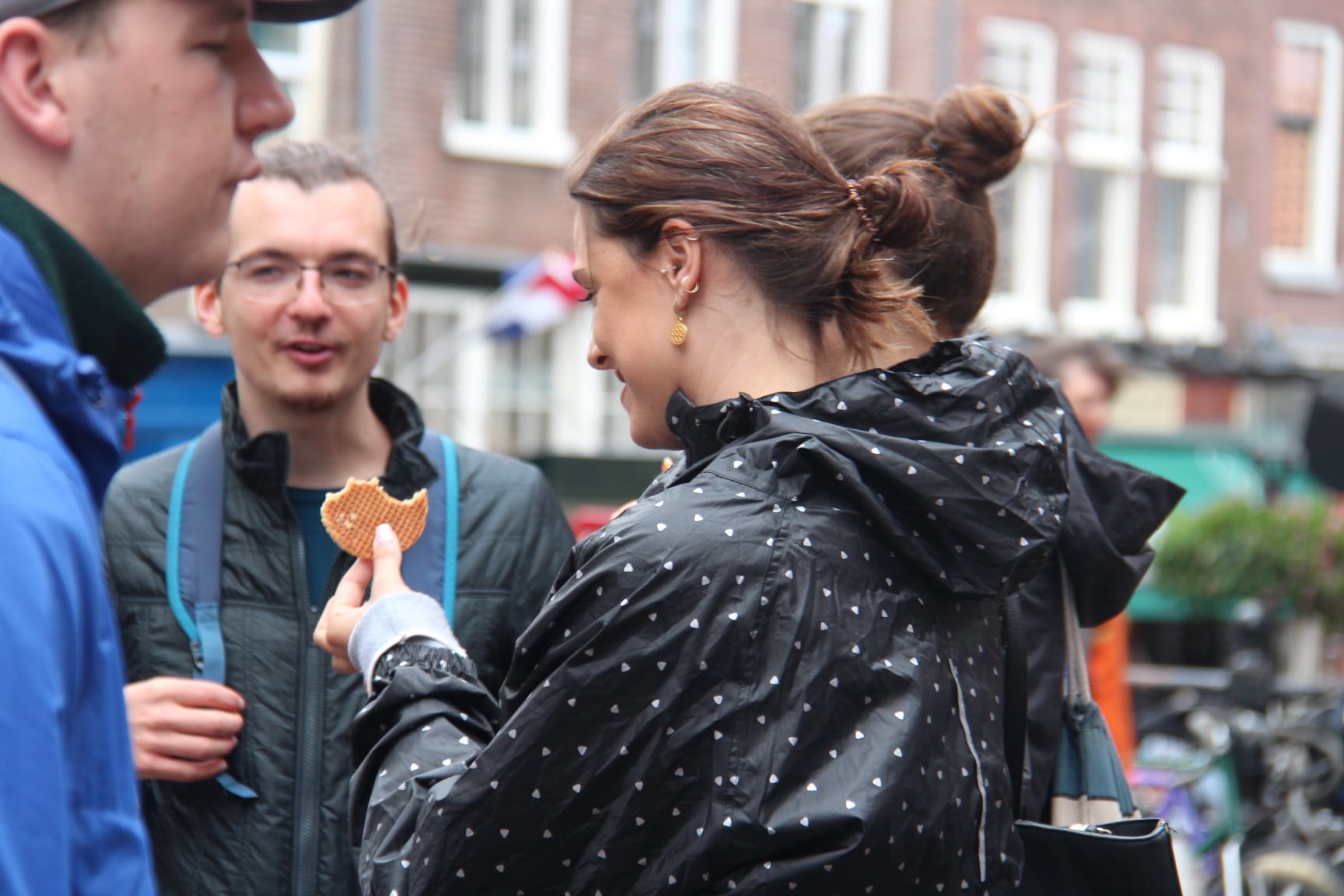 Aurora (Research Master's Art History) was so enthusiastic after the (online) activities I-ESN organised that she immediately decided to become a member: "It's a really great initiative, in which international students can get to know each other, and feel at home faster. I feel like I'm with a large family who are helping me find my place here."
Technological issues
Thursday focused on providing important information to new students. Joy de Jong from the Skillslab, for instance, spoke about academic writing, there was a webinar about insurance and health care, and David from Utrecht Experience provided tips for buying a bike – and also talked about the best bars. There was also time for relaxation, of course. Olympos organised a yoga workshop, and in the evening, students could participate in an online escape room.
Armanda (Master's European Criminal Justice in a Global Context) from Albania was, in general, satisfied with the online programme. "I had a lot of questions about health care here. The webinar was very helpful with that." The Master's student does regret that there were incidental technological issues: "I was unable to attend the workshop about academic writing and the talk about AON insurances because the audio didn't work. Thankfully, everything will be uploaded, and I can watch it later." She also noticed that getting to know one another via Microsoft Teams was less than perfect for many people. "Some people were very shy and didn't say anything."
Having a drink together
The last day, Friday, started with a faculty introduction, followed by a cultural programme in the afternoon. Via the Orientation website, students could read about typically Dutch snacks, Dutch music and art, and get a head start on learning the most important Dutch words (lekker, gezellig, borrel). The event ended with a final group meeting via Microsoft Teams.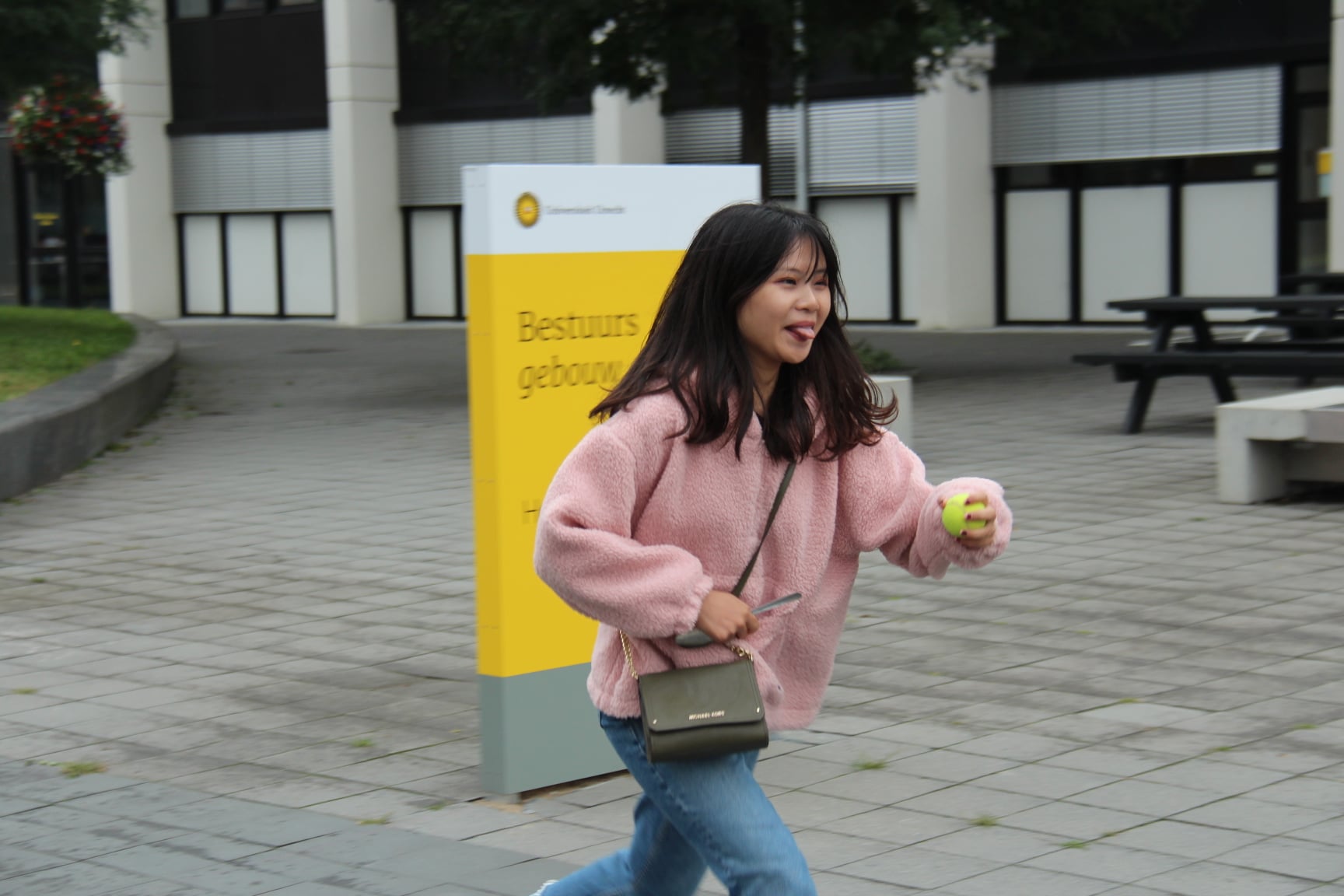 Harry (Master's Economic Policy) thought the faculty introduction was especially useful, because he learnt more about his schedule and exams. The social aspect was also successful for the English student: "We created a WhatsApp group with a number of fellow students. And we had a drink together on Wednesday, and the day after, we explored the city by bike."
The team behind the Orientation Days reflects on a special edition. "It was quite a big job," project leader Myrthe van Mil concludes. "Within two months, we built a website, we had a lot of stressful moments, but we're very satisfied with how we were able to organise these online Orientation days."