Kruyt researchers possibly being moved temporarily to other building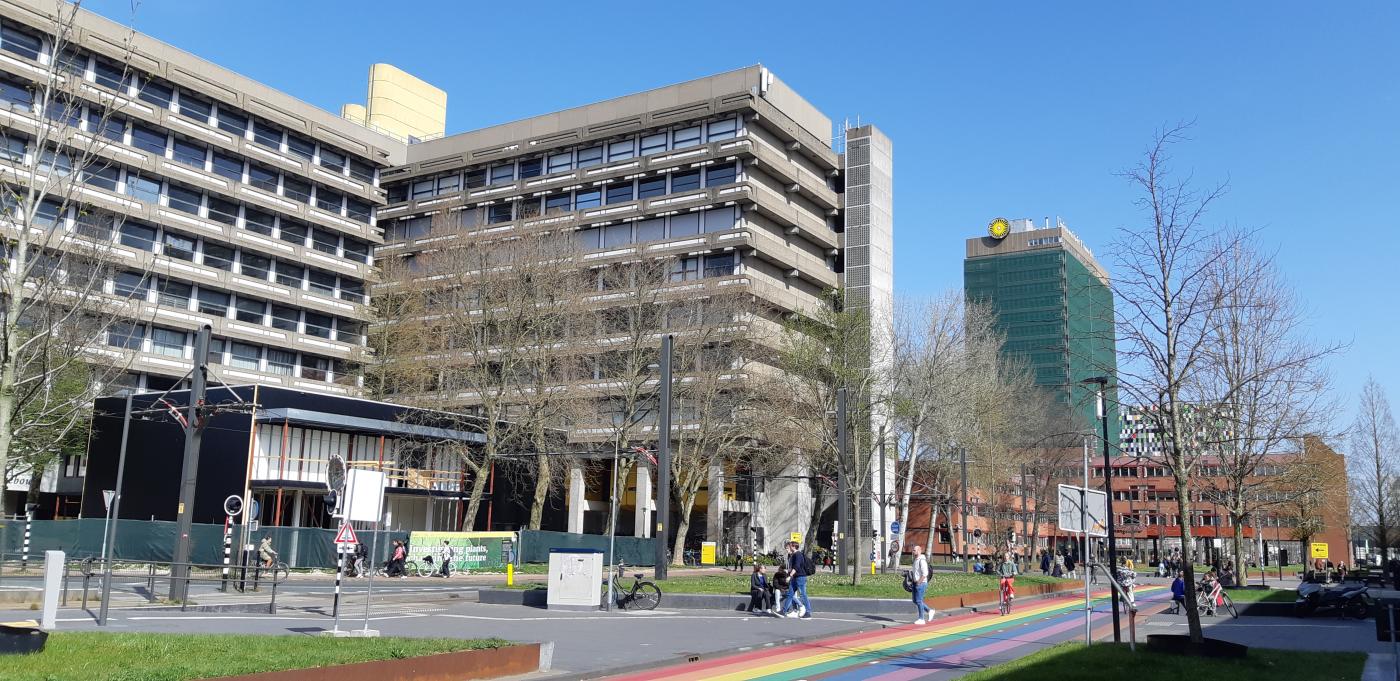 Photo: DUB
The plans to renovate the Kruyt building with people still working in it has received a lot of criticism. The researchers feared that vibrations could harm their experiments, not to mention the long-lasting nuisance the construction works would cause. Last year, UU President Anton Pijpers announced the university would enter into conversation with those working in the Kruyt building.
Meanwhile, it has become clear that the researchers' concerns are real enough for the Executive Board to consider an alternative to its previously-proposed approach. Instead of a phased "wing by wing" renovation with people still working in the building, it could be renovated in one go in an empty state.
That would require moving the researchers to a different building, so UU is now investigating whether a new lab building could be placed at the Utrecht Science Park by an external party. UU would rent said building for the duration of the redevelopment of the Kruyt building. Afterwards, the building would be made available for other companies and organisations.
Backyard maintenance
Albert Heck, Professor in Chemistry and Pharmaceutical Sciences, declared himself content that there is now an alternative to the previous idea on the table. But he has also become "somewhat cynical" by the many plans and proposals he has seen pass by throughout the past ten years. "They don't emanate much managerial drive."
According to the professor, those working in the Kruyt building would prefer to move to a new building permanently. After all, temporarily replacing the labs and then returning them to the Kruyt building afterwards would be a cumbersome and burdensome process.
So far, Heck has been told that he and his colleagues will have to keep working in the Kruyt building for four to eight years. "That is what worries me the most right now. We're sitting here in an old building with backyard maintenance. Although some maintenance has been caught up with, the electricity or water supply could stop working at any time, which gives rise to all sorts of risks."