Let the foreign students come, higher education says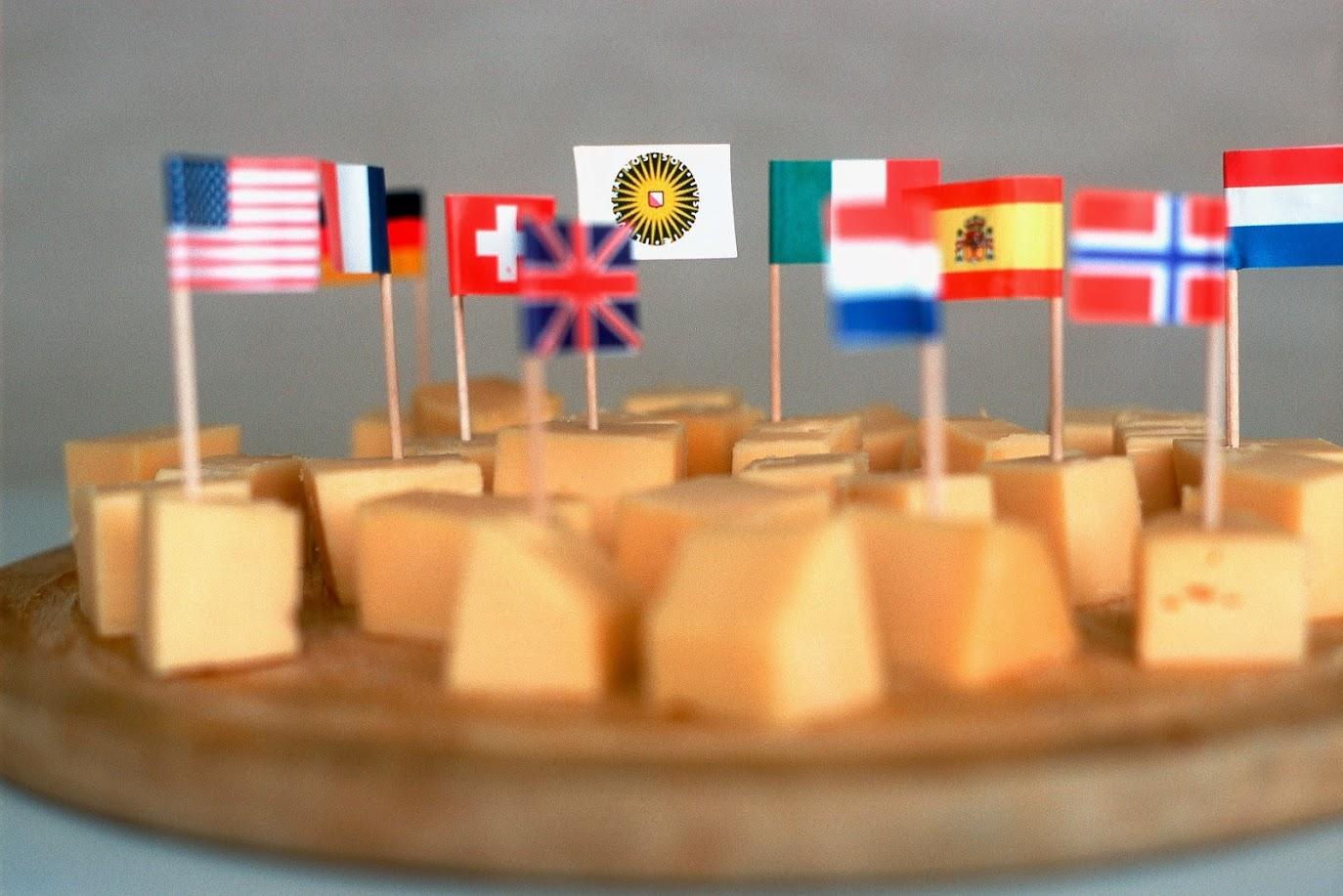 While more and more voices are saying that 'Englifying' higher education is going too far, universities and universities of applied sciences are calling for more internationalization of higher education. They delivered their petition this week to minister Van Engelshoven. The memo will be available in English next week.
Think about the advantages internationalization brings with it, the institutions say. Society is ageing, and there are all sorts of shortages on the labor market. Why not recruit foreign students to help us close the gaps?
Other cultures
Education could also benefit from internationalization. Students will learn to deal with other cultures, will get to know traditions from other countries, and will be able to function better on the international labor market.
There might be some problems with internationalization, but the memo says politics could solve those. It's a matter of fixing a few laws and rules, in order to give higher education more room to 'steer'.
Next month, minister Van Engelshoven will send a letter to the government in which she outlines her vision on internationalization and English-language education. Hence the current lobbying of educational institutions.
Inevitable
The fact that more and more foreign students will come, is presented as an inevitable reality which you simply nee to learn to deal with. One in three academic teachers is foreign as well, just like half of PhD candidates. As long as universities and universities of applied sciences have the means to safeguard quality, all will be well.
What to do, for example, when a program attracts too many international students, or if the number of Dutch students is threatening to be too low? You need to be able to act, is the main idea. Give universities and universities of applied sciences the means to select based on nationality, so the 'international classroom' will stay diverse.
The institutions also want to offer programs in both a Dutch and an English version: this way, Dutch people will always have access (through, at least, the Dutch track) and you can set a fixed number of students for the English track. That way, higher education will always be accessible for Dutch students, even in case of an influx of foreign students.
Branding
An increase in tuition fees for students from outside of Europe, additional training for teachers, sufficient student housing, more Dutch students going abroad… all of these are mentioned. The institutions also want to work on improved branding abroad.
In the conclusion, the writers summarize the current state of the Netherlands: between 2024 and 2030, there will be fewer Dutch students, while the 'gray pressure' increases: in fifteen years, one in three Dutch citizens will be retired.
Recruitment
You could also try to focus on recruiting foreign students. If the government will pay for more teachers, we could house an additional 40,000 students. In the end, that will only benefit society, is the idea.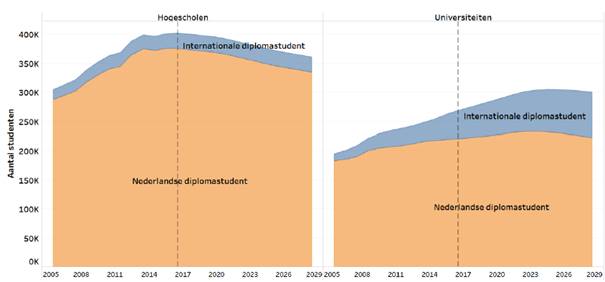 Source: Internationalization agenda Higher Education, VSNU/Vereniging Hogescholen
Translation: Indra Spronk