Mass sprint in front of Minnaertgebouw: La Vuelta 2022 date revealed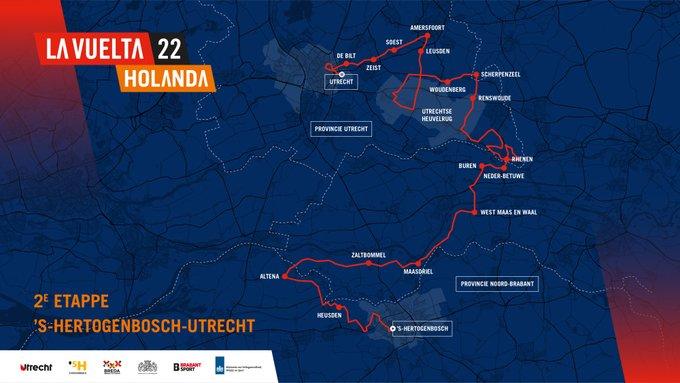 The exact dates on which the first stages will take place in the Netherlands have been announced. La Vuleta 2022 will start on August 19 with a team time trial in the city of Utrecht. The race starts and finishes on the Jaarbeurs square. On Saturday, August 20, the second stage will begin in the city of 's-Hertogenbosch and end in the Utrecht Science Park.
The finish line of the second stage will be located at the HOV-baan on Leuvenlaan avenue. The cyclists will ride down the Bilstraat, in the city centre, through to Archimedeslaan and then to the science park. Considering the relatively flat parcourse, a mass sprint is very likely. 
In this year's edition, Dutch sprinter Fabio Jacobsen was the fastest in a mass sprint three times. He also won the green jersey for best sprinter. So far, it is unknown whether he will compete again next year. The same applies to cycling talent (and UU student) Thymen Arensman. He caught everyone's eye with a third-place in La Vuelta's final time trial.
The Tour of Spain was supposed to come to Utrecht in 2020, but the Covid-19 pandemic spoilt the fun. Now the event is going to be associated with the celebrations of the 900th anniversary of Utrecht's city rights.
Advertisement