'Mini-UIT' in April for students looking to make new friends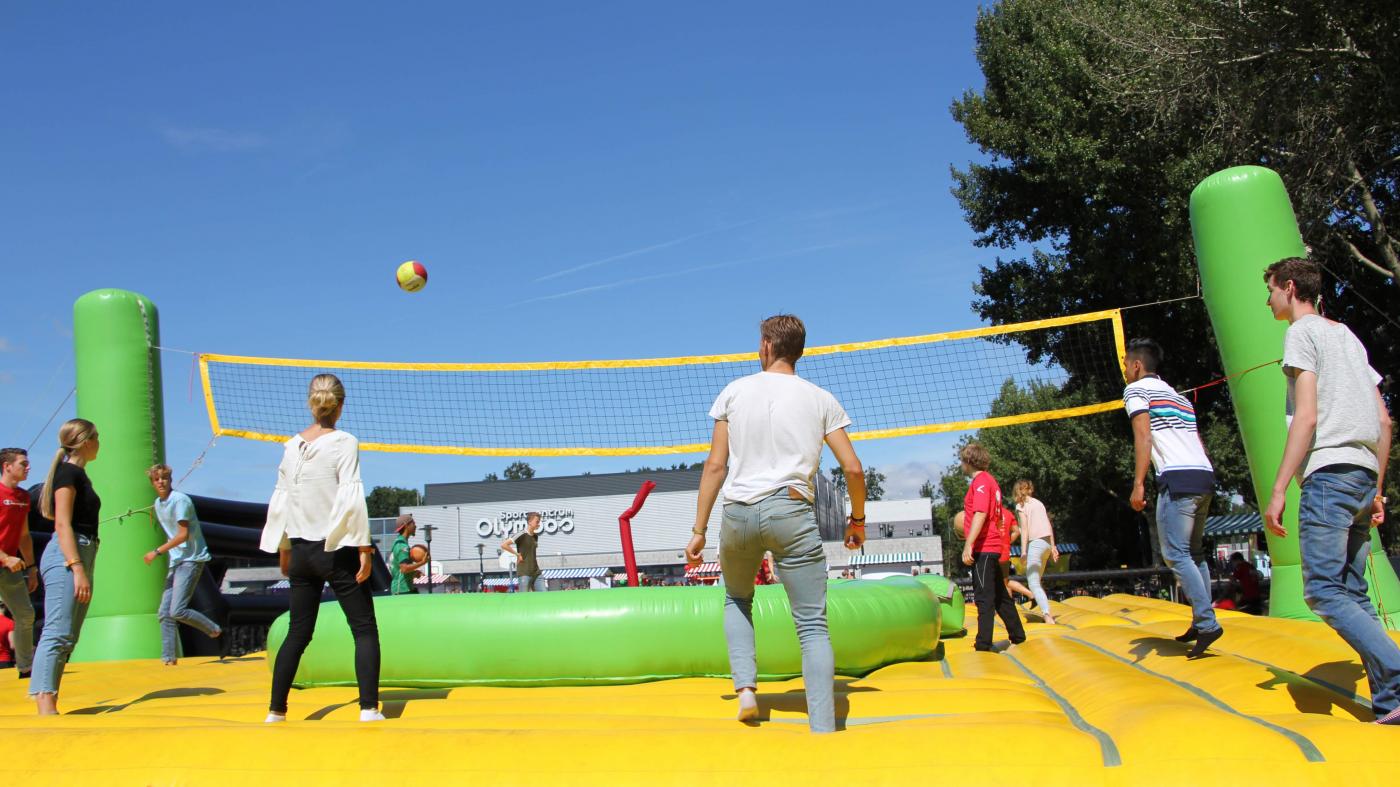 The coronavirus restrictions kept first-year and second-year students from playing sports together at UIT, like in this picture from 2018. Photo: DUB
In November 2021, the student mental health monitor showed that students in the first and second years of their education suffered the most when it came to loneliness. Respondents said that one of the causes of their loneliness was the fact that they hadn't had a real introduction week due to all the measures to contain the coronavirus. Those who started their studies in 2020 were particularly affected, as basically all activities took place online. In 2021, some activities could happen in person, but they were still obstructed by restrictions.
That's one of the reasons why UU has decided to decided organise a week of activities during which students from various study programmes can meet each other. The idea came from the commission that manages the so-called NPO money, funds received by the university from the government to improve students' wellbeing and mental health. "There is a group of students that doesn't feel very connected to the university and who has a hard time making friends. This week is meant to enable some causal community building",  explains Project Manager Vivien Bonke, who has already organized an introduction week (UIT) in the past.
Bonke: "Although we were aiming at first-year and second-year students at first, all UU students are welcome to join in the activities we are organizing. That means senior students, Master's students and international students can also join in the fun".
The week will include sports and cultural workshops organized by associations Olympos and Parnassos. On Tuesday, for example, sports associations will host workshops in rugby, frisbee, volleyball, squash, floorball, acrobatic dance, and soccer, to name but a few. On Wednesday, the focus will shift to cultural activities, with students joining workshops in singing, photography, games, creative writing, and improvisation theatre.
On Thursday, April 21, there is going to be a pub quiz for each faculty and, in the afternoon, a minifestival at the Botanical Gardens with music, games, food trucks and drinks. Students who sign up will get a few coupons to spend at the festival. UU employees are also welcome to this event.
The evening activities are set to be organised by student associations, and non-members are also welcome. Unitas, for example, will throw a Full Moon Party. There is also going to be a speed-dating evening among international associations.
Apart from This is UU, from April 1 the university will have two living rooms for the students, where they can have lunch or coffee together. Special activities, like a clothing swap, will be hosted there as well. One of the living rooms is located at Parnassos' bar, while the other one is situated in the tent at the Botanical Gardens.
Some activities require students to sign up in advance through this website, where you can also find the complete programme.