Municipality wants UU to recruit landladies and landlords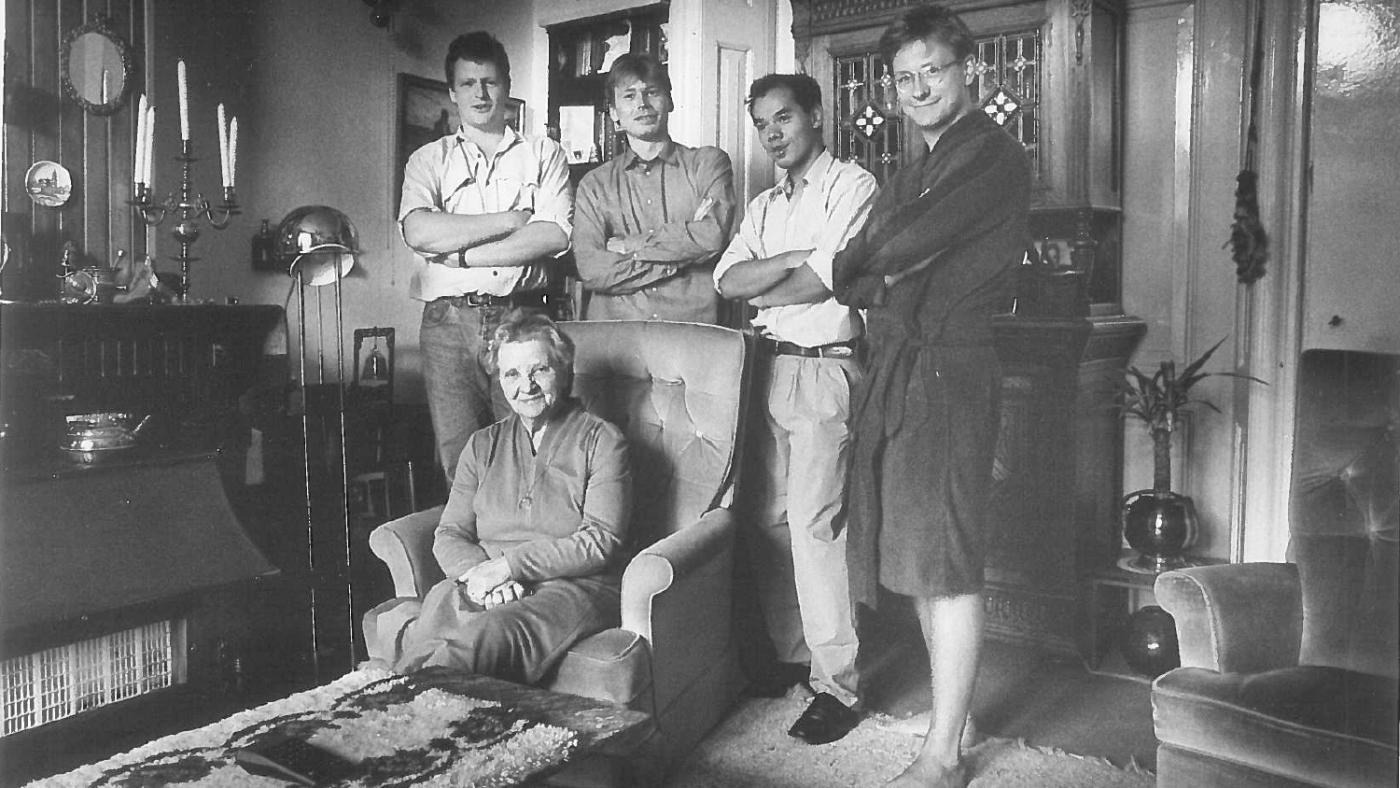 Foto: DUB
GroenLinks and Student & Starter would like to see more Utrecht residents sublet a room in their homes to students. The idea of promoting this plan is inspired by comparable initiatives in other college cities.
Nijmegen, for example, has an annually recurring ad campaign that calls for people to (temporarily or permanently) rent out their empty tooms to freshman students. In 2007, this campaign resulted in a total of 2,010 additional student housing rooms, according to a report by the Ministry of the Interior. In Delft, a comparable initiative leads to an additional 100 to 200 rooms every year. And last year, the University of Groningen called for its employees to offer temporary housing to international students – although a different structure was used there, as employees weren't allowed to charge rent, only reimbursement of expenses.
'International students' stories are painful'
Tim Homan, council member for Student & Starter: "If we manage to realise a similar number of additional student rooms in Utrecht, we might be able to prevent (mostly international) students having to choose expensive, unpleasant solutions." GroenLinks council member Floor de Koning adds: "The stories of these international students, who try desperately to find a room, fail, and then have to decide to go home instead, are painful to hear. And there are quite a number of people in Utrecht who have spare rooms in their homes, for instance because their children have already grown up and left home."
If those people were to rent out their 'extra' rooms to (international) students, De Koning says, it would be a win/win situation for several reasons. Not only would it help tackle the housing shortage without having to build more homes, it's also valuable for social reasons. "We think that elderly people who own large homes would like having a student live in one of their bedrooms. And the other way around – students would benefit from living with someone who can help them find their way around the city. Although I can imagine this would mostly be interesting to international students. Dutch students, after all, are just leaving their parents' home, and aren't interested in living under parental supervision anymore."
'Limited offer is result of lack of knowledge'
Because the number of landlords in Utrecht is relatively small, parties GroenLinks and Student & Starter say the UU should start a PR campaign. Both parties suspect that the limited offer is due to the fact that people don't realize "how easy it is to become a landlord". Home owners who rent out rooms to a maximum of two students, don't need a permit to do so. De Koning feels that the UU is co-responsible for spreading that message among its own employees and other residents of Utrecht. "It's in the best interest of the university, too, to have enough student rooms available."
For this reason, city council parties GroenLinks and Student & Starter have asked alderman Kees Diepeveen to meet with the university as soon as possible, so the recruitment campaign for new landlords could start before the new academic year. University spokesperson Maarten Post says there's indeed been contact with the municipality about a PR campaign, but the ball is in the city's court at the moment. "It sounds like a good initiative to us, and we would definitely contribute to the spreading of this campaign." One of the ways the university is considering doing this is by informing its employees on its intranet about the fact that the city is looking for landlords and host families.