National student organisations elect new leaders; UU student now chair of LSVb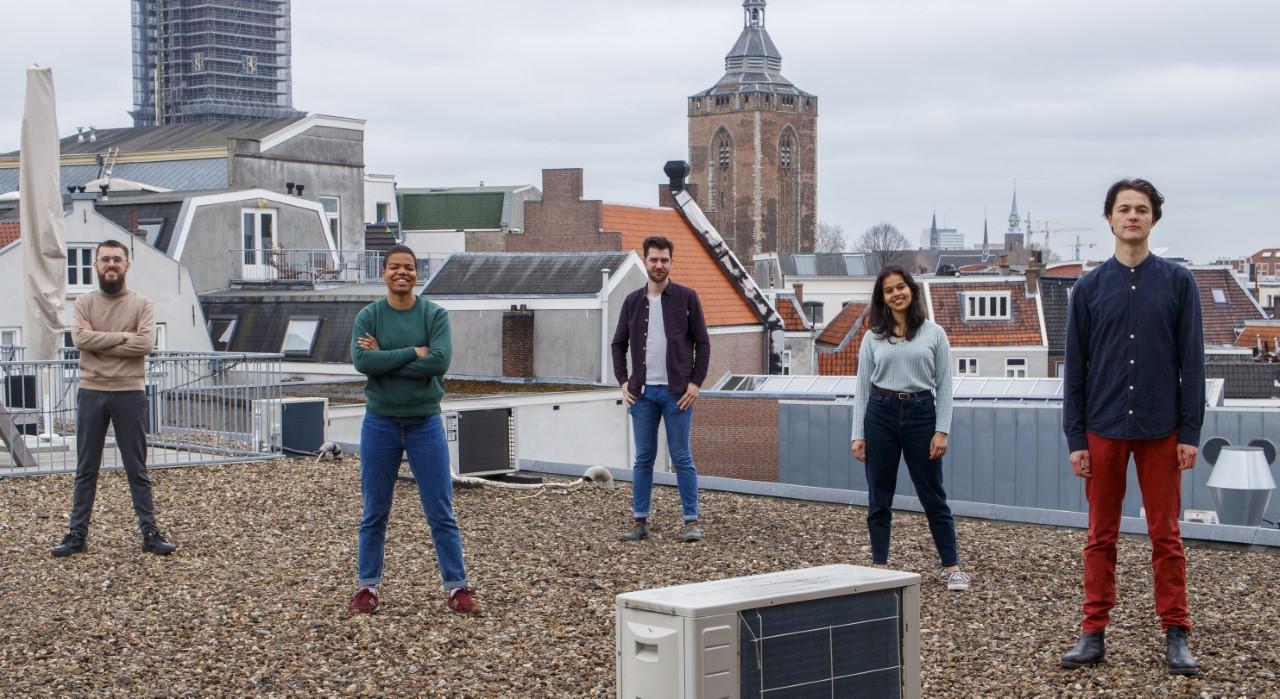 Ama Boahene is the second one on the left. Photo: LSVb
Student funding, selective first-year admissions, tuition fees, student housing shortages, the elections for the House of Representatives... Whenever the topic concerns students, national organisations LSVb and ISO always speak up as the voice of students, championing their rights.
ISO chose its new executive on Friday, and the LSVb followed suit on Saturday. The new elected leaders will be learning the ropes and then taking up their posts from the 26th of June.
#ikwilnaarschool 
At the Dutch Student Union, the new chairperson is 23-year-old Ama Boahene. She is the one who launched the campaign #ikwilnaarschool (I want to go to school), which calls for more face-to-face classes during the coronavirus crisis. She's a Master's student in Law at Utrecht University, and is also enrolled in the preparatory programme at HKU University of the Arts Utrecht.
LSVb's new vice-chairperson is Joshua de Roos, who's also active in #ikwilnaarschool. He is a student at the University for Humanistic Studies, and previously studied at the University of Amsterdam. The other incoming members are Ivy Dirksen (Fontys and Radboud), Nol van Gerven (TU Delft and Leiden University) and Naomi Rajiv (Fontys and Erasmus).
Elected students of university of applied sciences
The ISO has chosen 22-year-old Lisanne de Roos as chairperson. She has completed a Bachelor's degree in public administration/management at the Avans University of Applied Sciences and is currently pursuing a transition programme at Leiden University for a Master's in public sector management.
She's not the only student of a university of applied sciences in the new executive. Treasurer Jochem Tollenaar is currently enrolled in the Math Teacher Education Programme at the Amsterdam University of Applied Sciences. 
UU student Gijsbert van Elven will be responsible for representing political interests within the new board. Van Elven studied Public Administration & Organization Science and is now doing a minor in Economics. In Utrecht, he is involved as a student assistant in the Select-UU research project (link in Dutch), which focuses on improving selection procedures. He is also a student member of the Co-Creation Community Learning Spaces, which examines possibilities for educational innovation.
The other board members are Bjorn Blom (Groningen) and Thomas van der Meer (Twente).
Roots
The ISO has its roots in the participation bodies of universities and universities of applied sciences, while the LSVb is a union. The ISO leans more towards negotiation, whereas the LSVb wants to take immediate action. But they usually join forces.