New Covid rules regarding face masks and quarantine in higher education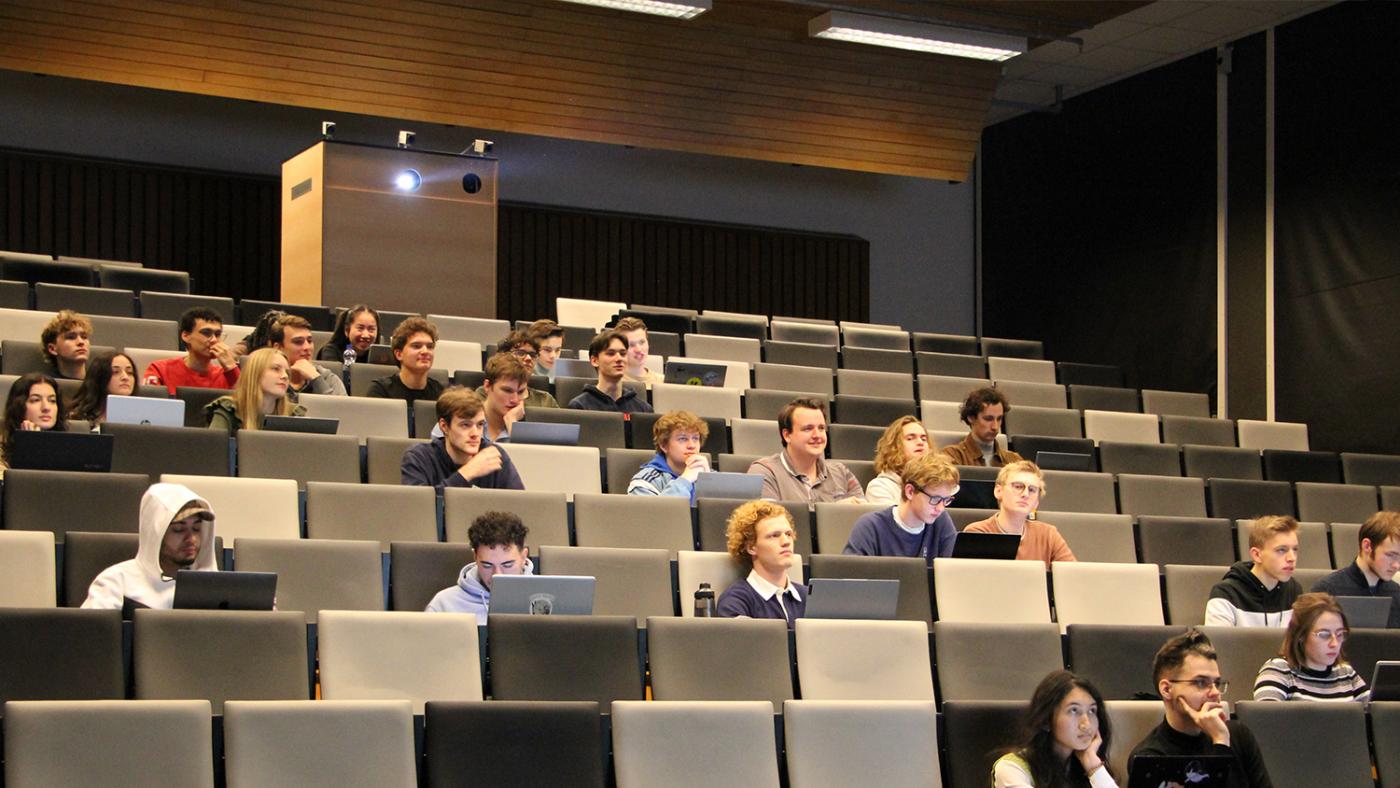 You can take your mask off if you can sit 1.5 metres away from your classmate. Photo: DUB
Many will agree that life got a bit more colourful today, as cafés, restaurants, theatres and movie theatres are allowed to reopen their doors. Well, they're not allowed to stay open after 10:00 pm, but still. It's already a first step.
At the university, not much is going to change. There's been a change regarding the use of face masks: up until yesterday, the recommendation was that everyone should wear a mask at all times, in all of the university's buildings. Not everyone was following these instructions to the letter, however. Now, students may take off their masks, as long as they're sitting 1.5 metres away from others. That distance is crucial. Most of the time, it is possible to keep it at the study spots or during exams, but in the lecture halls that's not always feasible. In that case, then the face mask must be put back on, says the cabinet. The maximum amount of students allowed in the same lecture hall remains 75, as announced earlier.
To quarantine or not to quarantine, that is the question
The rules concerning quarantine have also changed. Students younger than 18 years old no longer need to isolate if they've encountered someone with Covid-19, as long as they themselves do not present any symptoms. The quarantine rules are the same for the vaccinated and the unvaccinated, as people under 18 years old have not gotten their booster jab yet.
For those aged 18 and older, the rule remains that they don't have to quarantine if they've been fully vaccinated and gotten a booster shot, or if they have had Covid in the past eight weeks. If you didn't get a booster shot and you didn't catch Covid in the past eight weeks, then you do have to quarantine. In that case, you should take a self-test and schedule a PCR test at the Municipal Health Services (GGD) after five days. 
As for staff members, they're still advised to work from home as much as possible. Utrecht University is still evaluating the possibilities regarding the organisation of events such as receptions or the Education Parade, which is supposed to happen on March 10.
Evaluation
These relaxations have been announced during the press conference held by Prime Minister Mark Rutte and Minister of Health Ernst Kuipers on January 25. They admitted that the cabinet is taking a risk by relaxing the rules, considering the amount of infections is not only rising, but is expected to keep on rising even more by reopening the society. The cabinet is following the latest advice of the Outbreak Management Team, for the most part.
Rutte and Kuipers urged everyone to keep following the rules. The current regulation is valid for six weeks. In three weeks, the government is going to deliberate whether any adjustments are necessary.