New food festival in The Uithof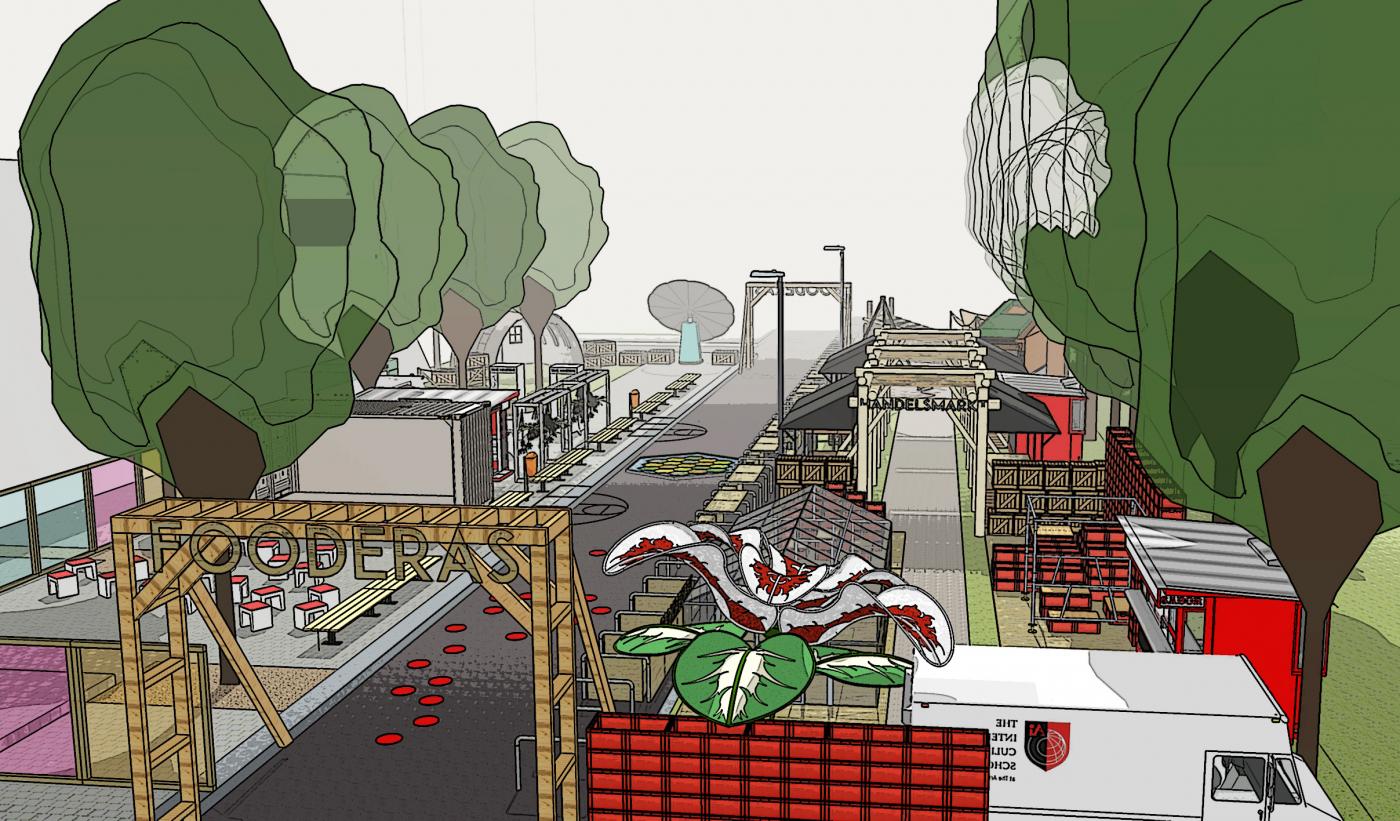 Foto archief DUB
Foodnote Festival will take place at the Uithof's Genèvelaan, starting this Wednesday. The street will house several food trucks that will represent the past, present and future of our food. Meat, for instance, will be roasted above open fire, and 3D printers will print your food. You'll also have the chance to try something new, like a cricket burger.
The festival is a spin-off of De Daktuin (The Roof Garden), which, in its iconic location (the rooftop of the parking garage) had for years served as a meeting place for Uithof residents and employees. People visiting De Daktuin shared knowledge, socialized, and used its café. Foodnote Festival will offer the same options. Each day will have its own theme, such as circular economy, the future of food, and food in the city. There will also be lectures, workshops and documentary showings. Aside from that, people are meant to visit the festival to meet each other and to watch several bands perform.
During the festival, scientists, teachers, students, researchers and visitors will try to answer the question: 'How can we make healthy snacking possible in poor neighborhoods?' The ideas will be developed further by incubator UtrechtInc.
The festival is organized by social entrepreneur Soon, in cooperation with Utrecht University, Utrecht University of Applied Sciences, Utrecht Science Park, Rabobank and several Utrecht-based entrepreneurs, and is made possible by the city of Utrecht's initiative fund. Foodnote Festival will take place from September 6th until September 17th.