New laboratory building Life Science will be ready in 2022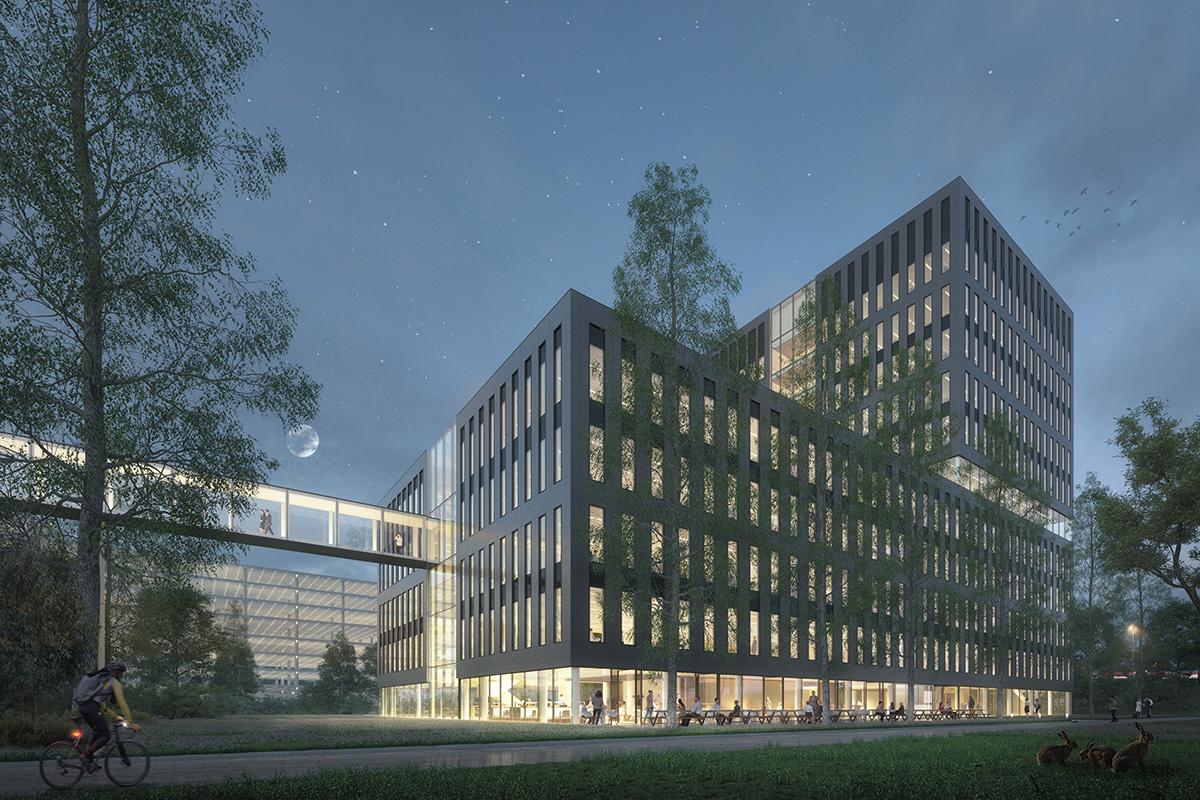 Architect's image of what the building will look like.
Bio technology companies Genmab and Merus are behind the initiative of the development of The Accelerator. They will also be the ones using the new building. Genmab and Merus are publicly traded companies working on innovative therapies for the treatment of cancer.
Aside from Merus and Genmab, the Accelerator will also provide a space to other companies in the Life Sciences industry who wish to grow from the start-up phase to become larger companies.
The idea behind the new building is also that knowledge institutions and innovative companies can meet each other there, and work together. It will include an auditorium that can seat 250 people, several meeting facilities, a congress centre, and a restaurant.
The current plan is that The Accelerator will be finished in early 2022. The construction and exploitation of the building are in the hands of Kadans Science Partner. The architect is Paddy Siewerts of Cepezed, in collaboration with engineering company Deerns. Construction will be done by BAM Bouw en Techniek. Construction will take into account a high sustainability goal. The Accelerator will be built between the parking garage and the Hubrecht building, and will include a walking bridge between to that building, which also houses Genmab.