Newspaper NRC: Uithoflijn tram costs 64 million euros per kilometre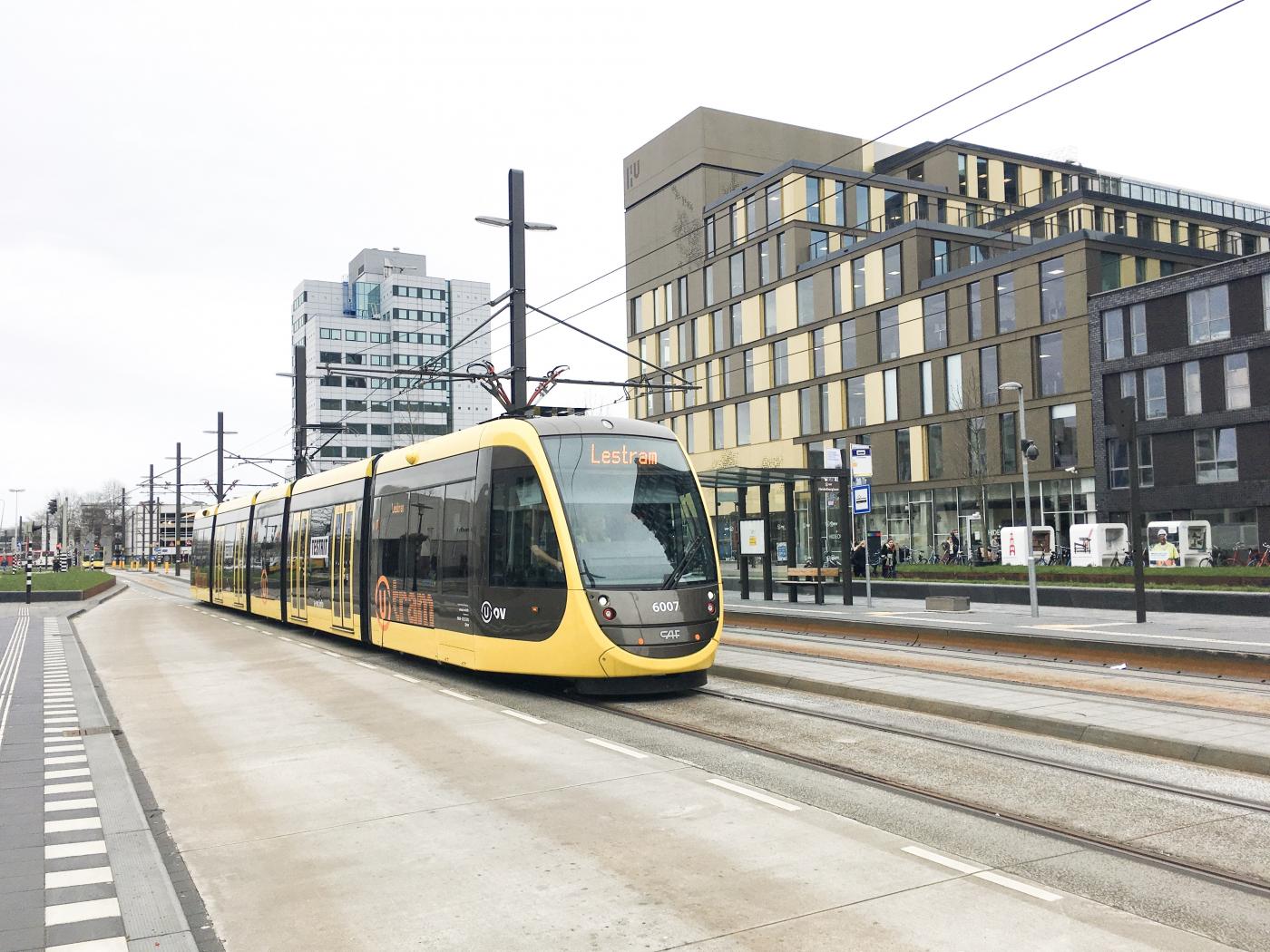 Foto: DUB
There are a lot of hurdles when trying to check Wolfgang Spier's statement, the newspaper says Iin Dutch ed.). Because – can you compare a regular tram and a light rail to a high-speed tram like the Uithoflijn? How much of the route has to be above-ground for it to be considered a tram and not a subway? Which costs do you consider in your comparison? And can you even really compare trams across the world, knowing labour costs worldwide vary so substantially?
The costs for the Uithoflijn are 515 million euros for 8 kilometres of tram tracks, NRC writes. The 18 million euros that might still be required, have not been included in this calculation. "We divide this amount by the length of the track, which results in 63.375 euros a meter, or 64 million euros per kilometre."
The red line through Jerusalem is the only one that's more expensive, according to NRC: 67 million euros per kilometre. The tram in Edinburgh, which was delayed due to a fight with the contractor, was just as expensive as the Uithoflijn. The BBC reports that it cost 891 million euros for 14 kilometres, which means it cost 64 million per kilometre. Other trams, such as the short tram in the Hungarian hometown of Viktor Orban and the extension of Parisian line 3, are less expensive.
Based on that comparison, the newspaper concludes that at the very least, the Uithoflijn is among the most expensive tram tracks in the world. "The Jerusalem line is more expensive, but the track includes an expensive bridge. Keeping in mind the already mentioned caveat that they're hard to compare, we assess the statement as partially true."