No audience if Varsity goes ahead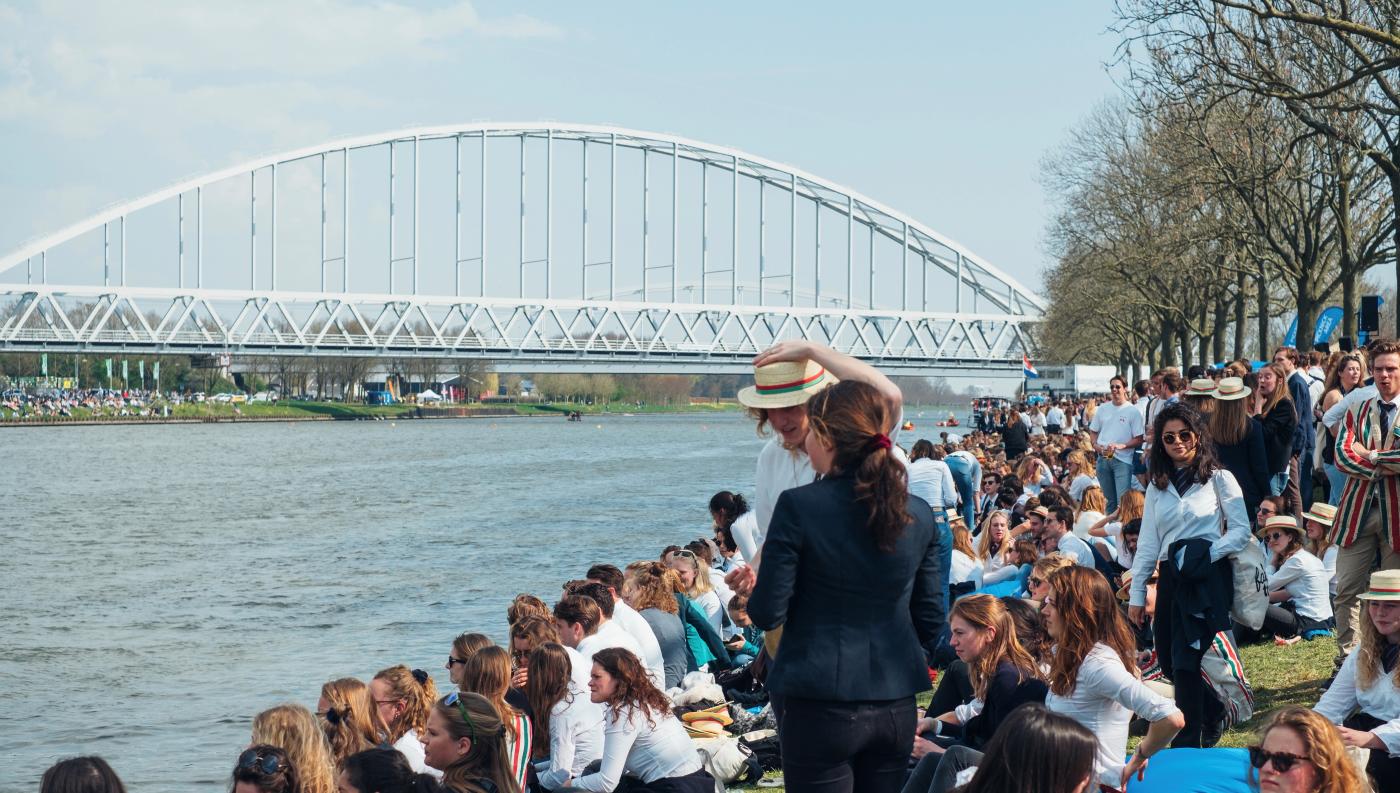 Photo: Varsity / Ruud Brinkhuis
"We had to bite the bullet again", lamented press officer Maarten Lanooy. Last week, the Varsity committee decided that there will be no audience at the 137th edition of the rowing event, set to take place on June 13 if the circumstances allow.
Earlier this year, the committee had already decided to postpone the event, which was to be held on April 4, because of the Covid-19 restrictions effective at the time. Theu also announced they would apply to qualify as a Fieldlab event, so that it would be possible to welcome an audience, but their new date fell outside of the period the government will be organising Fieldlab events.
Uncertain
The government is now working on a temporary law enabling events with an audience, provided that audience members present a negative Covid-19 test. It is uncertain, however, whether that law would also apply to Varsity, Lanooy says. After all, they don't have much time left. "It will be impossible for us to test everyone on the terrain", he explained.
In 2020, Varsity was cancelled for the first time after the Second World War. This year, the event will have its first edition without an audience. It isn't certain whether the teams will row on the Amsterdam-Rhine Canal, near Houten, either. 
Final decision at the end of May
It remains to be seen whether the Covid-19 measures will be relaxed enough by June 13 to make it possible to complete a rowing programme. This year, only the 'NK Klein' (Dutch Championships Small) took place on the 13th of April, but all participants had to test negative and the event occured without an audience. The committee would like to decide by the end of May whether the races will take place and, if so, how.
"Of course we hope for a drop in the infection rate. Our commitment is to hold as many races as possible, but if we can't do that, then we would like to organise only the two main events: the Ladies Four and the Old Four. In any case, we have a well-developed testing policy for the athletes", explains Lanoy.
The Varsity committee announced on social media that loyal Varsity-goers can expect something special on June 13. "There will be two groups of rowers that have never experienced a Varsity before. We have to keep telling them why this race is so big and important for everyone who rows in the Netherlands", Lanooy concludes.