No new student campus on Archimedeslaan for the time being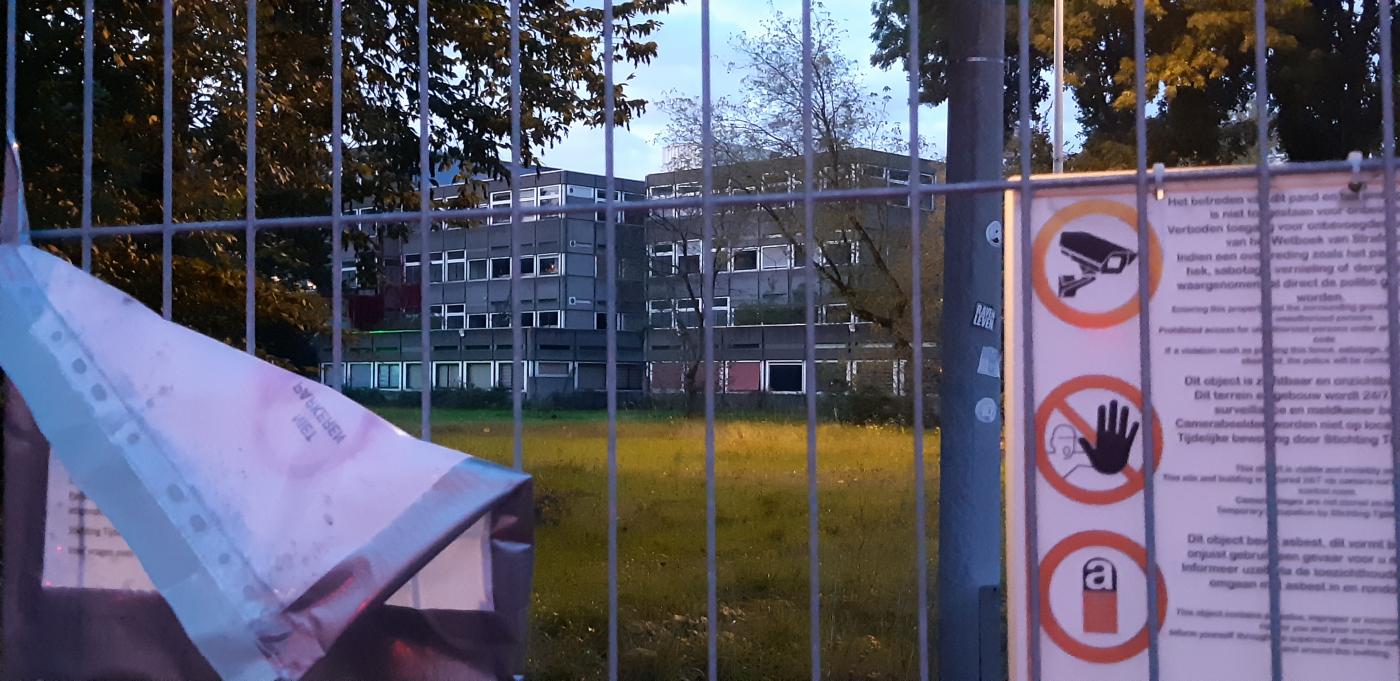 The building known as AL 16 (Archimedeslaan 16) would be demolished this fall. Photo DUB
The report is extremely irritating for the 400 students who had to leave their temporary home (links in Dutch) in the former university building on Archimedeslaan shortly before the summer. The building was supposed to be demolished this fall to make way for a new student campus with homes, shops and restaurants.
Those plans were based on a widening of the A27. In combination, a sound barrier and quieter asphalt would be laid as well. Moreover, a connecting road between the A28 and A27, the so-called Varkensbocht, would disappear. Therefore the new homes were removed further from the highway.
However, due to the need to reduce nitrogen emissions in the Netherlands, the planned procedure for widening the motorway in Utrecht has been canceled. And that also has consequences for the plans for the student campus. The conditions to comply with statutory noise and health requirements are now lacking.
The municipality will be meeting with the project developer in the coming months to see what should happen next. If demolition and new construction are not possible in the short term, students might be able to temporarily live in the old college building again. However, the question is whether the building is still suitable for this. A spokesperson for the municipality expects to be able to provide more clarity around the beginning of next year.