Now you can get tested in the Administration Building at Utrecht Science Park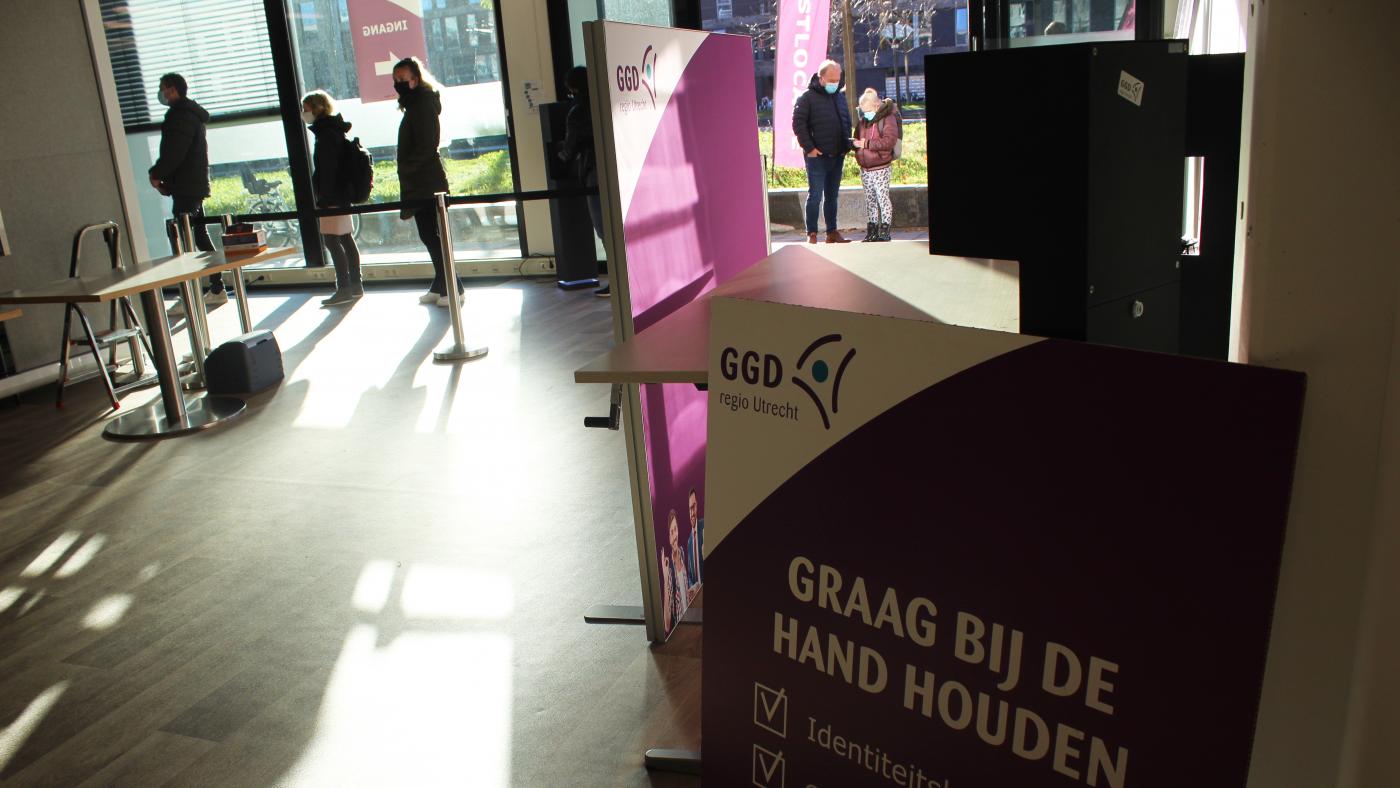 Coronavirus testing station on Heidelberglaan avenue, in the Utrecht Science Park. Photo: DUB
You can get tested at the new GGD location in the Utrecht Science Park from 9:00 am to 5:00 pm, without an appointment. Other test locations in Utrecht are situated at the Jaarbeurs square and in the neighbourhoods of Kanaleneiland and Overvecht.
"We used to operate at UMCU's parking lot, but it's getting a bit cold there now, so we went looking for a new location", test coordinator Jos Hoens explains. He's satisfied with the new spot. "We're much more visible here. When people walk by, the hurdle to get tested is much smaller."
The test location is regional and everyone's welcome to get tested, including students and employees of the university and the university of applied sciences. Hoens isn't sure if the change of location has caused more students to come get tested. "Right now, there are lots of parents coming with their children for a test. Many schools are experiencing Covid outbreaks, so they all need to get tested."
As part of the intake for the test, first you have to answer some questions, such as whether you're vaccinated and, if so, which one you got. The samples are sent to UMCU and the GGD gets the results within 36 hours.
On Wednesdays the room is transformed into a vaccination station from 10:00 am to 5.30 pm. Here, too, you don't need an appoint, unless you're coming for a booster jab, in which case you must have received an invitation from the National Institute for Public Health and the Environment (RIVM). It is not possible to get tested there on Wednesdays.