Nuisance by secondary school students forces city centre library to take measures *Update*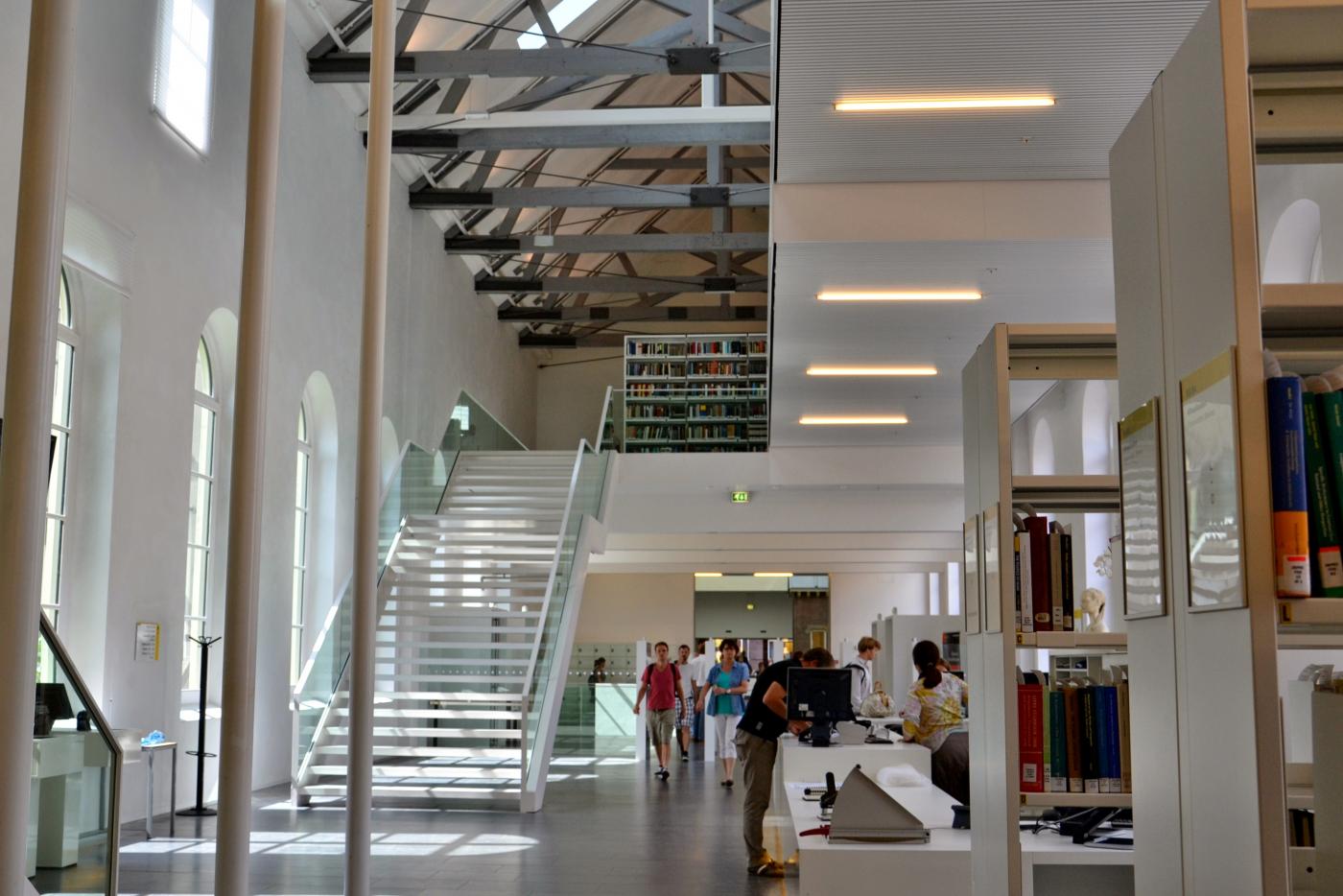 Photo DUB
The University Library City Centre is used to quite a lot when it comes to nuisance caused by visitors who do not come to study, but it has gone too far in recent weeks. A group of young visitors of secondary school age disturbed students and staff in the building and in the adjacent buildings on the Drift several times by making noise and rubbish.
Moreover, security staff were not able to get the youths in line. University Library spokesperson Arjan Grooters: "Generally, visitors listen carefully to the instructions of the security staff. But now there is a small group that is difficult to address. This has led to insults and youths who locked themselves up in study booths or in one of the halls. We don't want that kind of cat and mouse games."
For that reason, it has been decided to only open the main entrance to the Drift after 14:00. The library and the other university buildings on the Drift will not be accessible from that time through the courtyard or through the bicycle sheds below the square and on the Keizerstraat.
In addition, visitors must show a student card or proof of identity to enter after 14:00. Normally, this obligation is only in effect after 17:00. According to Grooters, the measures seemed to have an effect on the first day. "The youths have the habit of coming in shortly before five. A few people had to identify themselves yesterday, then they went away."
Nevertheless, Grooters regrets that the measures are necessary. He also emphasises that this is a temporary situation. "Of course we don't want to introduce this as a structural solution. We are now going to look at other ways in which we can guarantee the quietness in the building. We will incorporate the experiences we have gained with the current measures."
According to the spokesperson, most students reacted in an understanding manner to the extra security measures on Monday. This is because UU employees were ready to provide explanation as well. "There were inquiring glances, but there was no discord. Possibly because the problem is also recognized by students."
*Update 15 November: the library has announced that from Monday 18 November onwards the building will be accessible again via all main entrances, except for the entrance via the bicycle shed at the Keizerstraat. All other measures will be maintained*