Old Hortus' soil contaminated with lead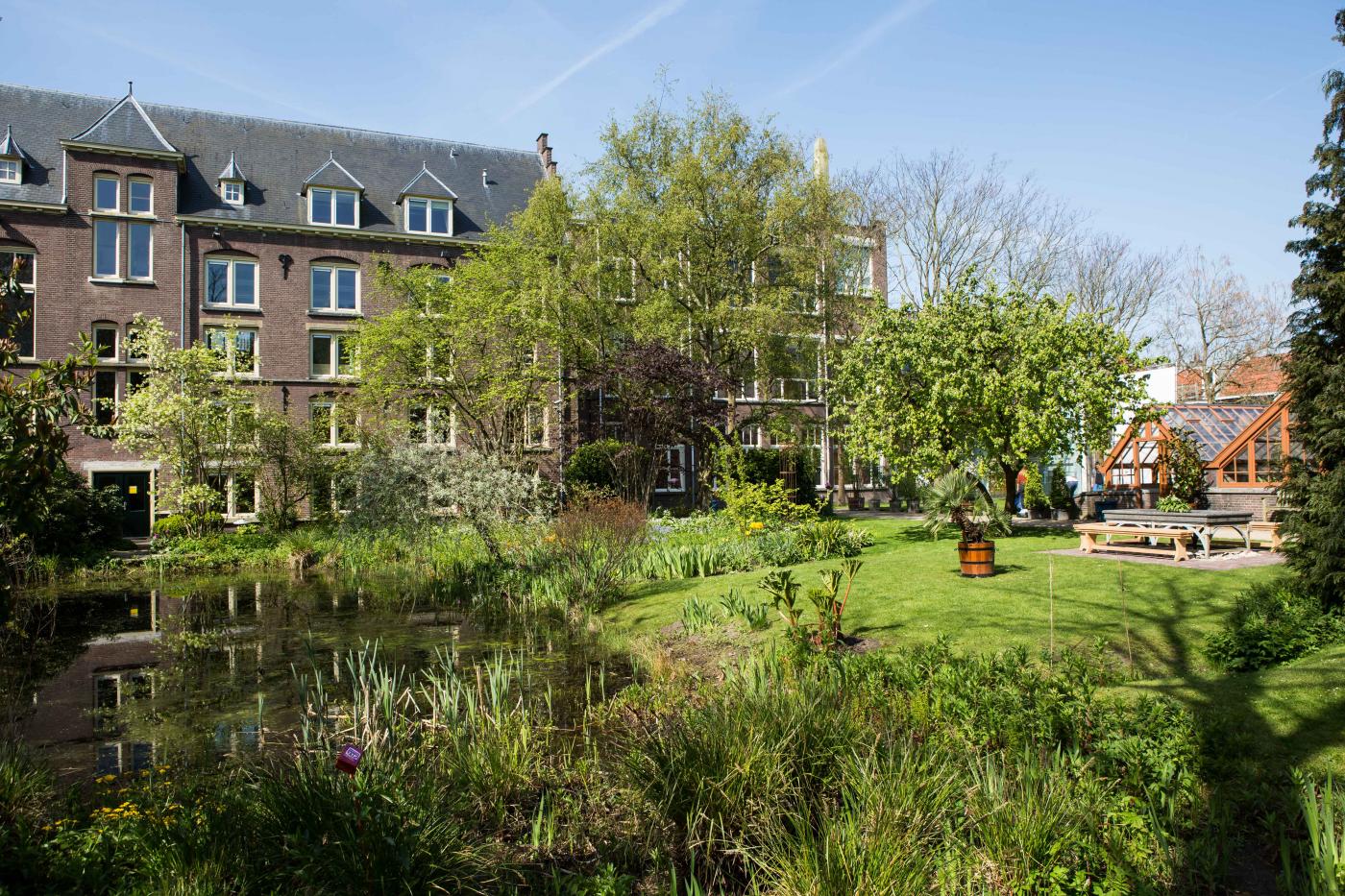 Photo: courtesy of UMU
On Wednesday, all UU employees working at the museum located on Lange Nieuwstraat street were told that high levels of lead had been detected in the soil of the Old Hortus, behind the museum.
The news was particularly unpleasant for the two permanent garden employees and the 25 volunteers who help them out once a week with tasks such as pruning, raking and mowing the grass. They had already been notified earlier.
According to the museum, the contamination offers no major risks for employees or visitors. There is no need for a large-scale soil remediation operation, which could be detrimental to the animals and trees in the garden.
Measures
The museum claims that the risks to adults and older children are negligible. However, lead-contaminated soil can be a particularly hazardous source of lead exposure to small children, as they may put the soil in their mouths. 
To eliminate all risks, the museum is taking a number of safety measures, such as requiring those who participate in guided outdoor activities to wash their hands afterwards. That's why a good tap is going to be installed outdoors. In addition, visitors and employees will have to wipe their feet on mats that will be placed at the entrances of the museum and the café in the garden.
Moreover, employees and volunteers will be provided with protective work clothing. Due to the renovation of the museum and the pandemic, it has been a while since volunteers were able to do any work in the garden. According to a spokesperson, the volunteers are looking forward to getting back to work despite the unpleasant news. They are expected to resume work in April.
The heavy lead contamination was discovered during a soil investigation, which was required for the renovation of the University Museum. Later, the investigation was extended to the garden.
The investigation also revealed elevated levels of several other substances. According to the museum, this can be found in multiple locations in Utrecht's city centre, especially in the old districts. In the past, lead was used in products such as paint, roofing materials, water pipes and pesticides.
Reopening
The UMU presents itself as a family museum, which is why it also organises educational programmes for primary and secondary schools.
The museum has been closed since March 2020 and plans to reopen in June 2023. It is expected that the site, located between Lange Nieuwstraat and Nieuwegracht, will attract 100,000 visitors a year, of whom about 30 per cent will be children. The Hortus, which has been located there since the 18th century, will also reopen then.
Advertisement