Overnight stay at Sonnenborgh top prize in renovation raffle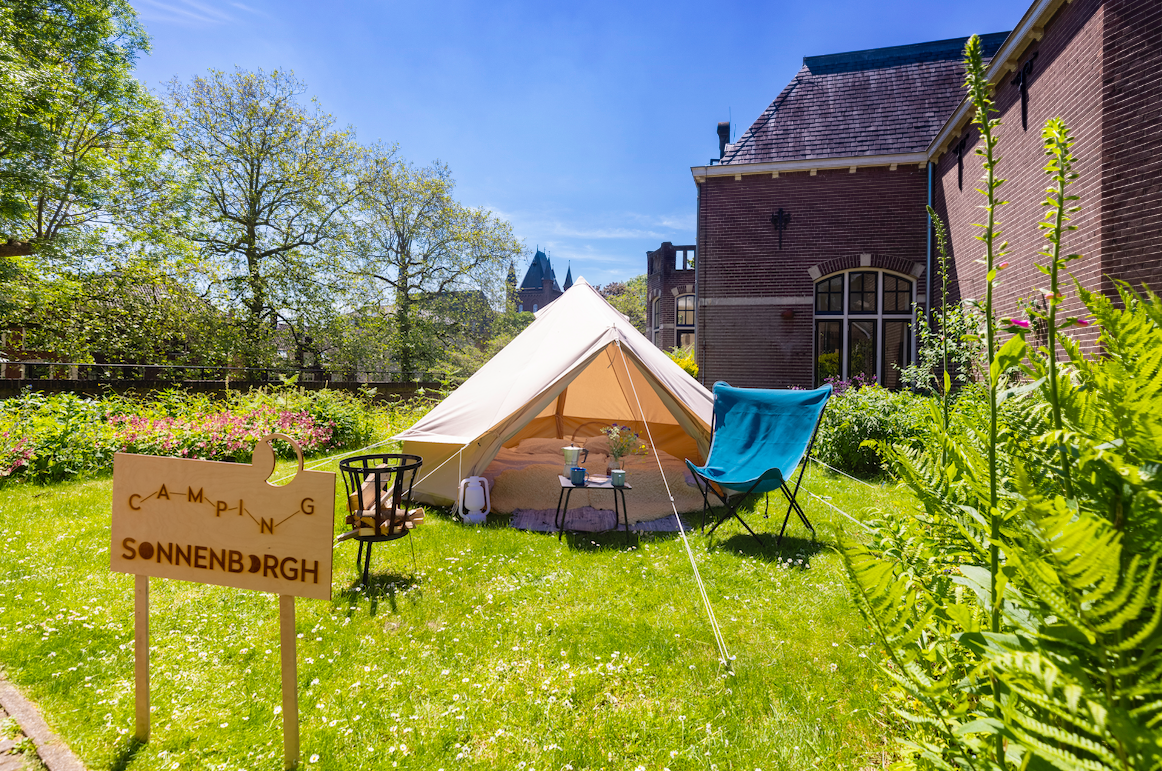 To pay for the renovation of the museum garden, the Sonnenborgh observatory is holding a raffle with an overnight stay as the top prize. Photo: Sonnenborgh
The observatory was built in 1853 on the Utrecht canal and stands on top of a bastion from 1552. Due to flooding, major maintenance is needed to protect the monumental city wall. The terraces surrounding the observatory have to be broken down. "If the museum garden has to be opened up anyway, it is a good opportunity to redesign this area," says director Maarten Reichwein. The money from the raffle will be used to renovate the garden and make it part of the museum.
The museum garden has a rich history. Reichwein: "Sonnenborgh has been a special place for science for centuries. The first Hortus Botanicus of Utrecht University was located here in 1639. In the past, the correct time was determined here using the meridian line that runs straight through the museum and the garden. Scientists who wanted to know the exact time in those days came to Sonnenborgh to measure it. In 1854, the scientist Buys Ballot founded KNMI (Royal Netherlands Meteorological Institute) here. For a long time, Sonnenborgh was a world-renowned institute, specialising in research on the sun by scientists such as Marcel Minnaert and Kees de Jager. In the late 1990s, the observatory became a public facility.
Covid
The pandemic has hit the observatory hard financially. "That's why we need help," says Reichwein. "Before the pandemic, Sonnenborgh had a stable financial position, but then we had to close down. For a long time, there were no museum visitors, schools, tours, courses and stargazing evenings." The museum, which is partly funded by Utrecht University, hopes that the public will therefore want to help realise the renovation. By buying a ticket, you also have the chance to win a unique overnight stay.
In the museum garden, between the observatory buildings, a temporary tent is waiting for the winners. The sale of raffle tickets starts on the longest day of the year: June 21. A raffle ticket costs 25 euros and is available through Sonnenborgh's website. In addition to an overnight stay, the first prize includes a festive reception, dinner at the Hemel & Aarde restaurant and a night visit to the observatory. The next day, winners will get breakfast in the tent with a view of the canal. Other prizes include an Utrecht beer package or a private guided tour. Reichwein is going to test the camping for one night: "Of course, I have to test our glamping experience."