Parties off the table, only education-related gatherings allowed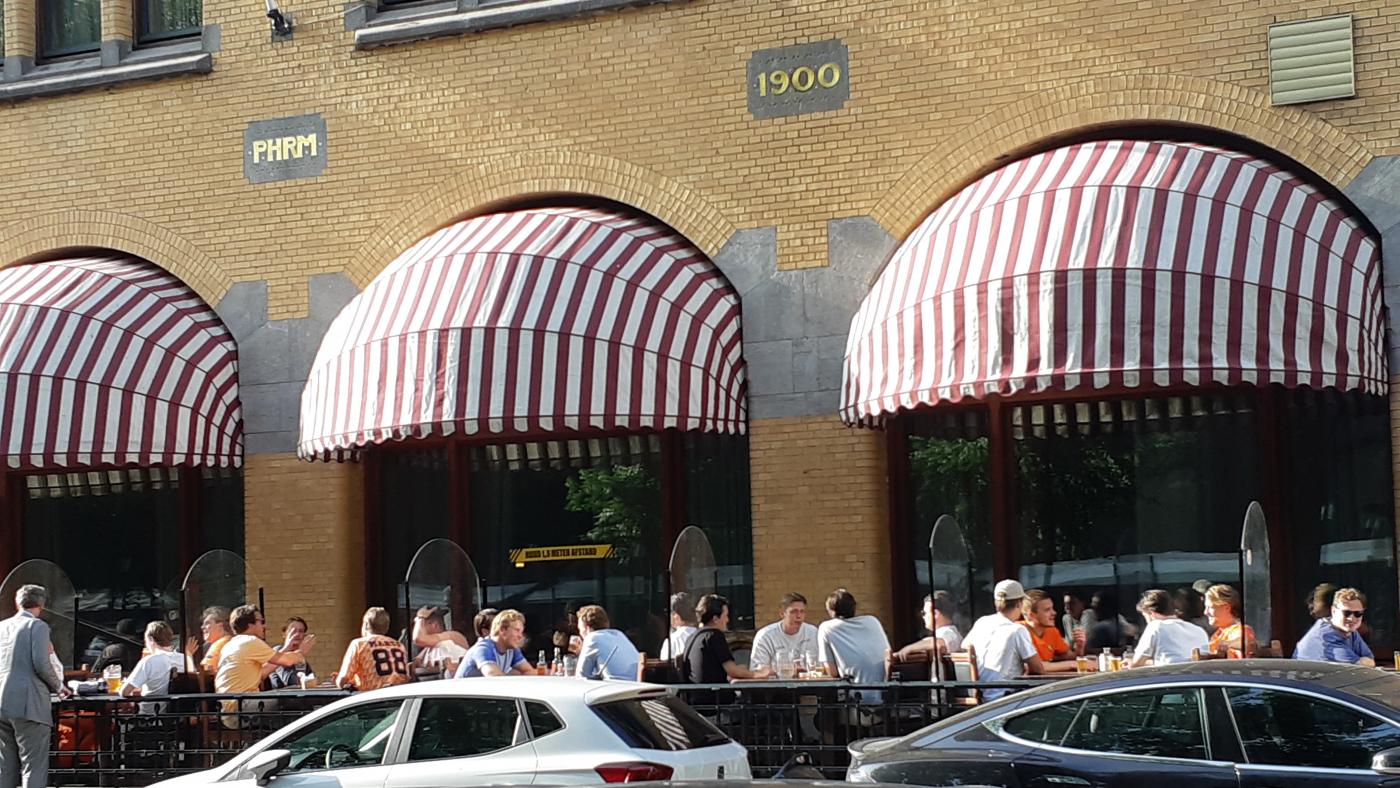 USC is planning on using its terrace more often. Photo: DUB
"A step back". That's how the Executive Board names the new measures, stressing that it thinks the new rules should remain in place until Christmas. This means that, in the next few weeks, only education-related gatherings are allowed to happen in the university's premises, namely lectures, work groups, graduation ceremonies and PhD defences. However, the drinks usually held following these ceremonies are now off the table.
But there is one thing that the university considers too important to cancel: the Wellbeing Week for students, set to take place from November 22 to November 26. "We think it's crucial for this event to happen, because students' mental health has been significantly under pressure", writes the Board in the e-mail. However, during the event, there can be no more than 75 people in the same room and they must all observe 1.5 metres of distance from each other.
"It's good to see that lectures can go on, albeit for 75 people. That's better than doing it completely online," stated Vidius' chair Adil Lachhab. But he does have some reservations to the announcement. "The new rules are a hassle for students, and they bring a lot of uncertainty. After all, everything can change with each press conference from the Prime Minister and the Minister of Health. That is not good for the students and for the university. It's important for everyone to have a sense of continuity."
He has even more reservations regarding the possible implementation of the Covid pass in higher education institutions. "There are students who'd be happy to see the university adopt the pass because of their own safety, but there are also people who say that there shouldn't be any additional barriers to education. I certainly agree with the latter. The QR codes should only be used as a last resort."
Study associations quiet
Study associations are going to be quiet for a while, as their parties, drinks and camps have been forbidden for the next few weeks, not to mention their administration rooms must close their doors again. The UU Biology association is going to organise all its gatherings online from now on. "We've done it before," says chair Joy Lammerts. "So we're better prepared in this lockdown, compared to the first one. But there is never a good moment to receive such news. Our committees had just gotten started after Covid, so there is always something fun that has to be cancelled." They will also have to postpone a few events. "Our constitution drinks are going to be moved to the end of the year, when there will be less rules."
Student associations, on the other hand, are allowed to organise events on location. At USC, many gatherings have been rescheduled or rearranged. "We could have gotten better news," says Ab Actis Maurits Sprong about the press conference held on Friday, November 12. "But in the next few weeks we're going to focus on what we can still do. For example, we're going to have our drinks start earlier. One of the advantages we have is the terrace, so we're going to see if we can put heaters there so that people don't have to stay indoors all the time." Even so, all big parties have been scrapped from the agenda for the time being.
Dichotomy
Student associations' advantage is that they have their own premises, while study associations must use a room in one of the university's buildings or bars and restaurants in the city, notes the Vidius chair. "So, we've noticed a dichotomy between study associations and student associations."
"It's important to avoid transmissions in this phase," reacts UU spokesperson Maarten Post. "So, we can demand things from study associations who receive students in our buildings." That's why they are no longer allowed to get visitors in the administration room. However, the university does note in its e-mail that the study associations know that it's possible to have small-scale gatherings in the cantines, provided that everyone keeps 1.5 metres away from each other.
But things are different for locations outside the university. Post: "In principle, they must follow the rules established by the government for those locations. We do not recommend holding such gatherings and we advise to consider an online alternative."