Extinction Rebellion blocks A12 motorway
'Protest groups should have ambitious goals'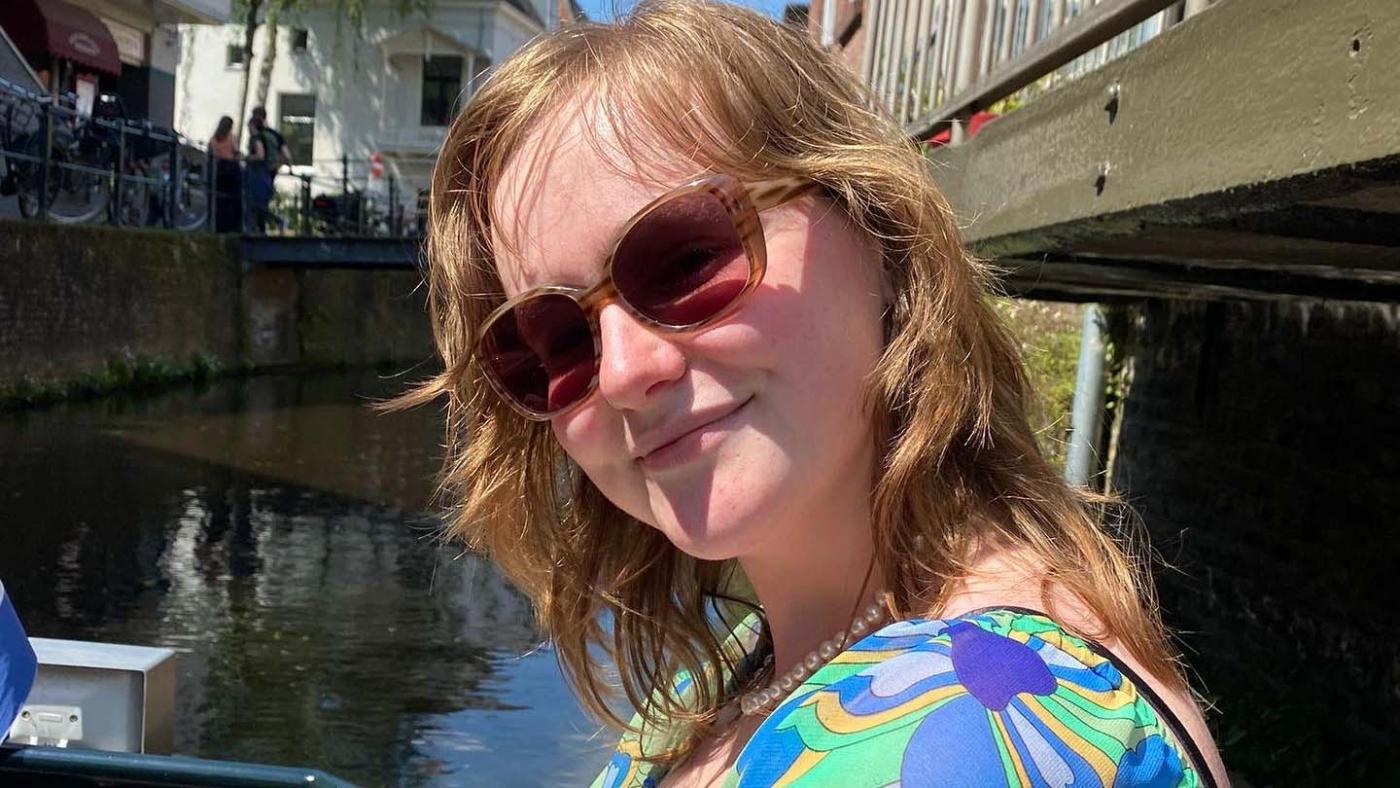 UU student Zara, who is one of the people blocking the A12 motorway. Photo: aangeleverd door Zara
This is not the first time that Extinction Rebellion (XR) has blocked the A12 road. Utrechtsebaan, the part of the motorway between the Ministry of Foreign Affairs & Climate and the House of Representatives, has been blocked by the action groups seven other times. But this time will not be like the others: the activists intend to make the blockage "permanent". They demand an end to all subsidies conceded by the Dutch government to the fossil fuel industry, with immediate effect. The protest group announced that it intends to stay on the road until this demand is met. Activists from XR started taking turns on Saturday.
According to research by climate organisations SOMO, Milieudefensie and Oil Change (link in Dutch, Ed.), the Dutch government provides 37.5 billion euros worth of subsidies to the fossil fuel industry each year. One of the ways in which the government does this is by giving tax advantages to companies. According to XR, "big polluters" such as Tata Steel "pay 100 times less for KWh of electricity than small and medium-sized companies, such as the bakery around the corner."
Zara (20), a Literature student at UU, is one of the 10,000 people joining the obstruction. She has been affiliated with XR since March and this is the third time she participates in such a demonstration. DUB talked to her ahead of the protest on Saturday.
Why are you taking part in this protest?
"I often hear people saying that they join these demonstrations to fight for our future or for the sake of future generations. That is one of my reasons too, but I mostly do it to change things right now. We're already seeing the effects of climate change, just look at the forest fires in Hawaii.
There will be no liveable planer in thirty years... Not doing anything about it in my twenties is simply unacceptable to me. As a Dutch person with a comfortable economic position, I have the privilege of being able to protest. So, I've got to make use of it."
How did you get involved with XR?
"My brother participated in his first A12 obstruction back in March. That's when I became a member as well. I'm now part of several groups within the organisation, here in Utrecht. I don't have a lot of time to join real protests, but XR is above all a community to me, a place to make like-minded friends."
What were the road blockages like for you?
"The first one was pretty tough. I didn't get arrested but I was right in front of the group, so I saw the police approaching with vans and horses. I'm really scared of horses. I try not to see the police as an enemy — after all, they're just doing their job. But I was shocked at the lack of humanity. It set us apart. The policemen were violent against people who were just sitting, playing cards or singing.
On my second blockage, I already knew what to expect, so it wasn't as hard. I even got arrested that time, but it wasn't that bad. We were just dropped at the train station. 
"I'm not exactly nervous about Saturday, even though it's risky for me to join the protest as I can get get arrested again and then get a fine or be prosecuted this time. But I think it is worth the risk. We must keep fighting for our constitutional right to protest."
What do you hope to achieve with the permanent blockage?
"The idea is to keep sitting there until the subsidies to fossil fuel companies are scrapped. But we are not stupid, we know that the House of Representatives is not going to say 'okay, sorted' on Saturday. But a protest group must have ambitious goals. Political parties have been doing way too little.
"I also think that more and more people will understand what XR is all about, they will see that we're not doing this to disturb the traffic. We're doing this with Prinsjesdag in mind, and now there will be national elections on top of that. I hope to raise awareness ahead of the elections as that is all we citizens can do: vote and protest." 
Will you only join the blockage on Saturday or will you stay there for longer? What about your studies?"
"The problem is that my academic year starts this week. I'm starting a minor and I can't miss those classes. The permanent blockage is very unpredictable compared to previous ones: there will be fewer activists and we don't know how the police is going to react. I'm going to wait and see what's going to happen but I'm willing to miss out on a few classes later this month."