He killed a woman and her daughter earlier the same day
Shooting at Erasmus University in Rotterdam: teacher dead; suspect is a student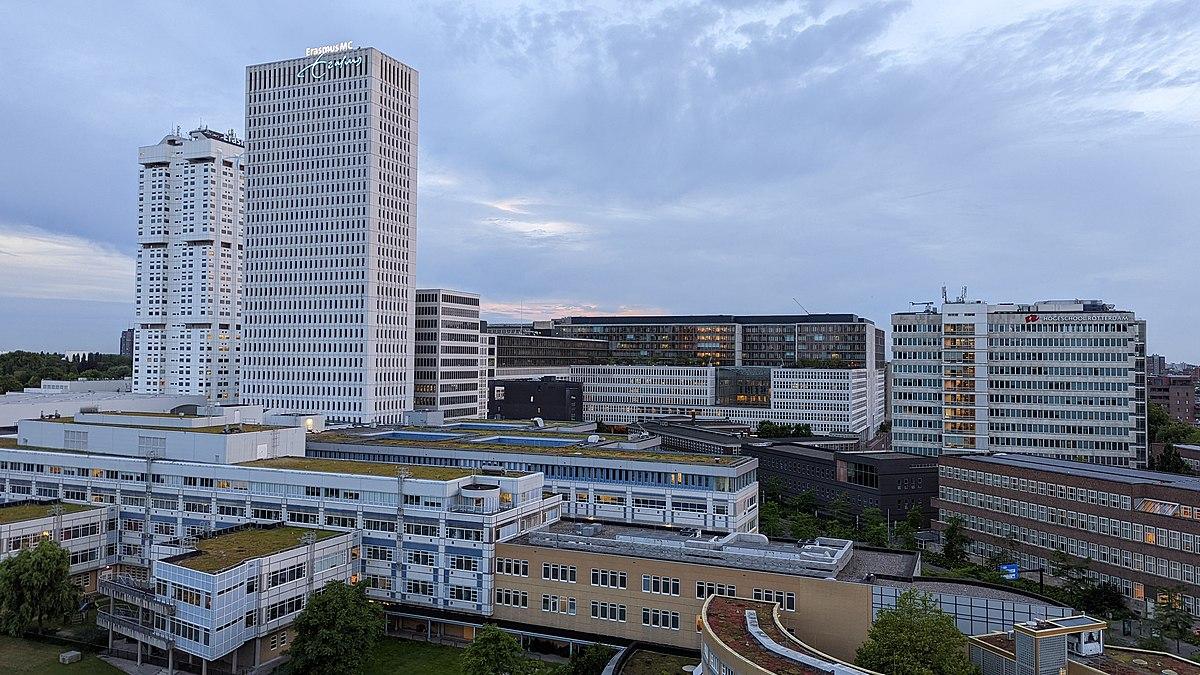 Photo: Wikimedia
The Rotterdam police received a call at 11:30 am, informed spokesperson Fred Westerbeek during a press conference held on Thursday evening. The first shooting took place in someone's home, where the suspect, Fouad L., killed a 39-year-old woman and severely wounded her 14-year-old daughter. She died later. He also set fire to the apartment. Fouad L. lives in the same building as the woman.
After that, he drove to the Erasmus University Hospital, where he invaded a classroom and shot the 43-year-old GP and teacher Jurgen Damen dead. He specifically aimed at the teacher. He also set fire to the education centre before fleeing. Fouad L. was arrested moments later, not far away from the hospital, when the police spotted him from a helicopter. He was still carrying the weapon and wearing a bulletproof vest.
Fouad L. is a student at Erasmus University. According to the police, he's cooperating with the investigations. He was already known by the Public Prosecution Services, which had alerted the university about him due to psychotic behaviour, animal cruelty and Nazi images on his phone. "We assume that the above information will contribute to your decision on whether or not the person concerned is eligible for a medical diploma," states the letter to the university. 
The suspect has also reportedly written about his grievances on the Internet forum 4chan, where he used a pseudonym. Claiming to be highly gifted, he wrote "death to normies," meaning people of ordinary intelligence.
Erasmus University lamented the murders in a statement. "It has become a pitch-black day for the university now that it has become known that the perpetrator of the shooting was a student of Erasmus University Rotterdam. Besides taking the life of a 39-year-old woman and her 14-year-old daughter, he also fatally shot a lecturer from our university," the university writes.
Advertisement