Should students be obliged to turn on their camera?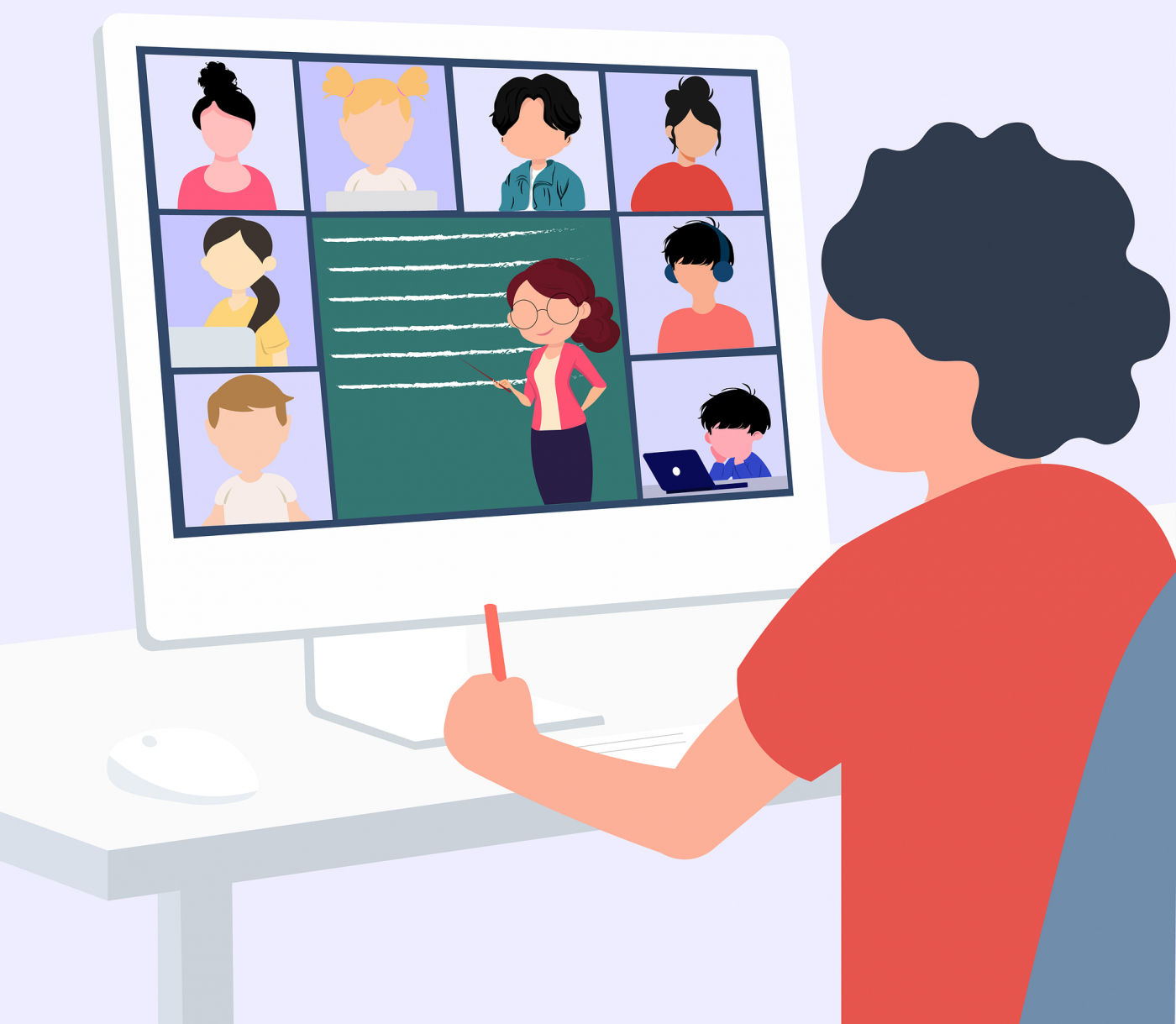 Photo: Pixabay
"It's like watching a comedy all by yourself without the laugh track." That's how Assistant Professor in Linguistics Bert Le Bruyn describes online teaching to a group of invisible students. He thinks everyone should turn on their cameras so that online lectures resemble 'normal' lectures as much as possible. "Otherwise there is not even the illusion of a shared experience," he states in a blog post published by TAUU, the community of UU teachers.
Le Bruyn is certainly not alone. Over the past few months, many other teachers have expressed their dissatisfaction with the experience of talking to black screens. "They're not getting any response at all, and don't know whether their words are resonating with the students. That's not good for your education, and it's disastrous for the enjoyment of teaching," remarked UU Rector Henk Kummeling in a recent interview with DUB.
Explaining properly
The astounding amount of students switching off their cameras during online was one of the reasons why the University rushed to produce a university-wide etiquette (pdf) for online education. The document doesn't state that students are obliged to turn on their camera, however. Instead, it assumes that they will do it voluntarily if teachers explain why they think it's important to actually see the students: "we expect that students actively participate in their education and therefore comply with these requests."
Usually, that's what happens, as the reactions to Le Bruyn's blog post show. "I told the students how I felt and that it was not pleasant for fellow students either," said History Professor Jacco Pekelder. "I have asked them both verbally and by e-mail to keep their cameras on and almost everyone did so afterwards".
Enforcement
But this doesn't mean the discussion is over. Students in the University Council noted that students and lecturers still have a lot of questions concerning the use of cameras, and asked for clarification in a committee meeting this month. To what extent can a lecturer expect students to turn on their cameras? Can a student simply refuse to do it for privacy reasons?
Gert Folkers, staff member of the University Council and Professor of Pharmaceutical Chemistry, said during the meeting that he would very much like to get an explicit answer from the Executive Board. Can he enforce the use of cameras or not? 
After the meeting, Folkers told DUB that he has to assess students who develop a research strategy in groups of six. "It is not possible to assess a student's individual contribution without seeing a face. It is also relevant to be able to see whether they understand my explanations."
He therefore established the use of cameras as a rule, which, in his opinion, has not led to any problems. But the question remains whether this is formally allowed. Folkers says he doesn't understand what is keeping students from turning on their cameras. "Turn on your camera with a custom background of your own choice and nobody can see your surroundings."
To be continued
The committee meeting of the University Council did not end with an answer to this question. However, the Executive Board said that they are aware of the issue and that a refined version of the etiquette drawn up this summer is already in the works. The Board plans to look at other universities' policies on camera use to make a decision. "To be continued," concluded UU Chairman Anton Pijpers.