Social Sciences board makes U-turn: PhD students not obliged to teach more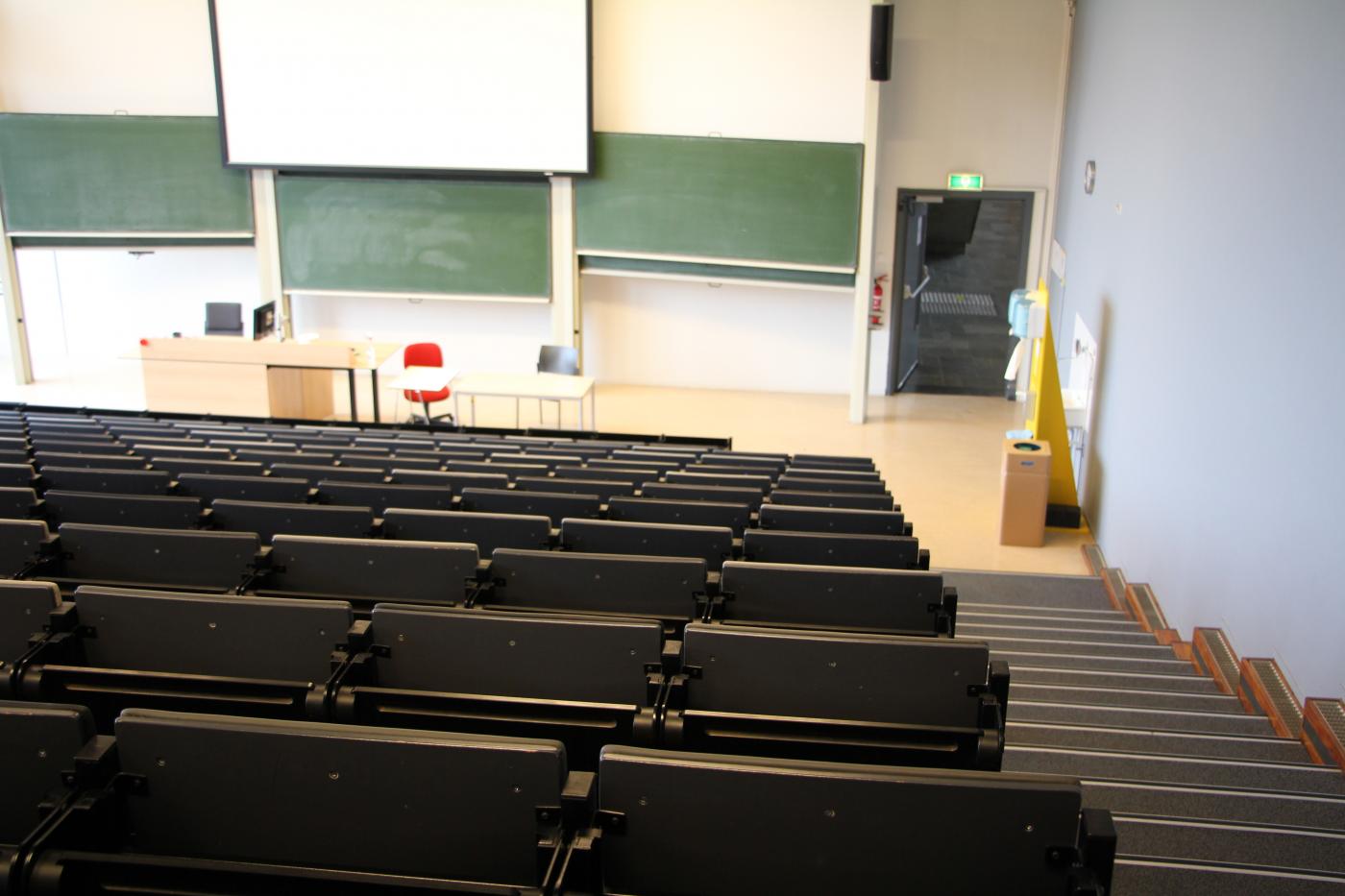 Photo: DUB
By increasing the teaching time of PhD students from 10 to 20 per cent and extending their appointment from four to four and a half years, the faculty board thought it was hitting two birds with one stone.
Firstly, experience in teaching would increase the chances of PhD students getting a job both inside and outside the university. PhD students and supervisors have been urging for more time to train PhD students more broadly. After all, not all PhD students end up working with academic research.
Additionally, the measure matched the new university policy for Recognition & Appreciation, which establishes that teaching can no longer be subordinated to research at Utrecht University.
Finally, by having PhD students teach more, the faculty wouldn't need to appoint as many temporary teachers. This way, Social Sciences would almost meet the targets for reducing flexible contracts. An attractive side effect, but not a goal in itself, according to Dean Marcel van Aken.
Last month, however, Van Aken had to conclude that the board "had been too enthusiastic about the idea and went a little bit too fast". Several members of the faculty, among them the PhD students themselves, resisted the decision. So, the plan was put on hold for the time being. What went wrong?
Misjudgement
First of all, many professors felt as though they weren't heard. They were dissatisfied with how the decision was communicated to the Board of Studies, which includes the coordinators and directors of the PhD programmes. Members were surprised with the news, as the decision contradicted some things that had been discussed prior. The Board of Research, which comprises coordinators and directors of the research programmes, was passed completely and therefore also objected to the idea.
The concerns were quickly picked up by the Faculty Council, which led the Faculty Board to announce it would come up with a modified proposal. But, when the board of the PhD council also approached them with many concerns, Van Aken and his colleagues decided to put the whole subject on hold for the time being.
The dean recognises he has to "go back to the drawing board", although he still thinks he didn't necessarily have to consult the research directors ("practically nothing is going to change in terms of research") and an agreement with the previous board of the PhD council had been reached. "We were under the impression that we had solicited enough feedback, but that appeared to be a misjudgement", declared the dean.
Fragmented tasks
"Increasing teaching time in this manner could very well influence the research conducted by PhD students", counterargues Leon Kenemans. The professor of Biopsychology and Psychopharmacology was one of those surprised that the Board of Research was not consulted. "For example, there is a risk that the tasks of PhD students become fragmented."
Kenemans emphasises that he has no objection to proposals looking to increase the opportunities for PhD students to teach, but he disagrees with a "one-size-fits-all" approach, obliging them to teach more.
"There has to be flexibility and freedom of choice. Teaching more is an interesting option for some PhD students, but others prefer to completely focus on their research. That must remain possible. Just as there are also PhD students who want to develop further in other areas, such as clinical practitioners. There must be room for that too."
Moreover, the professor also understood that the obligatory teaching hours would be mentioned in the vacancy texts: "that way, you run the risk of making positions unattractive to some talented researchers, and thus the quality of your research would also be affected."
Not attractive for everyone
Anne Marieke Doornweerd, the vice-chair of the PhD-council of Social Sciences, also says that requiring all PhD students to teach more is a particularly problematic proposal. According to her, the idea had not been addressed in earlier conversations with the representation of the PhD students.
"Of course, it is nice if PhD students would get extra time to teach, but the faculty board seems to have forgotten that there are also PhD candidates who aren't interested in that. For many part-time or international PhD students, teaching is much less attractive".
Doornweerd points out that PhD students often spend more time on teaching tasks than the allotted 10 per cent of their appointment. "With 20 per cent, that problem would only increase. We doubt whether they were paying enough attention to that."
Finally, in the Faculty Board's set-up, PhD students would take on teaching duties that would otherwise be carried out by junior lecturers, who earn more than PhD candidates. "The difference in compensation is not a big problem in itself, but you would expect them to be rewarded in the form of more guidance or training, and there's too little of that in the available plans."
Need for customisation
Within the faculty, there is not a lot of resistance to the board's proposal, ponders council member Martijn Mulder. "The idea that PhD students could benefit from wider teaching experience is widely endorsed, and everyone understands that this fits in with the new Recognition & Appreciation policy. Nobody opposes that. But not all PhD students profit from it, and sometimes teaching more is simply not possible. So there needs to be room for customisation."
Asked why the board proposed to make the increased teaching time mandatory, Dean Van Aken says: "The board also wanted to push it a bit, as customisation can be rather conservative. Otherwise, we run the risk that nobody feels compelled to do it."
According to Mulder, directors can incentivise professors by taking the assessment interviews as a chance to specifically ask them about their efforts to make PhD students teach more.
Mulder is glad that the faculty board is willing to listen to the critique. However, it is not yet clear what is going to happen now. Dean Van Aken first wants to meet with PhD students and professors. "Then we will reconsider whether and how to proceed."