Stricter demands to become a top professor at UU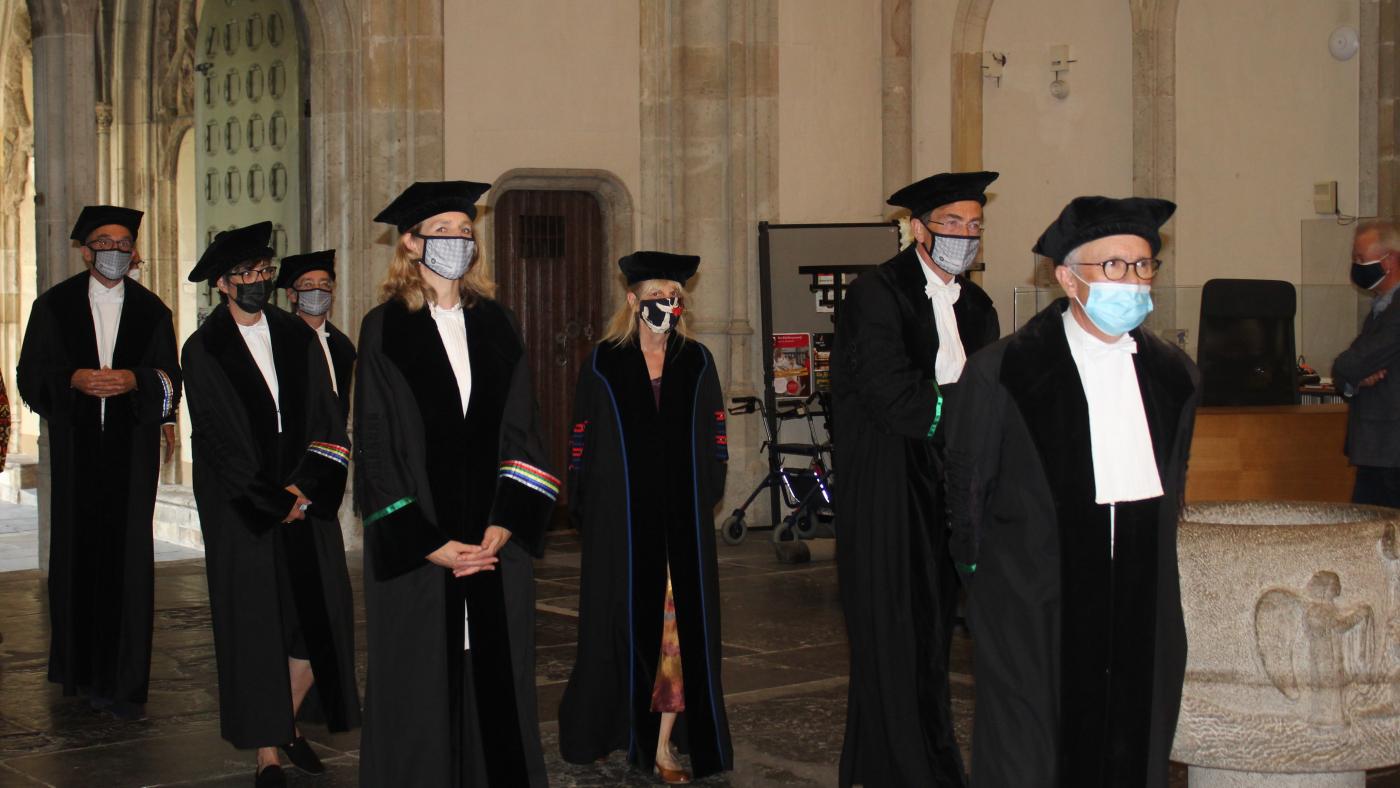 The ceremony to open the new academic year, on September 6. Photo: DUB
The change was announced by UU president Anton Pijpers during the opening ceremony of the academic year, held on September 6 in the Dom church. He called the new criteria "open science proof". In the new guidelines to be promoted to the highest scale, top publications and citations of the professor in scientific top magazines will play a less dominant role than thus far.
There are two kinds of professor at UU. Those appointed usually start as Professor 2 and are later able to become Professor 1. The salary scale of Professor 2 ranges from 5.749 euros till 8.371 euros per month. The range for Professor 1 is from 6.405 euros till 10.106 euros per month.
In the new design, a Professor 1 has to be a paragon of academic leadership: "They are a role model and figurehead for Utrecht University and will be acknowledged and recognised as such by others." Those who think they are eligible for such a promotion must write a proposal of approximately 2,000 words. The candidate has to declare how they score on the criteria of team spirit, leadership, education, research, societal impact, and administrative or extracurricular activies conducted alongside their research. The score has to be above average on at least three aspects. In addition, the professor has to supply their resume, a list of five top publications, and a relevant attachment of their choice. 
A promotion committee collects advice from a subcommittee of three professors, consisting of someone from the same faculty, an expert of a related discipline, and a member who is further distanced from the discipline. This commission will advise the Executive Board.
These new guidelines are one of the steps the Executive Board is taking to shape UU's Recognition & Rewards programme, according to which scientists must be evaluated using a broader assessment than solely their top publications and citations according to the h-index. An article published by Nature gave rise to a great deal of debate, both positively and negatively. Many scientists are glad that the university is letting go of the traditional way of assessing their performance, based on the impact factor, while others fear that this new assessment method will be too subjective, leading the Netherlands to lose its top position in the worldwide rankings.
Advertisement