Student housing shortage persists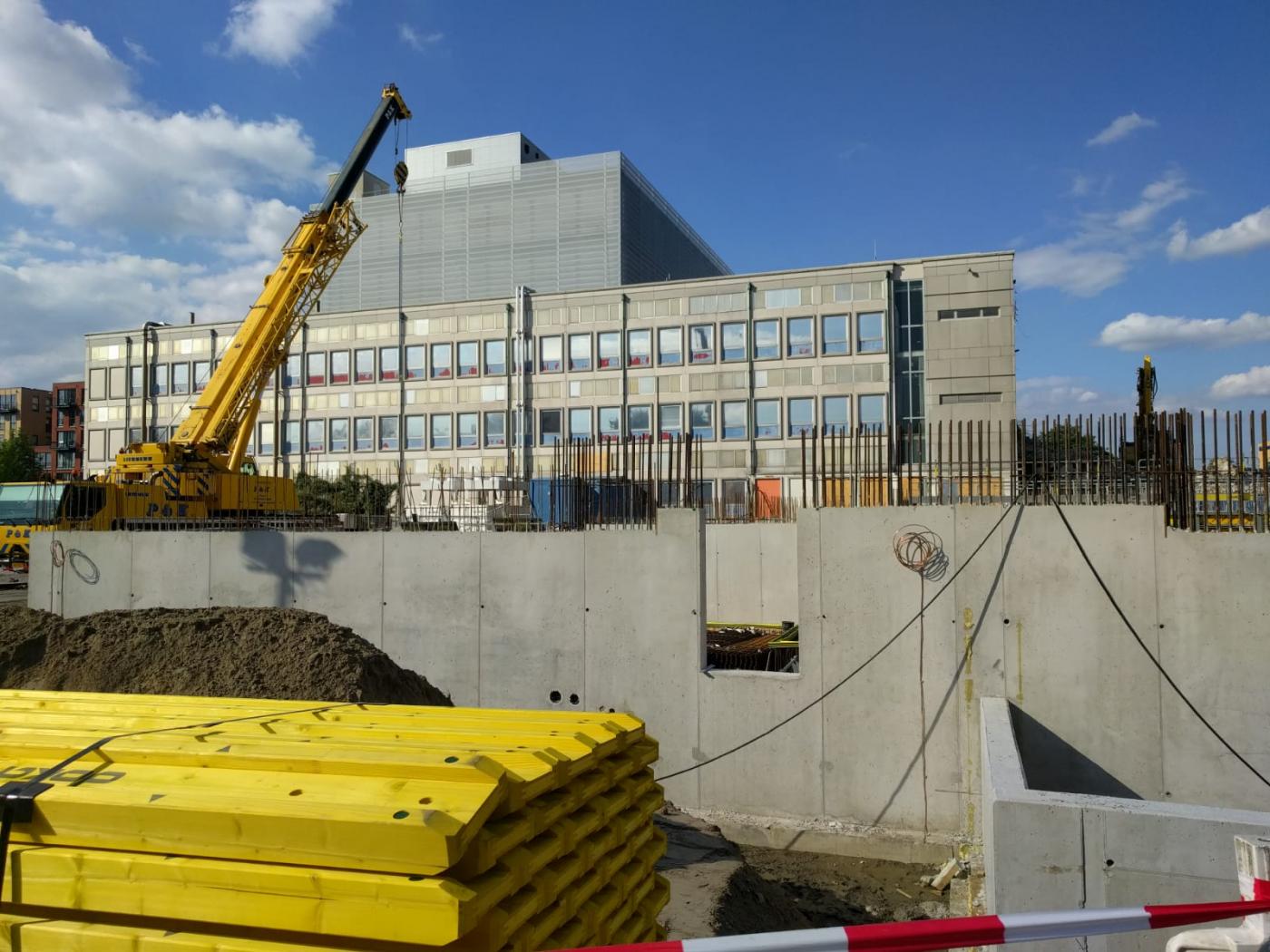 In Utrecht, the student housing shortage will remain, despite yet to be constructed housing facilities such as here, at the old KPN building. Photo: DUB
The National Student Housing Monitor predicts that the universities will draw more and more international students. The number of international students following a full programme here will grow by 34 percent in the next few years, and the number of 'ECT-mobile students' – those who, for example, only come to study here for a semester – will grow by 31 percent.
"It's a big challenge," writes Kences, the knowledge centre for student housing providers, because all those international students will need places to stay from the moment they arrive in the Netherlands. College cities such as Wageningen and Delft will have to build quite a few new housing facilities, because the number of Dutch students will also keep growing in the coming eight years, by an expected 17 percent, which translates to approximately 46 thousand students.
At the universities of applied sciences, on the other hand, the number of students is expected to decrease by 8 percent (22 thousand), and since the study financing was abolished, the percentage of students living independently has gone down from 53 to 48 percent. But that's not sufficient to provide some much-needed relief to the housing market. Not everywhere, at least. In Utrecht, a growth of 5 percent is now predicted.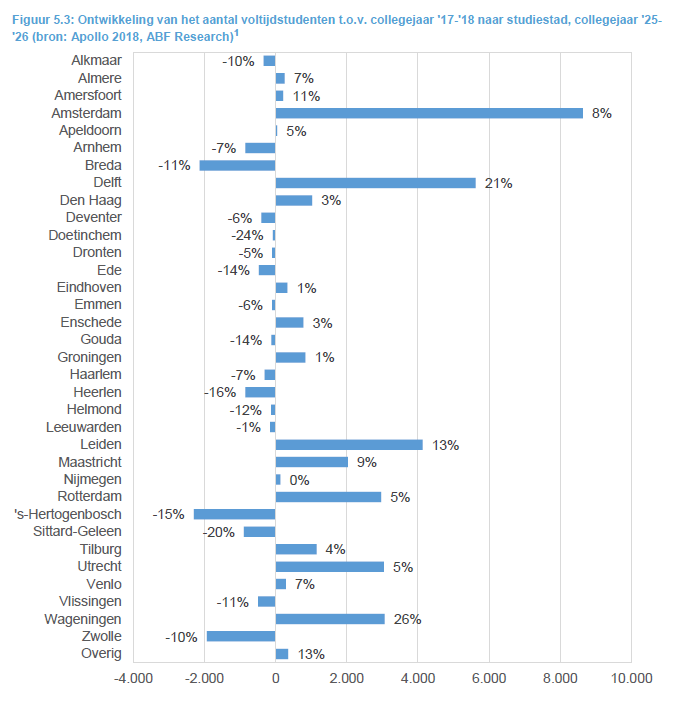 Figure 5.3: Development of the number of full-time students compared to academic year '17-'18, per college city, academic year '25-'26 (source: Apollo 2018, ABF Research) Source: National Student Housing Monitor 2018.
The shortages differ from city to city, according to the 'pressure indicator' in the monitor. This compares the available housing in a city with the number of students who would like to live there. In Utrecht, the situation has been strained for years, even though the municipality has its own action plan that aims to increase the number of rooms for students.
On Thursday, October 4, a new action plan was presented, highlighting 'concrete solutions' to battle the housing shortage. It doesn't mention how many student housing facilities will need to be constructed throughout the country, as both the shortages and solutions differ greatly from city to city.
The monitor shows that students who no longer live at home paid an average of 450 euros a month for their rooms, after deducting rent allowance. Three quarters of them have taken on student loans, at an average of 17,300 euros – a great deal more than the average debt of students living at their parents': 8,400 euros.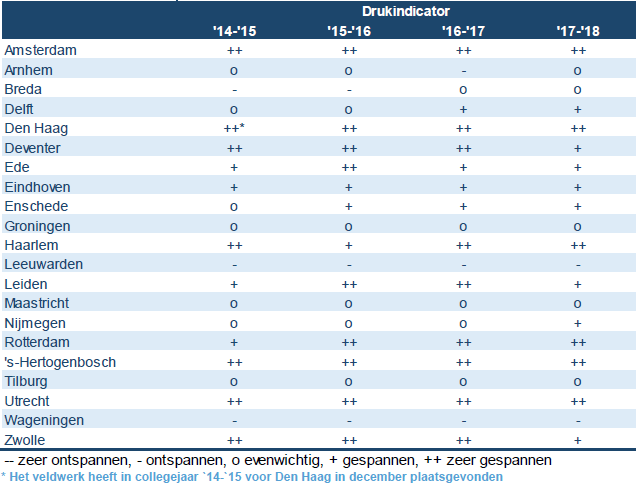 Figure: pressure indicator. This figure indicates the relationship between supply and demand of the student housing market for each city.
-- very relaxed, – relaxed, o balanced, + strained, ++ very strained
Source: National Student Housing Monitor 2018.