Student initiative Move in the race again for Appeltje van Oranje and cash price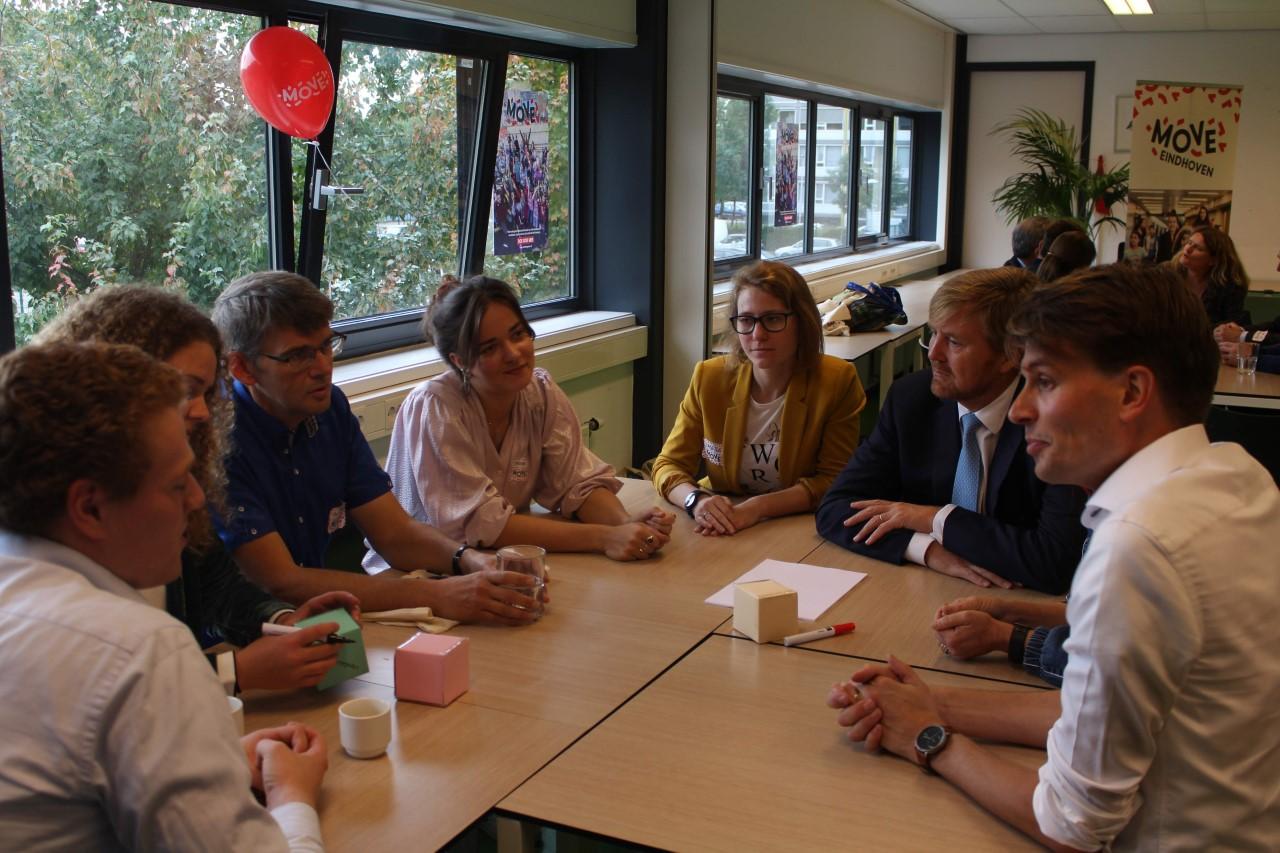 The king paying a visit to the Move Foundation in 2019. Photo: DUB
Move is a social initiative founded in 2009 by the board of student rowing association Orca. organisation helps children and teenagers aged 10 to 16 with fewer opportunities than their peers.
Move is responsible for a series of social projects aimed at this group, with the goal to make them discover their talents. The foundation pairs primary school pupils and teenagers at the lowest level of secondary school with university students, who help them set up projects together to make their neighbourhood more fun. By doing so, young people discover the valuable position they could have in society. The projects also deliver tangible results, like graffiti artworks and playgrounds. Because Move has been founded by students, their enterprise also contributes to UU's social involvement.
Now, the public can vote for their favourite project among the ten finalists. Three of them will receive the award. Voting is possible until January 21. This year's theme is "Opportunities for all young people", which fits right into Move's mission, as the organisation is active in several university cities.
Move is competing against two other Utrecht-based projects, namely Kamers met Aandacht (Rooms with Care, Ed.), which creates small and mixed living spaces for vulnerable youngsters, and Maatjes for LHBTQ+ vluchtelingen (Buddies for LHBTQ+ refugees, Ed.), which, as the name anticipates, enables LGBTQ+ refugees to make friends in their new country.
The winners will be announced in May. Usually, Queen Maxima is the one giving these awards, but this year the prize will be exceptionally given by King Willem-Alexander to celebrate the award's lustrum. 
Advertisement