Utrecht is bad, other cities are even worse
Students having to wait longer and longer for SSH room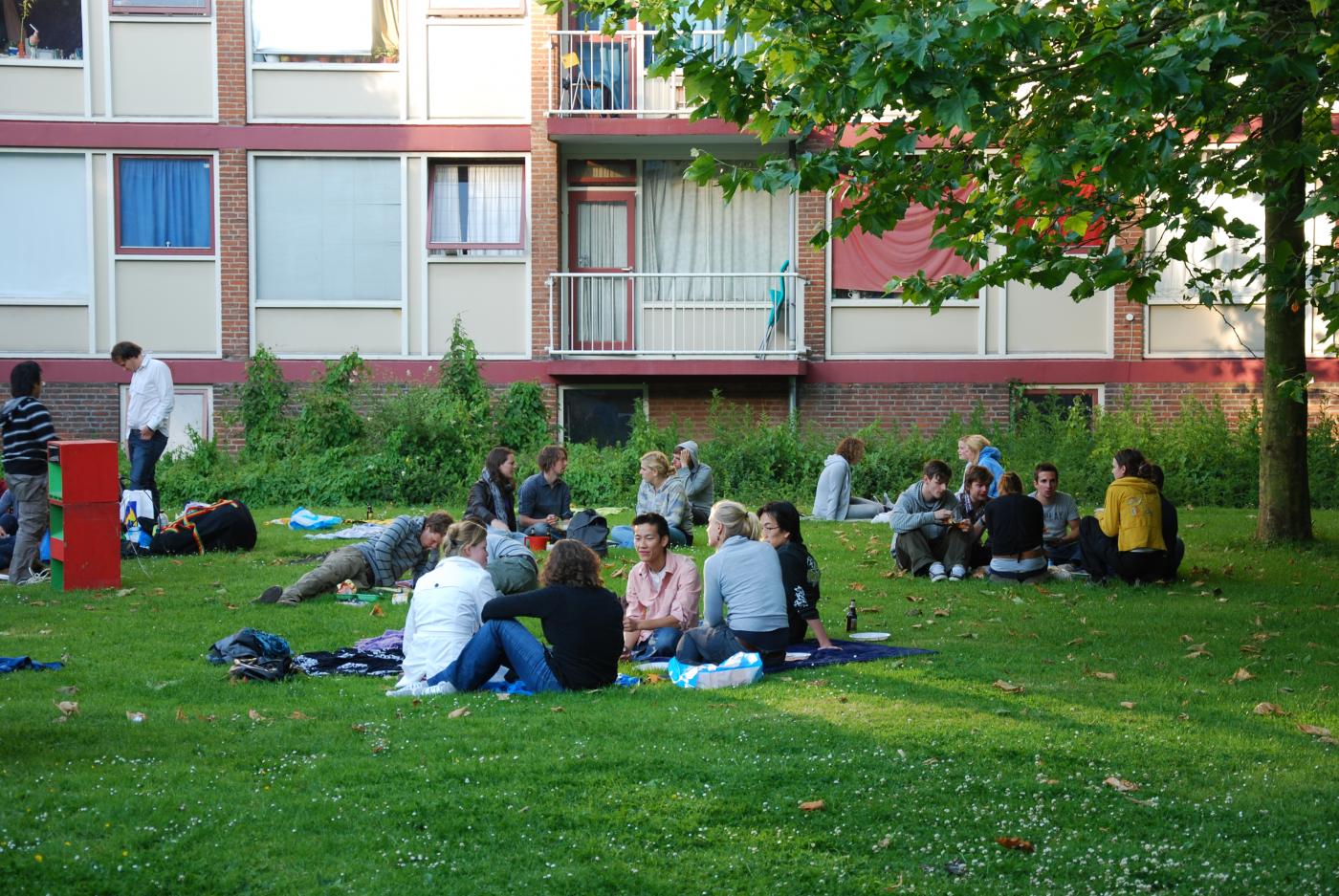 Student housing providers like SSH are organisations that were set up to help university students get an affordable place to live. These days, however, they can no longer cope with the demand. In some of the biggest cities in the Netherlands (a conurbation best known as Randstad), the wait for student accommodation can be longer than the duration of a Bachelor's programme.
Waiting times
News agency HOP, which covers higher education matters in the Netherlands, asked student housing providers how long students have to wait between registering on their websites and signing a rental contract.
The organisations indicated that the time lapse is increasing the fastest in the Randstad conurbation, which comprises Amsterdam, Almere, Utrecht, Rotterdam, Leiden, The Hague, Amersfoort, Dordrecht, Hilversum and Haarlem.
In Utrecht, the waiting time increased by six months in the past year to 38 months or three years. That's a whole year longer than students were waiting on January 1, 2021. In Zeist, the wait lasts 26 months. This calculation does not consider studios and monumental buildings. SSH allows people to register for a room from the age of 16.
The worst place to find a room is the Amsterdam area, which includes Amstelveen, Haarlem and Hoofddorp. There, the time one has to wait for a room has been rising by two or three months a year since 2019. In Amstelveen, students are registered for an average of 5.5 years, which is longer than most Bachelor's programmes. The demand has skyrocketed in Delf and Leiden too, setting the national average at more than three years. Only in Hoofddorp and Wageningen does the wait last less than two years.
The waiting lists in other cities include students who move house: those who move from a place offered by a student housing provider to their own apartment, for example. The organisations cannot say for sure what the proportion of moving students is. In Utrecht, SSH only counts the students who come to live in one of their accommodations for the first time.
Students who have to wait too long for a room through these providers end up in the hands of the expensive private sector, where they manage to find a place after an average of five months, according to the annual National Student Monitor.
National platform
Jolan de Bie is the director of Kences, an umbrella organisation for student housing providers in the Netherlands. She says she is worried about the current situation. "The shortage is just too great and we all have to do something about it." The Dutch government has recently come up with a National Student Housing Action Plan which aims for the construction of 60,000 extra housing units over the next eight years. 
De Bie expects that a joint rental platform gathering all student housing providers will ease the pressure as of 2024. "Right now, prospective students can register for our housing from the age of 16, but only in one city. On our new, national platform they won't have to make that choice as they will be on the waiting list of all cities."
Commenting on the geographical flexibility this is going to offer, De Bie adds: "Students are increasingly mobile and can live in a municipality other than the one in which they are studying. If the housing providers collaborate more, they will hopefully reduce the pressure in the cities with the longest waiting times." 
Advertisement