Students less happy about their study programs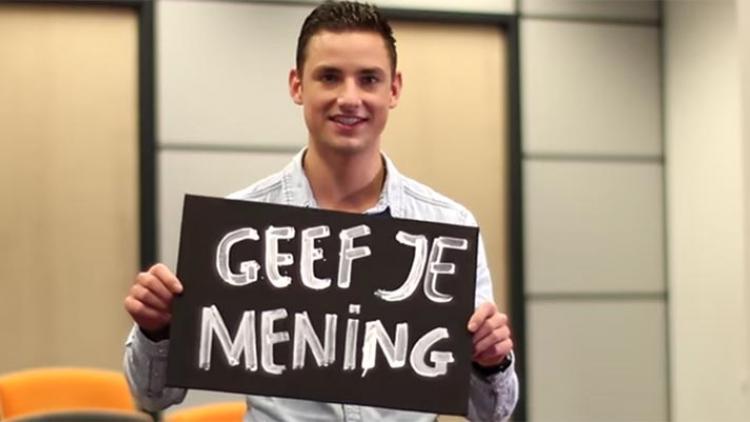 Screenshot from the campagne for the Nationale Studenten Enquête 2015: 'Give your opinion'
Every year, tens of thousands of students answer the questions of the National Student Questionnaire (NSE): what do they feel about their courses, the teachers, the schedules, the facilities, etcetera? This time, almost 270,000 responded.
One of the questions is about the students' general satisfaction. Over three quarters of the hbo students was satisfied last year: 75.3 percent. This time, the number's 3 percentage points lower: 72.3 percent. Students at the universities are happier about their studies, but there, too, the satisfaction level went down: from 84.6 to 83.4 percent.
Recommendation
Many students would recommend their studies to family, friends, or colleagues. Students are also generally happy with their internships and the size of study groups at university. These topics get an average score of four out of five: at university a little higher than at the hbo.
The results of the questionnaire are used to compare study programs, the way the Keuzegids and Elsevier do, for example. The website Studiekeuze123, who's also the proposer of the questionnaire, also publishes the results.
Internationalisation
The study progam scores for 'attention for internationalisation' have also dropped. Nearly sixty percent of academic students is generally satisfied, as opposed to nearly half of hbo students.
It's hard to say what's caused this lower score on internationalisation: interestingly enough, on other questions (such as: how much you're stimulated to learn about other cultures) the appreciation's a little higher, according to the Studiekeuze123 press release.
Translation: Indra Spronk