Students organise event to discuss 'anti-woke' criticism by rector and staff members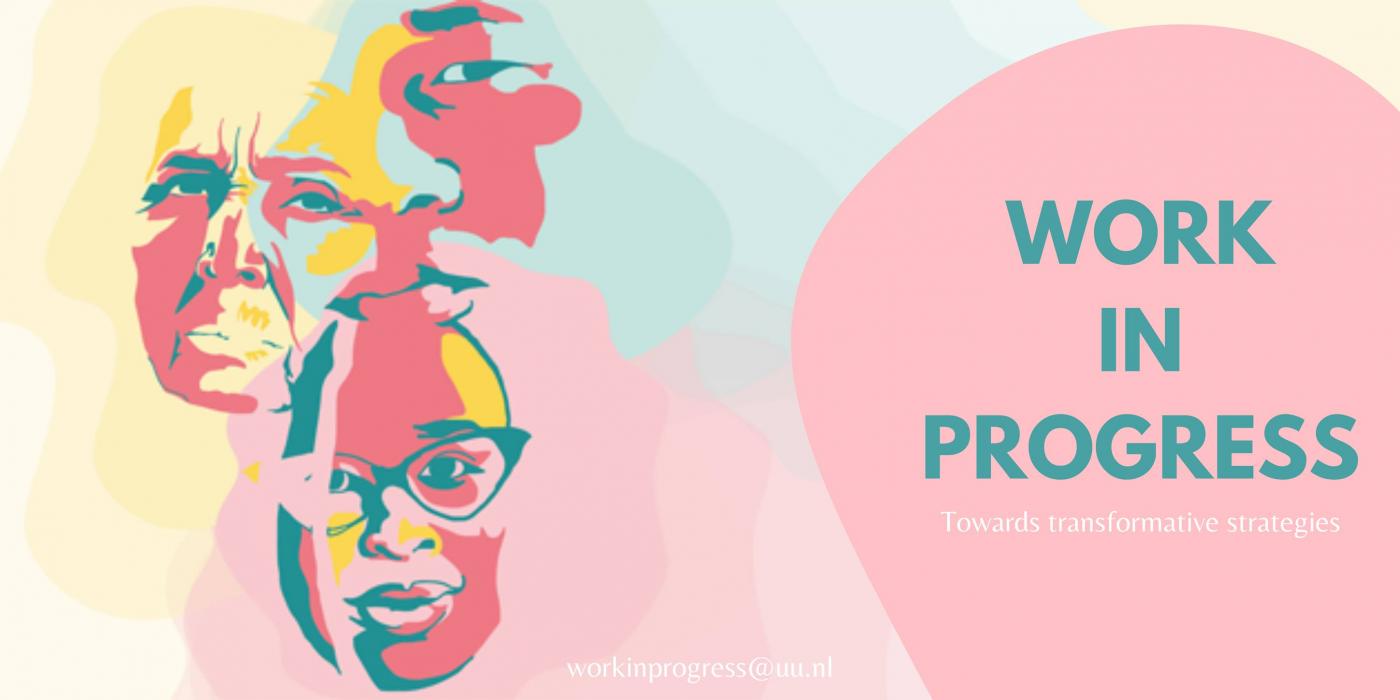 Photo: Work in Progress Facebook page
Last year, UU Rector Henk Kummeling stated in an interview with NPO Radio 1 that "some study programmes take woke ideas to the extreme". Later on, he published an op-ed arguing that "wokeness and the cancel culture at first sight inextricably linked with it" can constitute a threat to academic freedom. UU Philosopher Floris van den Berg takes this argument further in his recently-launched book Wokabulary, a critical dictionary of terms like "safe space", "bipoc" and "gaslighting".
Work in Progress, a student-led initiative organising events on social justice, equity and anti-racism, decided to counter this line of reasoning with a week of presentations, workshops and social events about institutional change. "It all began with us talking about Kummeling's radio interview", says Ella Shields, Master's student of Cultural Anthropology and Project Executive at Work in Progress. From April 25 to May 1, the events will discuss the role of educational institutions in perpetuating historical injustices, the place of activism at the university, and the concepts of academic freedom and freedom of speech. The full programme is below.
    View this post on Instagram           
Project Manager Vicky Keulers, a UCU graduate now pursuing a Master's in Cultural Anthropology, says their aim is to provide "a civil space to learn and share", which is why they hope to "attract a wide range of people". The event is going to approach institutional change from different angles, such as working with the university and against the university. The newly-formed African and Caribbean Heritage Network, in which Work in Progress Project Executive Candice Etemesi is active, is an example of the former. "We want people to be open to learning from other people's experiences, as life is complex and nuanced and we must learn to come to terms with these nuances", she says.
Ella, who wrote a thesis on anti-racism activism at UCU, stresses that the aim of the conference is to move away from an "individual" approach to diversity and inclusion. "People tend to say 'but I don't do that!' or 'how am I part of this and what can I do to help?' but we're trying to show that these are much broader structures we're all part of. It's not about any individual person, not about you or me".
Founded by former UU student Simone Almaj, no longer a part of the group, Work in Progress received funding from the Dutch Ministry of Education as part of the Students 4 Students programme, for four years. They're now looking for other sources of funding, inside and outside the university, to carry the project further. 
Interested in attending the Week on Institutional Change?
The events are going to take place from April 25 to May 1 in different locations at UU and UCU. More information can be found on Work in Progress'
Instagram
and
Facebook
profiles. Everyone is welcome to join and there is no need to register beforehand. Livestreaming is possible upon request.
Advertisement