Temporary cafeteria De Vagant not allowed to stay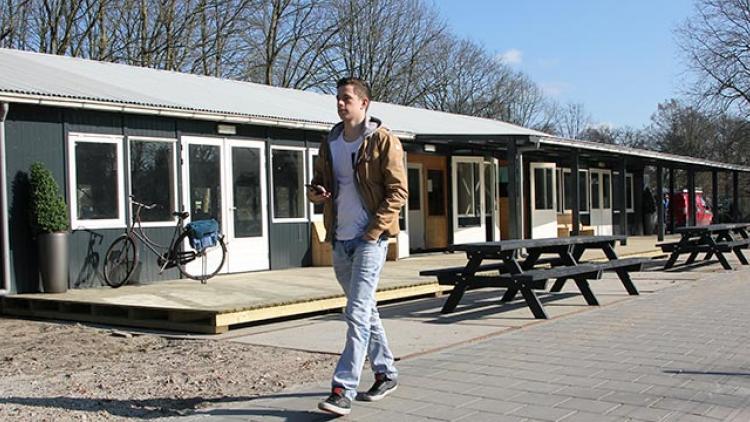 According to executive board member Anton Pijpers it's not possible to get a permit for a cafeteria at the place currently occupied by De Vagant. He made the announcement during a university council meeting last week. The board does want to study what kind of facilities the students and employees at the Sciences and Geosciences faculties need.
Council members had asked Pijpers about the possibility of keeping De Vagant the way it is now. The wooden structure, serving as both cafeteria and meeting place while the Minnaert building is temporarily closed, is a big hit amongst students and employees. Ten study associations decided to ask the executive board to keep De Vagant open, and offered to run it themselves if necessary.
The executive board probably wants to wait and see whether students and employees will like the facilities in the north-western corner of the Uithof when the Minnaert building reopens later this year. The reopening will mean the return of the cafeteria, but there will also be a new dining establishment on the ground floor, right behind the white letters that spell the name Minnaert. This will coincide with the opening of the new office building for geoscientists.
When asked, the study associations say they haven't heard back from the board yet, and therefore could not issue a response.