These are the ten UU and UMC winners of the Vidi grant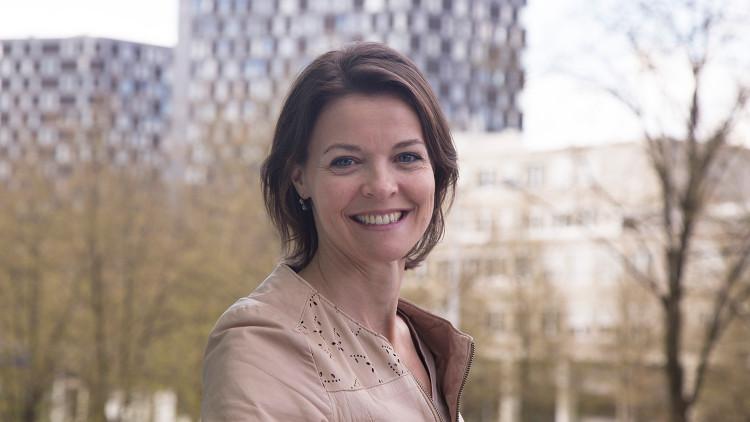 Photo: Patricia Bruijning, courtesy of UMCU
The Vidi grant awards experienced scientists with up to 800,000 euros to work on their line of research for five years. This year, only 16 percent of applications were honoured. Winners come from all kinds of disciplines, from the humanities to physics.
The University of Amsterdam leads the list of winners, with eight researchers awarded, followed by the universities of Nijmegen, Wageningen and Leiden, with seven grants each. Utrecht University received six scholarships, while the UMC scored four.
The winners from Utrecht
Patricia Bruijning (UMCU) has been appearing on Dutch media very often lately, because of her expertise in the field of viral infections. In her research project, she investigates how a vaccine against a certain virus can end up protecting people from another virus.
Michael van Es (UMCU) is researching new insights into amyotrophic lateral sclerosis (ALS) and how they relate to previous studies about the disease. He hopes to optimise the treatment for ALS.
Martin Haase (Beta) is looking to increase access to drinking water by developing better filters to convert seawater into fresh water.
Kaisa Kajala (Beta) studies the roots of crops such as tomatoes. These roots have a cell layer that protects them from drought and flooding. In so doing, she hopes to help people to grow these crops in unfavourable conditions.
Lennart Meier (Beta) specialises in algebraic topography and uses algebraic models to study the qualitative properties of space.
Amy Nivette (FSW) investigates how contact with the police determines people's perspectives about the police and influences criminal behaviour. She is developing a measuring instrument for this purpose.
Oliver Plümper (Geo) plunges into one of the greatest riddles in Earth Sciences. He wants to know why a lot of carbon is lost in the deeper layers of the earth and to what extent that carbon returns to the atmosphere. These are determinants of, for example, volcanic eruptions and earthquakes.
Pieter Vader (UMCU) examines how RNA medication can best be applied. RNA is a genetic code that can be used as a medicine. However, it is difficult to protect the medication within the body and make sure it is only delivered to the sick cells. Research into RNA couriers in our bodies are expected to improve this process.
Michelle van Vliet (Geo) analyses the causes of water scarcity during droughts and heat waves using a new model system. When less water is available, there are often consequences for water quality and people want to use more water. She is studying the relationship between these two phenomena, looking to give water managers tools to manage clean water in a better way.
Jannie Wijnen (UMCU) is working on a new MRI technique that should make it possible to make a silent MRI scan -- which has been considered impossible so far. With this scan, doctors would be able to see metabolic processes in the brains of children with a metabolic disease or a brain tumour.
Talent programme
The Vidi scholarships are part of NWO's Talent Programme, which helps scientists at different points in their careers. In addition to the Vidi, which is intended for experienced scientists, NWO awards Veni, aimed at recent graduates, and Vici, for senior scientists. The grants are named after Julius Caesar's message to the Senate of Rome after winning a battle: "veni, vidi, vici" (I came, I saw, I conquered).