Out of 97 scientists awarded
Thirteen experienced UU researchers obtain Vidi grant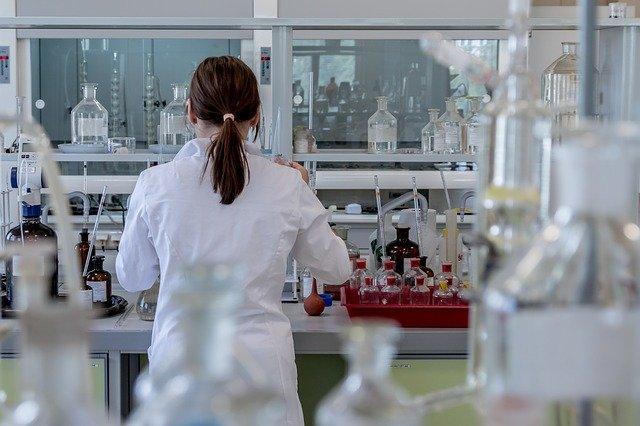 Photo: DUB's archives
What is the role played by mini-proteins in the development of brain cancer in children? How do stereotypes in online pornography affect young people's development? How can the production of green fuel become more efficient? These are just some of the questions that the 97 researchers who just won a Vidi grant from NWO are trying to answer. Of those, 13 are from Utrecht University: five from the Faculty of Science, one from the Faculty of Social Sciences, and three from UMC Utrecht. Four grants are going to institutes that have a connection with UU, such as Hubrecht, the Princess Máxima Centre and the institute for ocean research Nioz.
Last year, NWO awarded a record number of Vidi grants (101), following a dip during the pandemic. Once again, Utrecht University was the most successful university among all applicants. A total of 551 researchers applied to this round: 304 men, 244 women and three non-binary scientists. The laureates are 54 men (56 percent) and 43 women (44 percent). This means that only 18 percent of applicants are awarded a Vidi.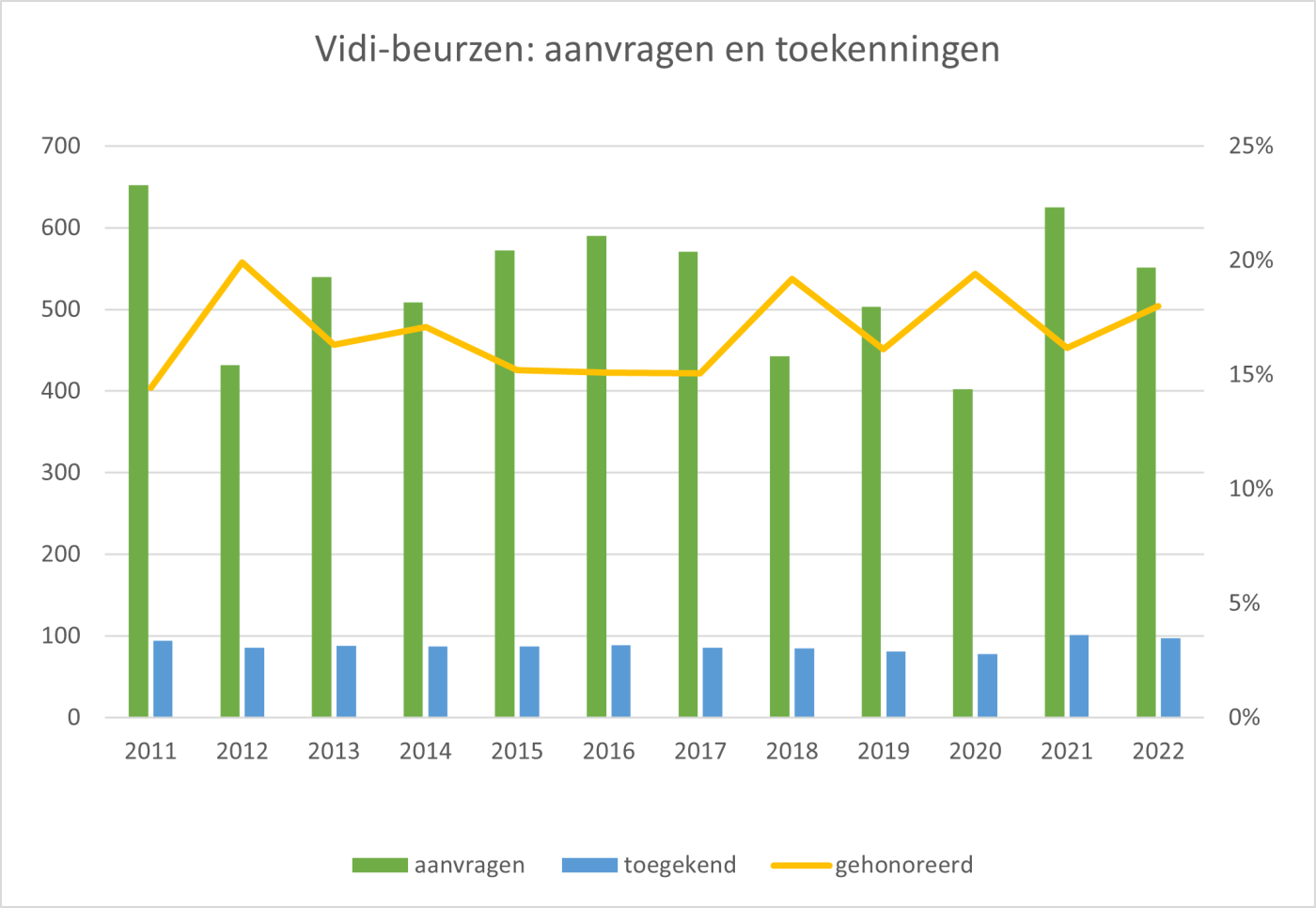 How many researchers apply versus how many researchers win a Vidi grant. Image: courtesy of HOP, with data from NWO
Julius Caesar
The Vidi grants are part of NWO's Talent Programme, which has three types of grants: Veni, for recently graduated researchers; Vidi, for experienced researchers; and Vici, for senior researchers who have already demonstrated the ability to develop their own line of research.
The grants derive their name from a message Julius Caesar sent to the Roman Senate in 47 BC, following a victory on the battlefield: veni, vidi, vici (I came, I saw, I conquered).
Advertisement