International college expects thousands of visitors
UCU campus to host flea market on King's Day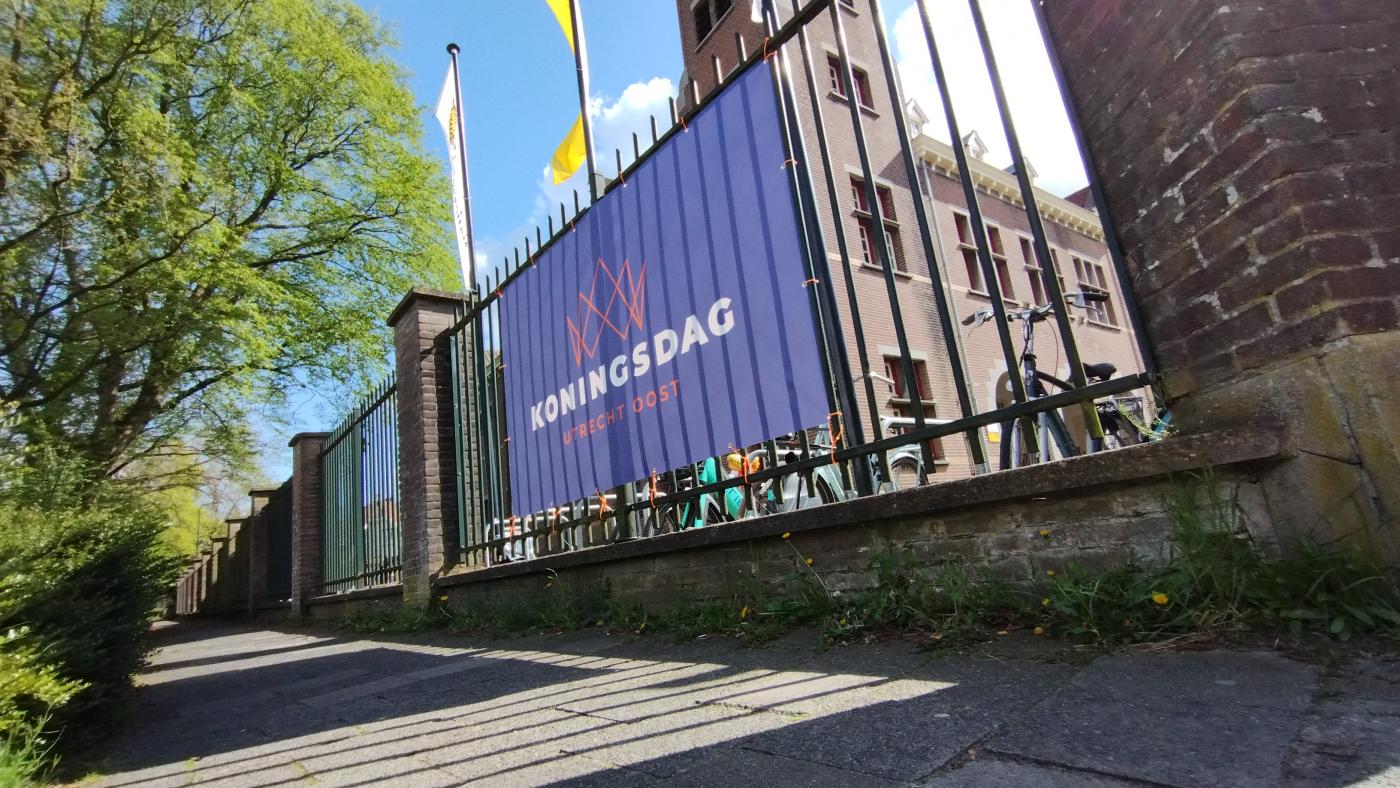 Photos: DUB / Bas Koppe
UCU students planning to sleep in after partying on King's Night better forget it. At about 10:00 AM, the campus doors will be opened to the neighbours, who are welcome to celebrate King's Day there.
Approximately 5,000 visitors are expected in the former barracks area on Prins Hendriklaan, up until 6:00 PM. They will stroll around the sheets spread on the floor by 250 children from the neighbourhood, who will be selling items they no longer want. They will also enjoy a number of free attractions and food trucks. Beer will be sold in a tent in the middle of the terrain.
It remains to be seen how excited UCU students themselves will be. In any case, the University College Student Association is involved with the event. Students will give walking tours of the campus to visitors, for example, and a band comprised of UCU students is also going to play. Some student organisations, such as Enactus, will set up booths on the site. 
This will not be the only event on King's Night and King's Day, of course. If you're interested in knowing all the events that will take place around the city, the local newspaper DUIC has published an overview (in Dutch only, Ed.). The free Beatrix Festival, organised by the student disco Woolloomooloo, will take place on Janskerkhof as usual. 
Beware: if you're going out on King's Night, the weather forecast indicates it's going to be a very cold night. For this reason, the Red Cross advises people to consume alcohol in moderation.