Uithof line will not immediately run at full strength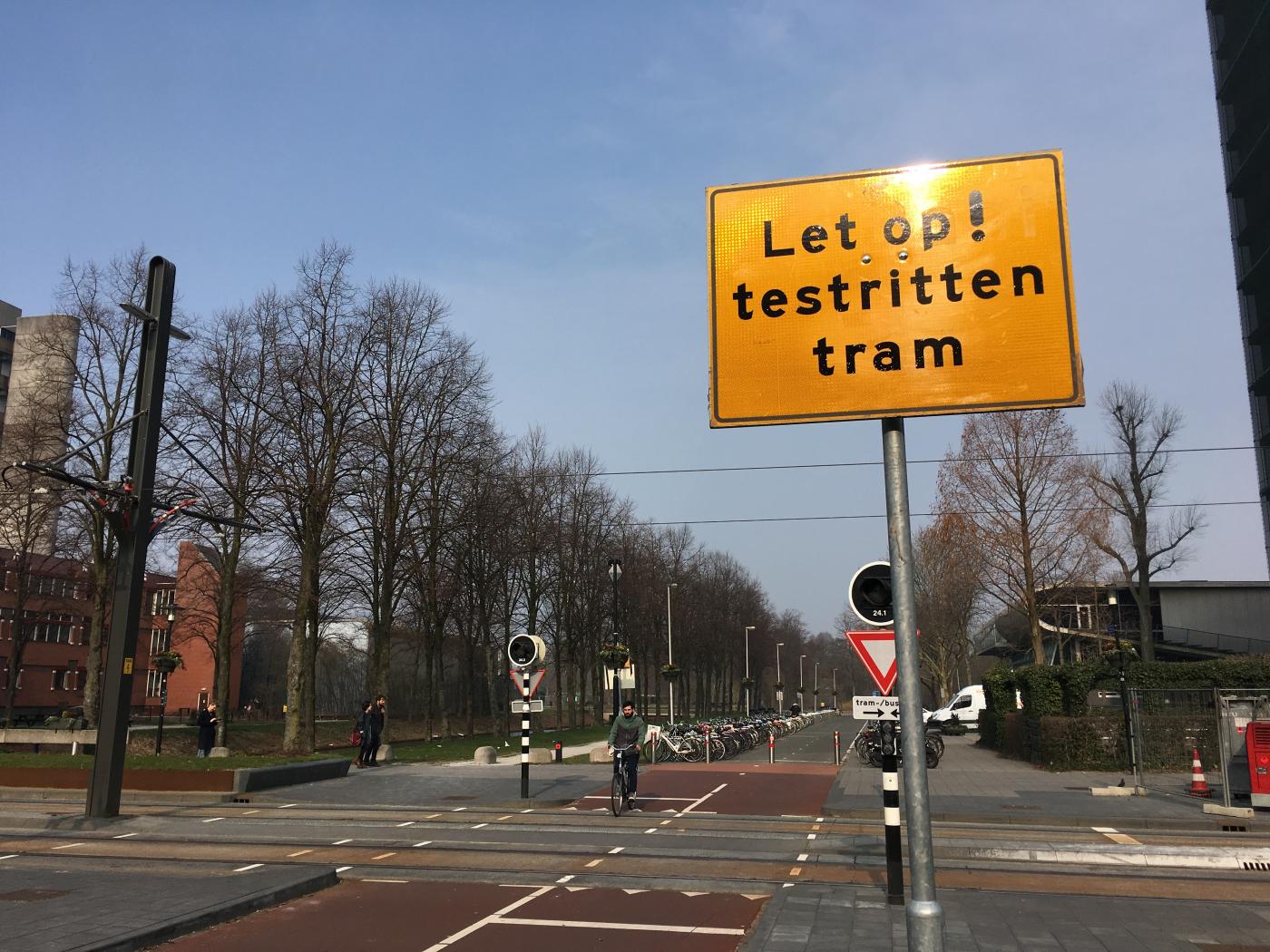 Foto: DUB
The Uithof line, the tram between Utrecht Central and Utrecht Science Park that will replace bus 12, will in the future run twelve times per hour in both directions. However, when the tram makes its first journeys with passengers at the end of July, the tram will only run six times per hour. This is due to technical problems.
Only when the problems are solved will the number of tram journeys be increased step by step and the frequency of bus 12 lowered at the same time, according to spokesperson Diane Marbus. Until then bus 12 is the most important transport to De Uithof and tram 22 is only an addition to the current offer. The aim is for the Uithof line to run at full strength no later than 15 December and the capacity (compared to bus 12) to be doubled.
Errors due to heavy rain and sun
According to Marbus, three technical improvements are needed. First of all, the Uithof line is still struggling with switch failures, the technical cause of which is unknown. At present, they still have to be corrected manually each time by a remote traffic controller. A higher number of journeys would therefore not be safe.
In addition, the system that activates the warning lights and barriers does not function "optimally". During the test phase, the barrier on the Koningsweg came down a number of times without reason. According to RTV Utrecht it was suggested in a "catch-up session" on Tuesday evening for council members and members of Parliament that extreme weather conditions may play a role in this. "The sensor that has to register whether a tram is passing by (and therefore has to lower the barrier, ed.) cannot handle heat or torrential rain well."
The third problem the Uithof line is struggling with, is the so-called magnetic field. At the cancer treatment centre of the UMC Utrecht and a research laboratory of biomedical sciences, the tram passing by causes disturbances in the equipment.
Ten cents more expensive
Whether the Uithoflijn will actually be traveling with passengers on Monday 29 July is not yet certain, according to Marbus. On July 16 is will be clear whether they have permission to start running.
Travelers who take the tram instead of the bus after the summer will pay ten cents more. This is because a little more kilometres are made by tram and travelers pay per kilometre. The travel time between the station and De Uithof is an estimated twenty minutes, but according to Marbus it is not unthinkable that this will sometimes be longer in the beginning. The aim is that the tram only takes seventeen minutes to complete a ride between the station and Utrecht Science Park.