Utrecht Youth Parties want roommates to be able to sit on the grass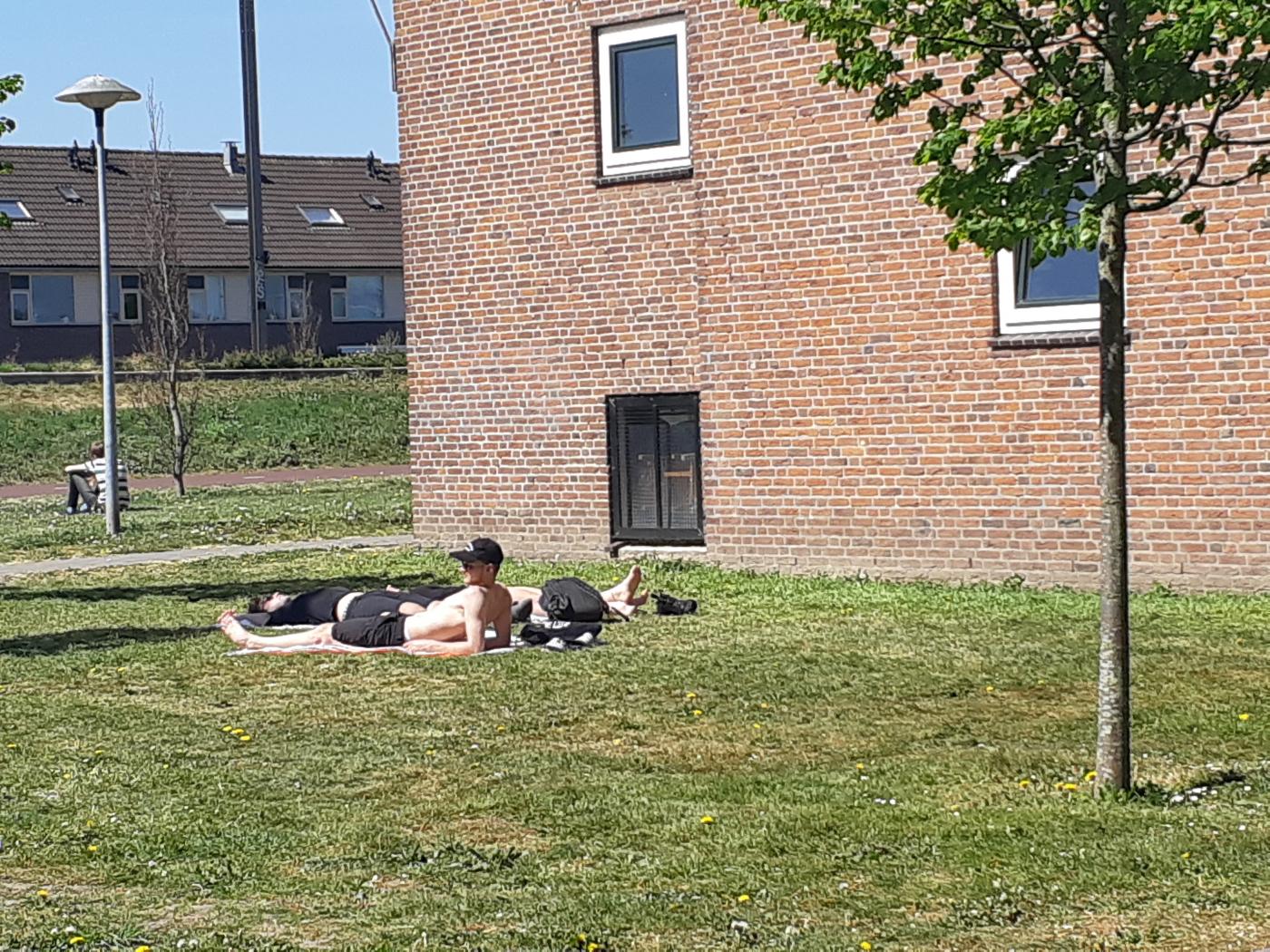 Students in the sun at the IBB. Photo: DUB
Many student houses do not have a private garden and students often only have a small room for themselves. In order to be able to sit outside anyway, students are not allowed to invoke the exception to group formation, as families are allowed to do. . 
The mayor had previously indicated that the same rules apply to students as to everyone else: no group formation, and keep a distance of 1.5 metres in the public space. He had said this following an incident at the IBB where students received a warning from the police because they were eating in the grass in front of their housing unit. 
Nyna Visser, chair of the Jonge Democraten Utrecht and initiator of the letter, disagrees and asks for an enforcement exception such as that for families. This would mean that roommates sitting outside their house in groups of no more than six people would not be fined. At the moment, there is already such an exception for student houses indoors.  
Daan Sanders, chair of the CDJA Utrecht, also refers to student welfare regarding sitting outside: "By no means all student houses have a garden or a communal area, so the living space of students is very limited. The only option left to them is to stay inside their rooms. Let's also remember that many student houses don't even have a living room. A lack of space and fresh air does not benefit the mental state of mind of the many students who find themselves in this situation, especially with the prospect that the lockdown will remain in place for a considerable period of time.  By allowing roommates to sit in front of their house with up to six people, you are meeting these students halfway and giving them a little more breathing space in these turbulent times".