UU and HU will not impose sanctions on Unitas following email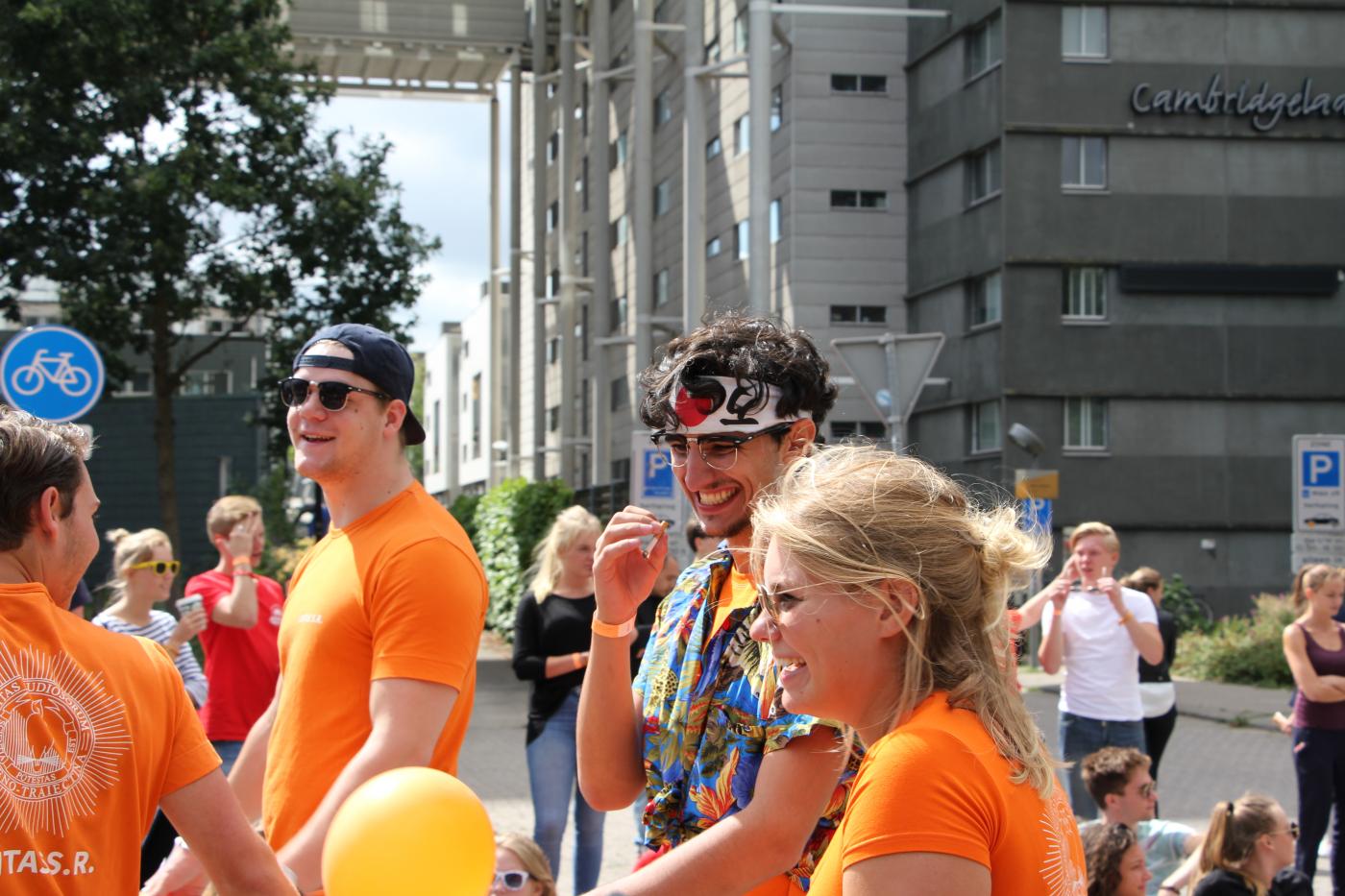 Members of Unitas during the introduction period
Earlier this month, a member of Unitas sent an email to a part of the members of the student association with an invitation for drinks. In this email, he encouraged to drink as much as "the number of victims of the earthquake in Lombok" and he called the Thai soccer players who were stuck in a cave this summer "yellow teen wankers".
The board of the student association thought the remarks to be "unnecessarily hurtful, racist and sexist" and because of this suspended the member in question immediately. Utrecht University and the HU University of Applied Sciences Utrecht did not impose additional immediate sanctions, as was the case with UVSV and UAV. The institutions waited until Unitas' internal investigation was completed and until it was clear what measures the board of the association would take themselves.
On Wednesday, Okke Klaassen, the rector of Unitas, announced that the investigation had been completed. The association has decided to suspend the member in question for a period of one hundred association days. This means that the days that the association is closed, for example during most weekends and during holidays, won't be taken into account. As a result, the duration of the suspension will be longer than a hundred days. The member will not be welcome at any of the activities of the association in this time. The activities are not only the year club and fraternity drinks at the club, but will also include activities in other locations, such as the dies gala in November.
Earlier, Klaassen already said that "it cannot be clear enough that these kinds of statements, expressed out loud or written down in an invitation to a group of members, will not be tolerated". The board of the association has also emphasised this again in an email to all members of the association. The suspended student has sent an apology message, on his own initiative, to the recipients of his email as well.
Next to this, the board has decided to "pay extra attention during the introductory period to the subject of tolerance in society and, in particular, tolerance in the association", says Klaassen. From now on, in conversations with first and second year members, sexism, racism and discrimination within the association and any experiences with this will be discussed. The board will also set up a contact point where association members can go to if they are confronted with hurtful comments. Unitas members have already been informed of this by email.
University spokesperson Maarten Post reports that the UU has been informed about the investigation and the measures which have been taken. As a result, both educational institutions have decided that "Unitas has handled it in a serious and adequate manner". "For the UU and HU, this case has been completed"