UU-board supports students and teachers who want to go on strike on the 15th of March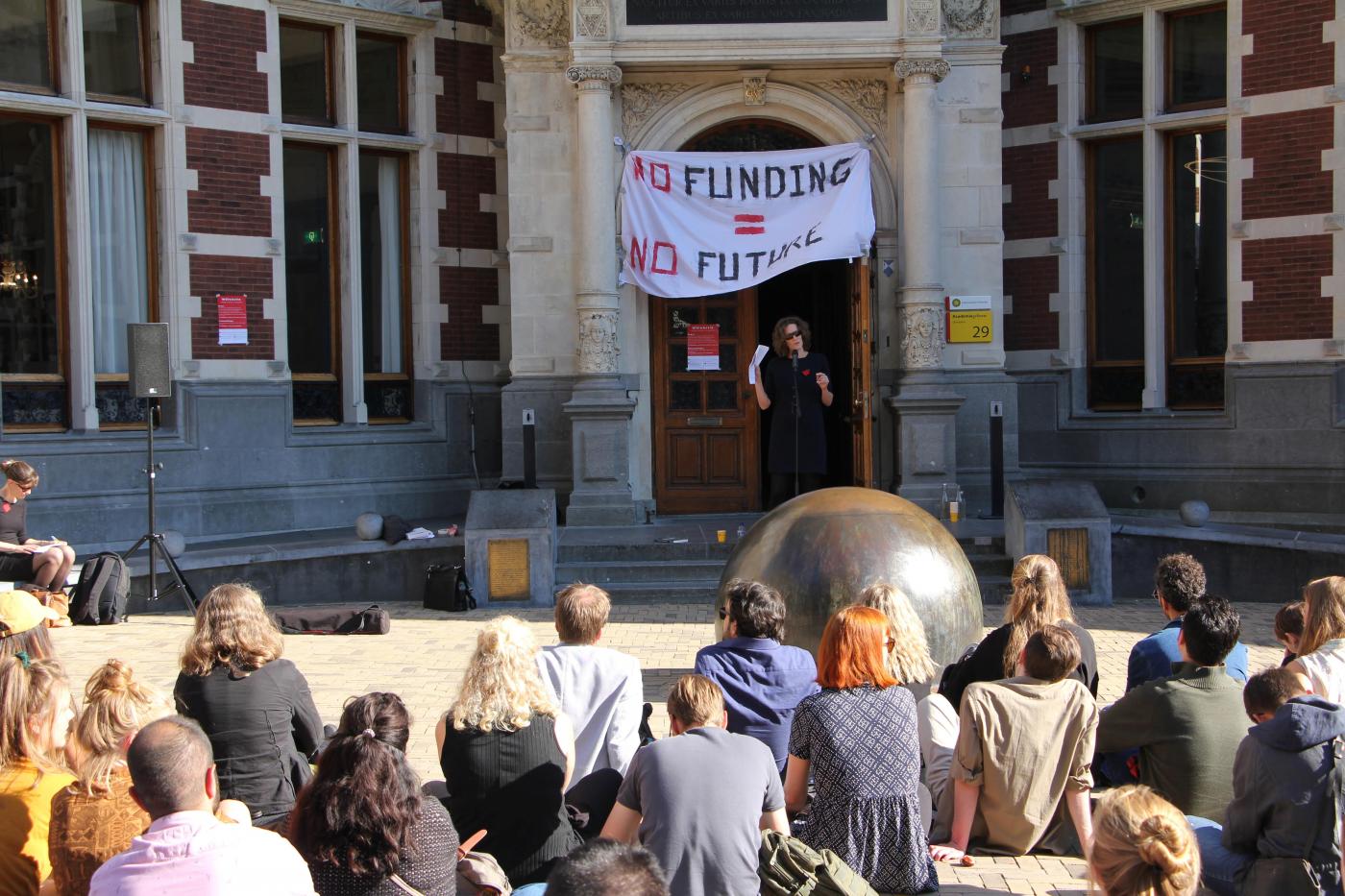 Foto: DUB
The demonstration at the Malieveld in The Hague should become the grand finale of a national action week in all educational sectors. Primary, secondary and higher education join forces to convince politicians to invest more in higher education. The organizers demand that an extra of 4 billion euros will be invested in the whole of education and that the so-called efficiency discount will be cancelled.
The board of the University of Amsterdam already announced on Monday that it would support the national strike. "This means that there is no obligation to attend, but the buildings remain open to those who want to attend lectures", says Folia, the journalistic medium of the UvA.
Support, but UU will not close
The Executive Board of UU announces Tuesday that it will also support the demonstration. According to spokesperson Maarten Post, the board shares the concerns and calls "for sustainable financing that fits the tasks that the university has." This means that UU staff are not obliged to attend or give lectures. "Employees and students who want to, have the opportunity to go to The Hague."
However, Utrecht University will "not be locked" on Friday, March 15. Lectures and possible tests will continue. The UU does not want to deprive students who have already studied and who do not want to protest in The Hague of an examination opportunity. Students who do miss tests because of the national strike will not lose a resit examination opportunity, because they can appeal to the Examination Board for reasons of force majeure. However, the university board calls on students and teachers to communicate properly about any absences. If the university will arrange bus transport to The Hague again, as is it did in December is not yet known.
'Chic that strikers get the space'
University Council member and active member of WOinaction Floris Boudens is pleased with the pledge from the Executive Board. "Sometimes I am critical of the employer-employee relationship of the university board, but I think it is really chic that they give strikers space on March 15. Let's hope that we can achieve results with the entire education sector. Something needs to happen quickly, especially for people with temporary appointments."