UU canteens go meatless for a week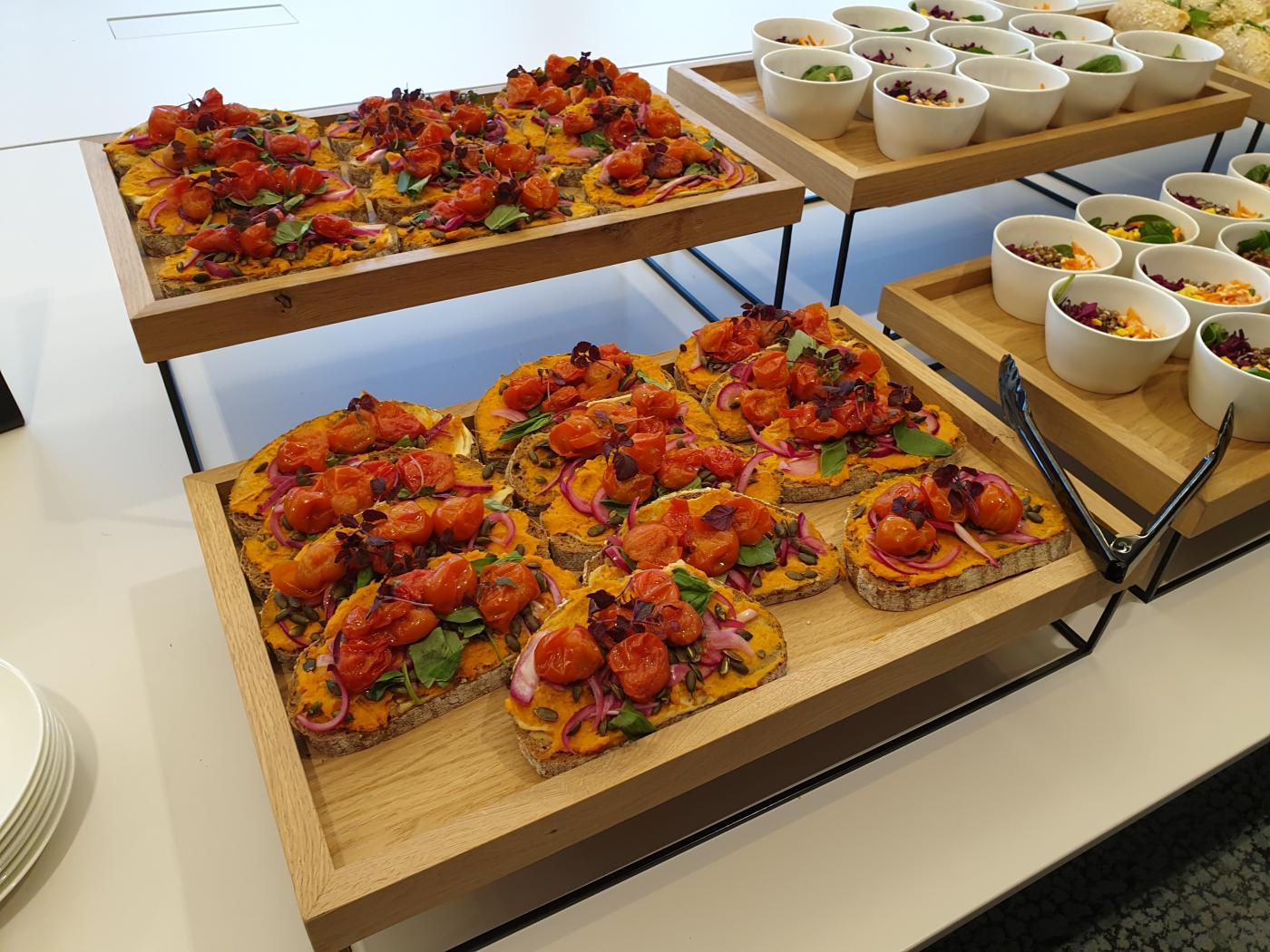 Photo from the DUB Archive depicting a tasting at one of the Eurest locations.
Although there are only a handful of people actually going to the university, the four Eurest restaurants remain open. The company believes it's important to participate in the National Meatless Week (link in Dutch) regardless of the amount of customers they're getting. "We want to show that vegetarian and vegan food is tasty too, in addition to being a more sustainable choice in comparison to meat or fish products".
And they're diving right in: meatless means meatless. "This week, you really won't be finding any meat at our restaurants. Those who still want to eat something with meat must go somewhere else. By participating in the National Meatless Week, we want to make a statement and show how much it matters to us to offer sustainable food. Even when it isn't Meatless Week, we like to make our vegetarian and vegan products quite visible because we think it's important to enable our guests to make a sustainable choice".
Now that almost all students and the vast majority of staff is working from home, Eurest can not count on many customers. "The turnover is minimal and we have adapted our menu in such a way that we can prepare dishes right away. That way, we don't have a lot of food left at the end of the day and hardly anything needs to be thrown away. Even so, we want to show that we can offer high-quality dishes without meat".
There are three Eurest restaurants in the Utrecht Science Park (De Uithof), namely at the Educatorium, Gutenberg, and the Jeannette Donker-Voet buildings. The fourth one is located at the International Campus' Dining Hall.