UU gets seven more Veni grants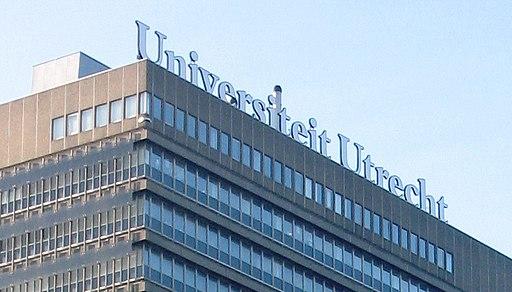 Photo: Wikimedia / M.M.Minderhoud
Sixty of the winners belong to the fields of social sciences and humanities, while 18 work in applied and technical science fields. The grants will allow each of them to further develop their research ideas over the next three years.
The announcement of the Veni grants was considerably disturbed last year because of Covid and a big hack suffered by NWO. The only grants that could be awarded in December were those in the exact and natural sciences, as well as those in health research and innovation in healthcare – that means 89 grants in total.
Preselection
Looking to prevent applications from becoming too much work, NWO worked with a reduced pre-proposal phase. The funding body then made its first selection based on that pool. That way, fewer researchers spend unnecessary time preparing and submitting extensive grant applications. Only the exact and natural sciences domain has not yet instituted this preselection phase.
A total of 1,280 applications were submitted across all four domains in 2021, of which 759 were submitted as full applications, mostly after passing NWO's preselection phase. Of those, NWO has funded 167. This is 13 percent of the total number of submissions and 22 percent of the full applications.
Partly thanks to its huge success in the last round, UU is well positioned in the ranking of universities with the most NWO grants. At least 23 winners are connected to UU and three are connected to UMC Utrecht. Grants have also been awarded to two researchers from the Hubrecht Laboratory and one researcher from the Princess Maxima Centre, both located at the Utrecht Science Park.
The Veni grants are part of NWO's Talent Programme. Junior researchers are eligible for a Veni grant, while senior researchers have access to the Vidi grant and those at the top of the field can apply for the Vici grants.
2021 Veni grants

 
 

Utrecht University

 

23

TU Delft

 
 

16

University of Amsterdam (UvA)

16

Leiden University

 

14

Vrije Universiteit

 

10

Wageningen University

9

Erasmus MC

 

8

University of Groningen

8

University of Twente

 

8

Radboud University

7

Erasmus University

5

UMC Groningen

 

5

UMC Radboud

 

5

TU Eindhoven

 

5

Tilburg University

 

4

Leiden UMC

 

3

Maastricht University

3

UMC Utrecht

 

3

Hubrecht Institute

 

2

NIOZ

 
 

2

UMC Amsterdam

 

1

UMC-AMC Amsterdam

1

UMC-VU Amsterdam

1

Astron (JIVE)

 

1

CWI

 
 

1

KITLV

 
 

1

KNAW

 
 

1

Nikhef

 
 

1

NWO institute organisation

1

Princess Maxima Centre

1

KNAW Spinoza centre 

1

Total

 
 

167