UU project 'Mixed classroom' nominated for a Dutch Higher Education Award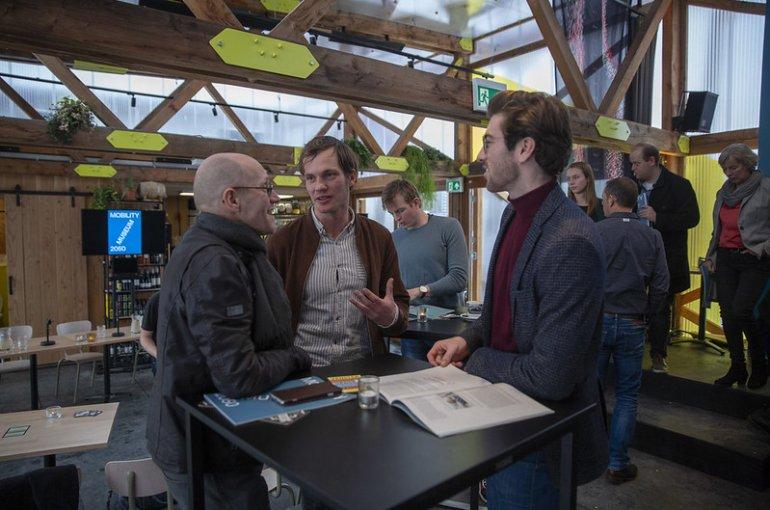 Mixed Classroom. Photo: Jikke de Gruijter/UU
Academic researchers are eligible for all kinds of prestigious prizes, such as the Spinoza Prize and the Stevin Prize. But what about recognising top-level teaching? To fill this gap, the Dutch Minister of Education, Ingrid van Engelshoven, announced in her strategic agenda that she was also going to bestow awards on the best teaching teams.
The original plan was to grant only two awards of 2.5 million euros each, but that was met with criticism from the academic community. The top researchers at The Young Academy, for example, deemed it "inappropriate" to award such large amounts to a few individuals or small groups, especially at a time when higher education is under considerable financial pressure.
Team work
"We listened to the feedback", spokesperson Michiel Hendrikx explained. "That's why we decided to allow more people to profit from the prize money. Such an amount is also more practical, especially for smaller institutions."
The funds are explicitly awarded to teams. By doing so, the minister wants to recognise and stimulate team work. Winners can use the prize money for their own project aimed at making a contribution to renewing and improving teaching in higher education.
Mixed classroom
Utrecht University has been nominated for the award with the 'Mixed Classroom' of the Urban Futures Studio, a project in which students and policy staff work on sustainability issues together. On its website, UU says that this "innovative" initiative, both groups learn with and from each other. The project was implemented in collaboration with the departments of Social Geography and Urban Planning and Sustainable Development (Copernicus Institute) of the Faculty of Geosciences.
"With this innovative form of education we connect two worlds: that of students from scientific education & research and that of professionals from the field. In the classroom, we challenge both groups to jointly investigate how the discussion about the future around complex sustainability issues is conducted, and how this can be improved", explains initiator Jesse Hoofman on the UU website.
Nominees
Generally speaking, those who are nominated are automatically winners. The question is how much money will get. The amount of the award to be received by each team will be announced on March 1 at the annual Comenius Festival, which will be held online this time.
Open-ICT Team, University of Applied Sciences Utrecht
LeerLevels, Amsterdam University of Applied Sciences
Team Space for All, University of Applied Sciences Windesheim
TU/e Innovation Space, Eindhoven University of Technology
Urban Futures Studio, Utrecht University
RASL Minor, Erasmus University Rotterdam (in collaboration with Willem de Kooning Academie Hogeschool Rotterdam and Codarts)