Retired after 21 years
UU says goodbye to phenomenon Jim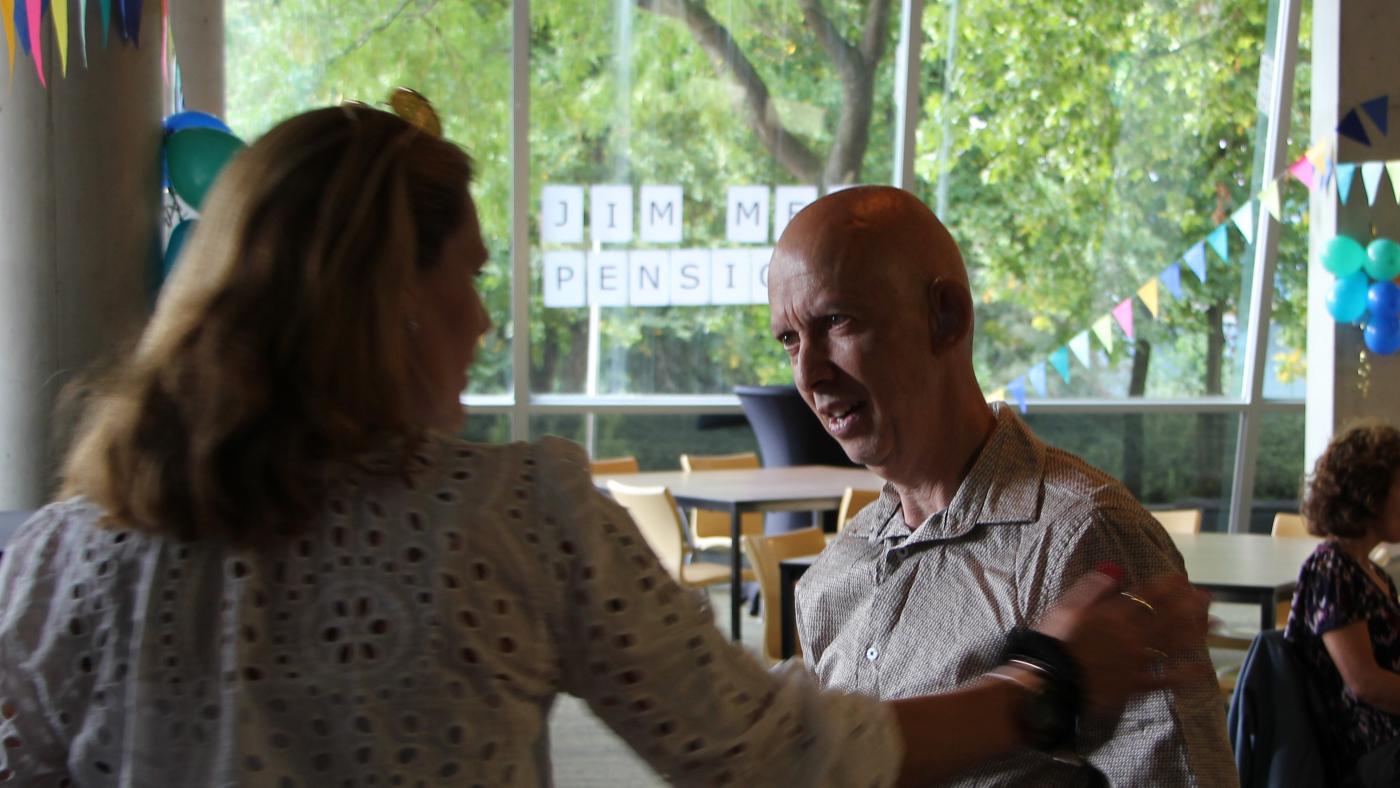 Jim got a warm farewell from his colleagues. Photo: DUB
"He is a phenomenon". This phrase was said several times at Jim Donselaar's farewell party. His last position was at the Facility Service Centre in the Administration Building. Jim was responsible for delivering the mail, supporting the reception, and helping with all kinds of chores.
Jim knew the names of virtually all employees. He always greeted everyone extensively and asked how their holidays went. If you mentioned where you were going, he would still remember it a month later. "He was an example of hospitality. Our employees could all learn something from him," said Coby Noordhof, Facility Manager of the Central Area of the Utrecht Science Park.
Helpful, Jim always asked people whether he could help them with something. He was one of the few employees who could still be found in the Administration Building during the pandemic. A colleague remembered the phone calls he got from Jim at the time. A package had arrived with two small trees in it. "What should I do with it?" Jim asked. "Take them home and care for them" was the answer. He did just that. He also took care of all other plants in the building when everyone was working from home.
Another colleague often ran into Jim in the supermarket, where he went grocery shopping after work. Every time she was a little late and he saw her, he would ask with concern: "Have you been working overtime again?"
Working in the Administration building meant a lot to him but now he has to retire. Jim says he would rather have stayed. "I was asked if I would pass by a hundred times," he says. "Well, definitively. I will come back often for a little chat."