UU scientist on Time's list of most influential people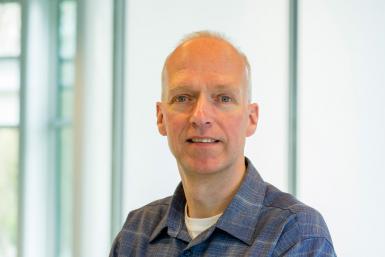 Guus Velders staat op lijst van Time Magazine Foto: Pieter van Dorp van Vliet
Velders was made professor of air quality and climate interactions at the UU last month. He was nominated by actor Leonardo DiCaprio, who is producer on a documentary about climate change: Before the flood. More scientists, activists and politicians should make it their lives' work to fight climate change, DiCaprio says.
Velders, a chemistry researcher for the Dutch National Institute for Public Health and the Environment (RIVM), contributed, among other things, to the scientific substantiation of the world wide climate agreement made in Kigali in October 2016.
In collaboration with American researchers, he proved the damaging effects of hydrofluorocarbon (HFCs) – organic compounds most regularly found in air conditioning, refrigerators and isolation materials. The Kigali deal includes a limitation of the uses of HFCs.
For this feat, the prestigious scientific magazine Nature named Velders as one of the ten most influential scientists last year.
Time magazine lists Velders in the group of 'Pioneers'.