UU students entitled to two resits in case of illness or quarantine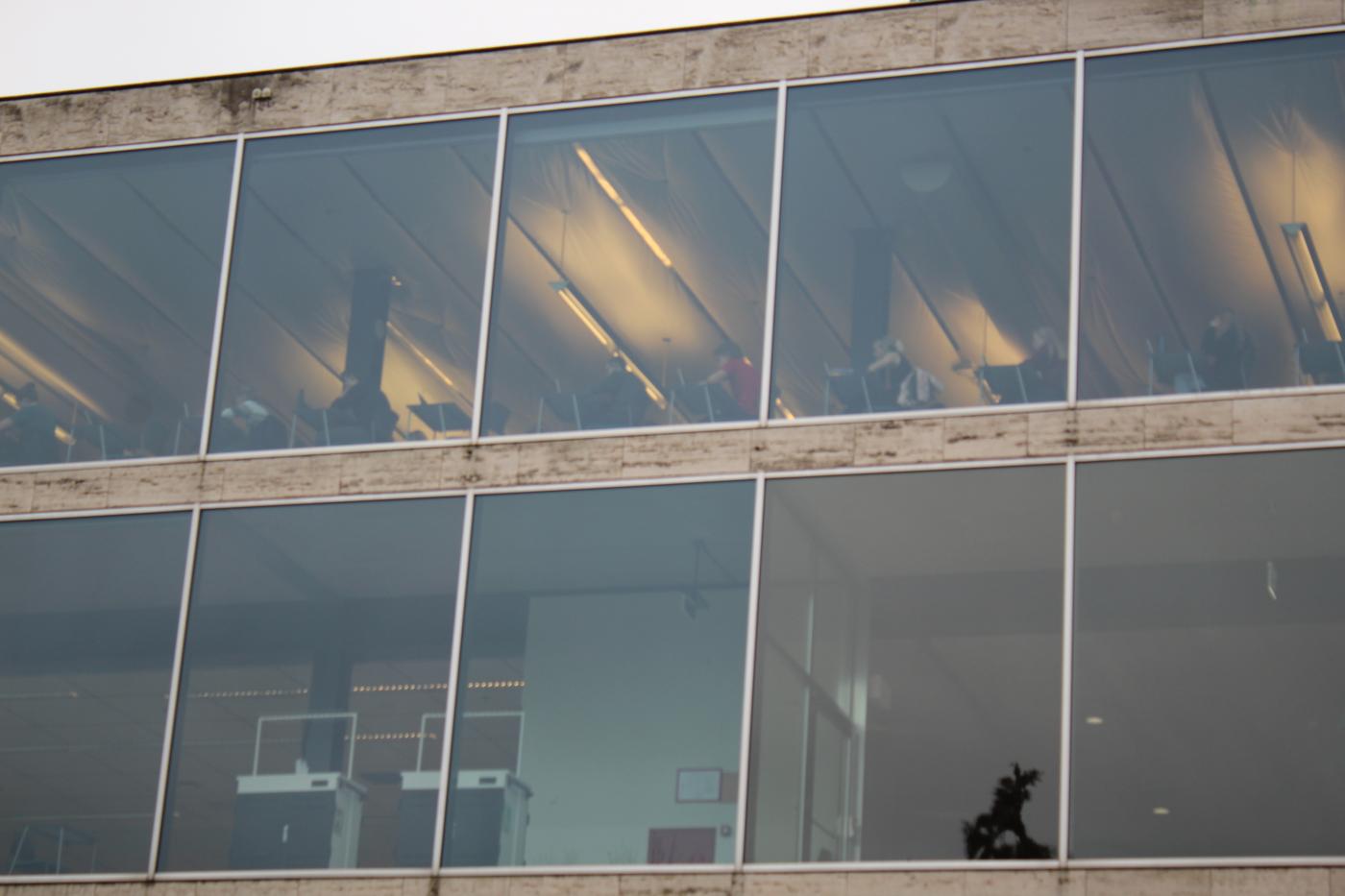 Students taking an exam in the Educatorium building. Photo: DUB
Many exams have been planned for the end of the second term, but, due to the amout of students and teachers who are sick or forced to quarantine, the university has agreed with all the faculties that missing an exam should not affect the right to ask for a second chance or "reparation", as the university names it.
Normally, students only get one chance to "repair" an exam they had to miss because of illness, or in which they scored less than a four. Due to the pandemic, it has been decided that students can repair an exam even after a first cancellation. If the student is sick or quarantine again at the time of the repair exam, then they must consult with their teacher whether there is an alternative way to complete the course.
According to Renée Filius, head of the university's Education department, this measure is necessary because a significant number of students are in quarantine right now. 
There is, however, an alternative for them. Teachers from various faculties are looking into the possibility of applying the exam some other way, like using online proctoring, handing another type of assignment, or postponing the deadline or date for the exam.
Filius says the problem certainly isn't limited to students. Many teachers, mostly those with young children, are having to go into quarantine, which causes problems as well. At this moment, the issue is so pressing that there aren't enough teachers available to take over the tasks of their colleagues.
The new measure has been adopted in order to ensure that teachers' workload does not increase. "More tests also means more workload and that's something we want to limit as much as possible."