UU wants as many students on campus, but classes remain online this block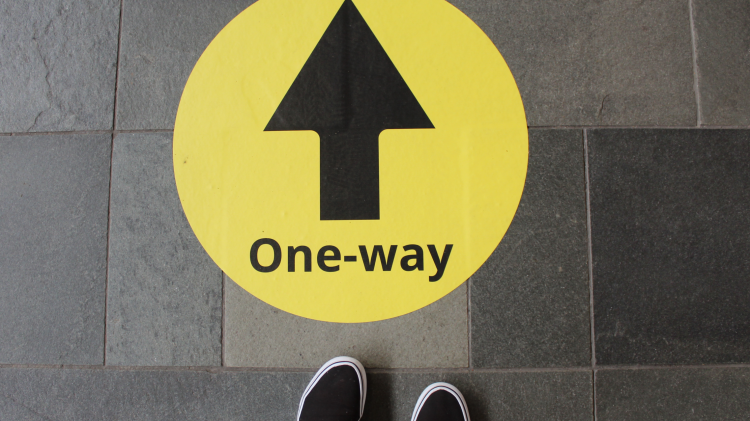 Photo: DUB
Students must wait just a little longer, announced the Dutch Prime Minister, Mark Rutte, and the Dutch Minister of Education, Hugo De Jonge, in a press conference on Monday. Higher education institutions must keep their doors shut at least until the end of March. Restrictions may be relaxed after that, with the Minister of Health expecting students to be able to attend classes in person once a week.
In an e-mail sent to all students and staff (read it in full here), the Executive Board said it will put "all its efforts" into facilitating that students meet on location once the government allows that to happen. 
Based on the advice of a committee led by Professor Hans Heesterbeek (Epidemiology) and the input from students, UU has drawn up likely scenarios while combining an increasing number of vaccinated people with a decrease in corona rates. But things may always change, especially considering the possibility of unforeseen mutations of the virus, stressed the University.
In any case, plans include: pilots with collaborative spaces in non-scheduled classrooms; using large lecture rooms as study places managed by study associations; and enabling small-scale meetings from study associations in lecture rooms, the Utrecht Botanic Gardens and University Hall. The University also plans to hold "hybrid" PhD defences as soon as it's allowed.
Block 3 remains online
Nevertheless, UU has no intention of changing the timetable for block 3, which ends at the end of April, even if the government eases the restrictions in the beginning of the month. Apart from practicals, all classes will remain online until the end of the block. But you can still go the university to study: UU is creating 150 extra study places in the city centre as of March 23.
Students are more likely to attend classes on campus from block 4, when UU expects to offer 35 percent of its education on location. That means the focus will no longer lie on first-year students, who according to a recent survey, are struggling less with the lockdown than older students. "The goal is that as many students as possible will be able to come to the campus for education, tutoring programmes or other study-related activities one day a week on average", say UU's Rector and President in the letter.
Last but not least, the University is paying attention to the developments around rapid testing, but at the moment the pilots offer "no extra room".
1.5-metre rule gone by September
The Executive Board has also revealed some of its expectations for the next academic year, starting in September. Based on the scenarios drawn by Hans Heesterbeek and his team, the University thinks that it will be possible to offer classes on campus without adhering to the 1.5-metre social distancing rule. Even so, classes with more than 100 people will continue to take place online just to be sure.