Representing the students of Utrecht
Vidius announces new board members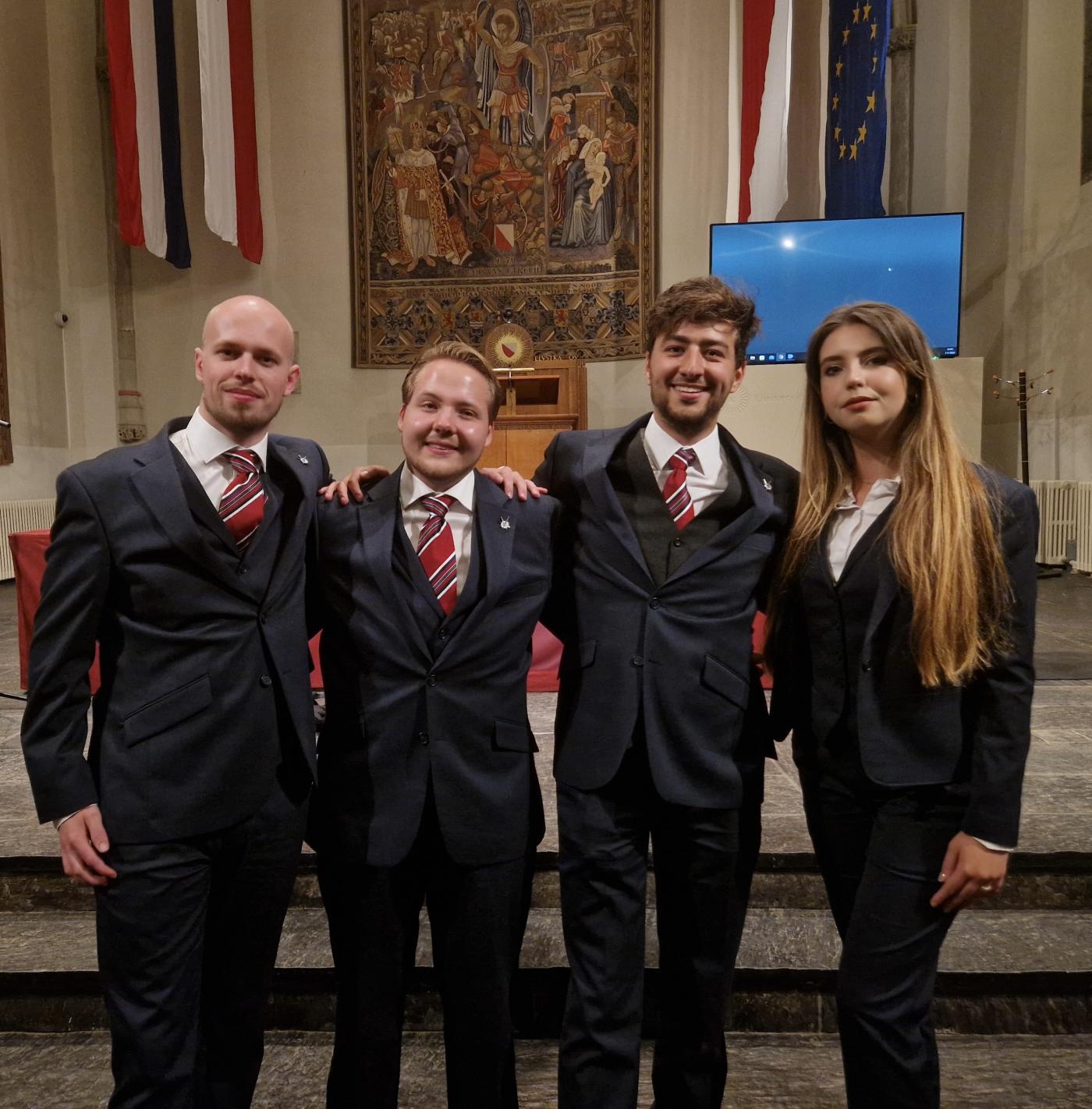 Vidius' new board members: Gijs Grimbergen, Kaj Meijboom, Yason Sinout and Lotte van Buuren. Photo: courtesy of Vidius
The new chair used to be active in the National Student Union (Dutch acronym: LSVb), among other organisations. Alongside the other three board members, he will represent the interest of Utrecht-based students with regard to student housing, educational quality, and other matters.
The vice-chair is Gijs Grimbergen, who has recently graduated in Social Geography and Urban Planning at UU. He will focus on the shortage of student housing in Utrecht.
Kaj Meijboom, a student in Occupational Therapy Drama at the Utrecht University of Applied Sciences, is going to serve as the secretary. Communication student Lotte van Buuren will be the treasurer, in addition to being responsible for member retention.
This is Vidius' twelfth board.