Watching a knowledge clip is considered contact with your lecturer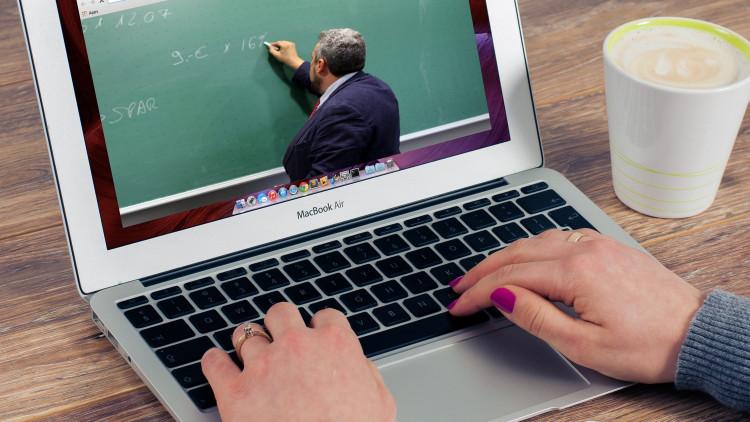 Photo: pxfuel.com
Everyone can attest to the fact that Covid has caused a small revolution in academic education. With the assistance of innovative digital means and methods, students can now often follow their lectures from home or wherever they wish to be – and not always during the scheduled hours at the university.
That changes everything about what we think of what's important for good education. How much 'contact' should there be between students and teachers? And what should that 'contact' look like?
Fuss
For a long time, people thought: the more direct contact between teacher and student, the better. In 2012, state secretary Halbe Zijlstra made 'performance agreements' with all universities to that end. The agreements stated that all students would get at least 12 'contact hours' per week. Universities could decide for themselves what that meant – but there was barely any online or hybrid education at the time.
The agreements quickly led to quite a fuss. Teachers no longer had time to teach more, or didn't see any added didactical value in it. They started to come up with creative solutions. The UU Psychology programme, for example, was accused by its students of organising 'ophokuren' ('indoor hours', loosely translated), where students would simply watch a movie, or something similar.
Partially for that reason, the national contact hour agreement was let go of when minister Bussemaker spoke with universities in 2015, after the launch of the loan system, about how to improve education with the additional investments.
Definition of contact hour
But the UU thought, and still thinks, there should be a required minimum number of contact hours for Bachelor students. First-year Bachelor students have a right to 12 to 18 hours. Students in other years can count on a minimum of 12 hours, but "on average throughout the university".
The definition of a contact hour, as used by the Examination Regulation (OER), is as follows:
- Education hours at which a teacher is present, such as lectures and work groups, tutoring, internship guidance, exams and tests, and programme-wide career advice;
- Other structured hours as scheduled by the study programme, which are characterised by contact between students, online or on location, and/or online contact with teachers.
But isn't that definition outdated now? Several University Council members wondered this past spring in the meeting discussing the OER.
Knowledge clips sometimes work better
The council members say Covid has shaken up education too much these past few years. It's no longer required for students and teachers to meet simultaneously, either in person or online, in order to ensure a good transfer of knowledge.
Sometimes an interactive knowledge clip provides the student with a greater learning effect than a lecture for didactic reasons, and students are positive about the clips. Students can watch knowledge clips anytime and anywhere they choose. Parts that are difficult to understand can be repeated, and lecturers can assign work for students to practice with.
But doesn't that create the risk, asked council member and lecturer Annemieke Hoogenboom, that students report to the exam board, OER in hand, to complain that they're made to watch knowledge clips rather than attend lectures? Those students could complain about a lack of contact hours.
If the time and energy lecturers put in creating this and other types of audiovisual productions don't count towards the total of contact hours they are meant to organise, that would mean teachers' workloads will increase: they'll have to create clips and organise contact hours. 
Rector Kummeling agreed with this argument. There was not enough time, however, to create a new definition for next year's OER. Kummeling proposed an addendum that explains that the used definition should be loosely interpreted. A new definition will be created for the 2023-2024 OER.
After discussion with the University Council and consultation with faculties and programmes, the UU board presented a proposal for this definition this month. It includes a proposed change from the term 'contact hour' to 'education hour'.
Education hours consist of 'programmed activities in which knowledge transfer takes place, or in which students work on specific assignments and cases either individually or in groups, such as lectures and work groups, digital or blended classes (such as knowledge clips and e-modules), tutoring and internship guidance, skills training, feedback on assignments and exams."
Watch out for online-only
The UU board says the new definition creates an opportunity for didactic innovation, and does justice to lecturers' efforts. At the same time, it's important to watch out for scenarios in which students will only have online classes and independent study time.
The intention is not for knowledge clips to replace regular classes, the memo emphasises. If there's anything students say they long for post-Covid, it's in-person contact. For that reason, the UU board would like to see course descriptions explicitly state how many of the course meetings will take place in person at the university.
This week, council members have the opportunity to express their opinions on the new proposal in a council meeting.