Who will be the Teacher of the Year? Here are the nominees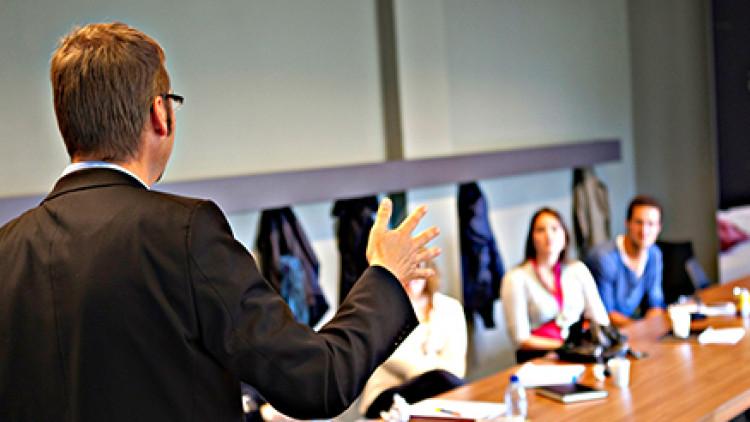 The awards are meant to stimulate high quality education. Photo: Anthony Donner
The teachers being considered for the Teacher of the Year 2022 award are: Economics teacher Anna Salomons (nominated by student association ECU'92), Pedagogical Sciences teacher Belinda Hibbel (nominated by PAP), and History teacher David Onnekink (nominated by UHSK).
For the Teaching Talent of the Year award, meant for lecturers with fewer than five years of experience, there are three nominees as well. They are Chemistry teacher Danny Broere (nominated by Proton), Educational Sciences teacher Marjoleine Heijboer (nominated by Vocus), and Global Sustainability Science teacher Sanne Akerboom (nominated by Storm).
The two awards, aimed at recognising excellent lecturers, have been handed out since 1994. In doing so, the university hopes to stress the importance of good education, as well as motivating teachers to continually develop themselves. Last year, pedagogical and educational scientist Lotte Henrichs and veterinary scientist Luciel van Vuuren won the awards.
This year there were a total of 34 nominations for the awards, 16 for the Teacher of the Year award, and 18 for the Teaching Talent of the Year award. The jury, led by former winner and medicine professor Ronald Bleys, based their selection on the interaction with students and the educational vision of the candidates, among other criteria.
The winners will be announced during the next Education Parade, UU's yearly educational festival, which will occur on March 10. The official awards ceremony will take place on March 26, as part of the university's anniversary celebrations in the Dom church.
The winners get a trophy and a cash prize. The cash prize for the teacher of the year is worth 5,000 euros and the prize for the teaching talent of the year is worth 3,000 euros. The two student associations that nominated the winners will receive 1,000 euros each.