Who wrote the best UU thesis in 2020?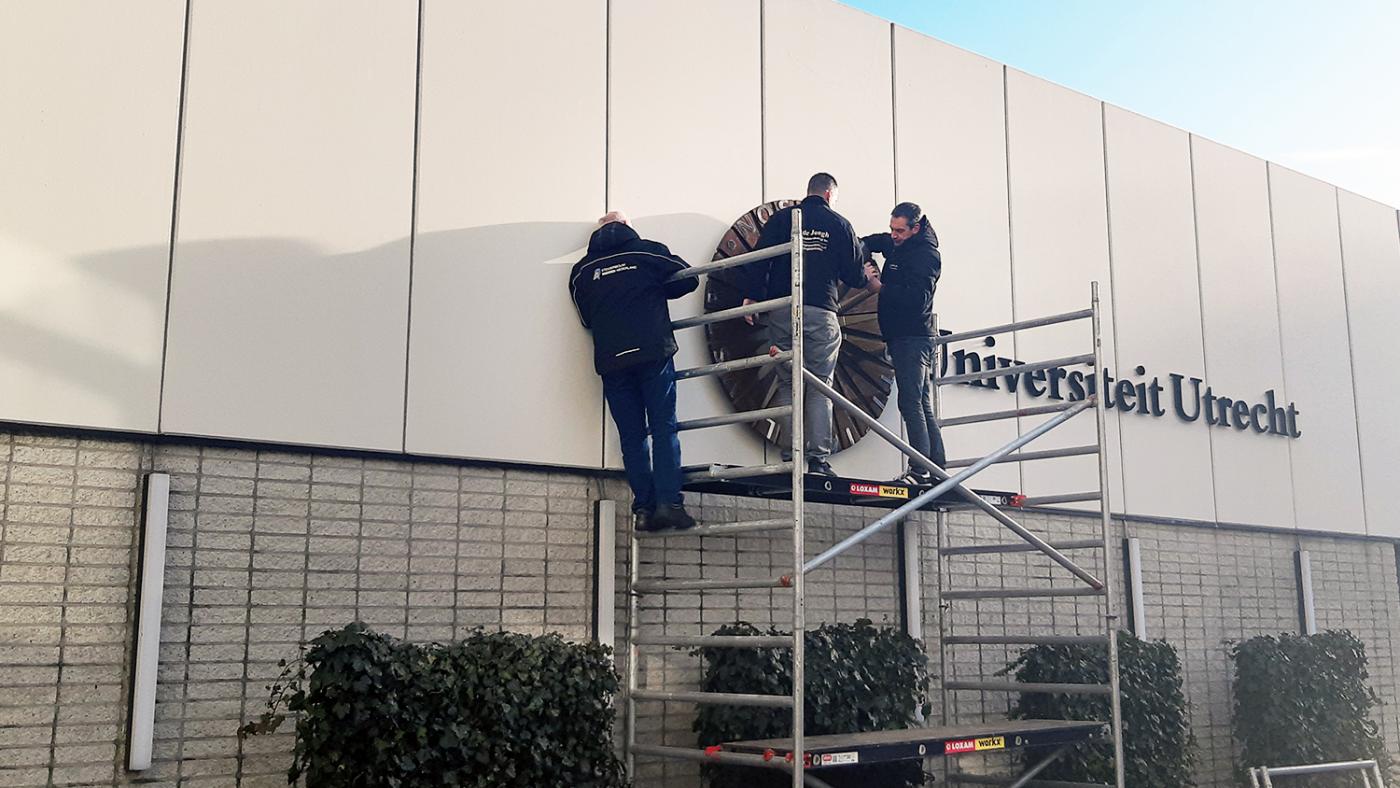 Photo: DUB
Below, you can read which UU graduates impressed the jury of the award for the best UU Master's thesis under the leadership of Professor Peter Driessen. One of these three will be rewarded on Monday morning during the Opening of the Academic Year with a sum of 1500 euros. The meeting is for invited guests only, but can also be followed online.
Moreover, Utrecht University is planning to change the name and the criteria for the award. In addition to graduation theses, other striking end products, such as internship projects or challenges should be considered as well. In doing so, the University wants to express the conviction that the interpretation of 'scientific success' should be broader than just research by one individual. Students in the University Council are not yet convinced; they plead for the retention of the 'classic' thesis award in addition to a possible new award for other graduation achievements.
---
Marrit Woudwijk graduated last year from the Master's programme Conflict Studies and Human Right under the supervision of political scientist and historian Jolle Demmers. For her thesis The Lesser Truth she investigated how Syrian refugees in the Netherlands think about the bombing of their country that was carried out between 2014 and 2018 by the anti-IS coalition of which the Netherlands was a part of.
Marrit also wondered how these views relate to the way in which this 'distant' war was being talked about in the Netherlands. In the Netherlands, the focus was on necessary precision bombardments. The idea was that by eliminating terrorists, civilian lives could be saved.
Syrian refugees often appear to have the feeling of having to endorse this view 'out of gratitude', when in reality they have experienced something completely different. Before their departure from Syria, they saw that the bombing caused great damage and that civilian casualties occurred as well. Marrit shows that there is often no place for that story in the Dutch debate, through the representation of contemporary war as humanitarian and inescapable
For the internet platform De Correspondent Marrit wrote (in Dutch, ed.) a journalistic article about her findings. She now works as a lecturer at the Liberal Arts & Sciences programme. She is also involved in the University research project Intimacies of Remote Warfare, which draws attention to the darker sides of new technological ways of warfare and the way in which they are often framed.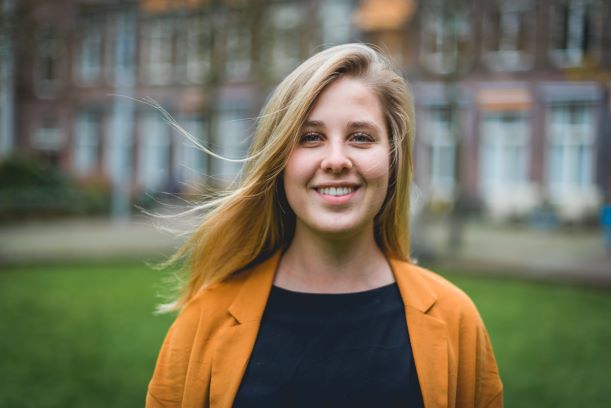 Photo: Nick Chesnaye
---
For his thesis for the Master's program Regenerative Medicine and Technology, Arif Ibrahim Ardisasmita conducted a study into alternative - in vitro - sources for hepatocyte cells. These specialised hepatocyte cells control enzymes that are responsible for the proper functioning of the liver. If they are damaged, liver diseases occur. Until now, there are few treatment methods for this type of disease and a transplantation is often necessary.
In order to investigate the diseases and find potential therapies, hepatocyte cells can be obtained from other cells. However, these new hepatocyte cells do not work as well as the real ones and are therefore known as hepatocyte-like cells.
Under the guidance of paediatrician and liver researcher Sabine Fuchs, Ibrahim made a comparative overview of the ways to generate hepatocyte-like cells. He also described how well these hepatocyte-like cells perform, and how they can best be used in scientific research and treatments.
Ibrahim is now a PhD candidate at the Wilhelmina Children's Hospital.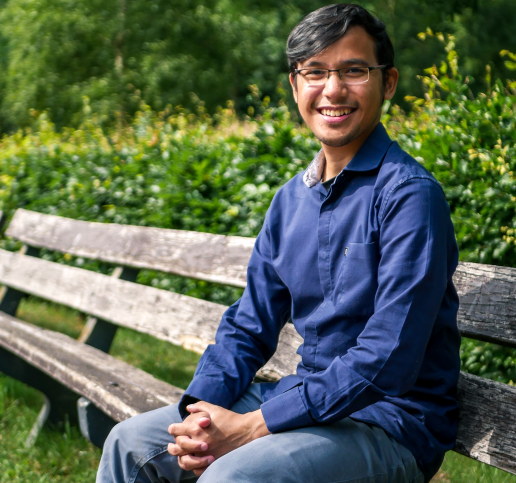 ---
Errikos Kounalis graduated with a 9.4 from the Nanomaterials Master's programme. His research, supervised by chemist Danny Broere, has already yielded three scientific publications. After a research internship at the University of Minnesota, Errikos will be working in the lab of Veni-winner Broere this autumn.
In his thesis Errikos investigated the possibility of two types of catalysis working together. In catalysis research one tries to find chemical compounds that allow reactions to take place faster and more efficiently. In this way, less raw materials are necessary, something that is very important from the perspective of sustainability.
In homogeneous catalysis where catalysts are in the same chemical phase as the substances that have to react, the compounds usually consist of metal centres with associated molecules, so-called ligands. Traditionally, chemical research focuses on the question of which combinations of these yield the best results under different conditions.
It is known that in nature enzymes also make use of the cooperation between ligand and metal. However, they often allow multiple metal nuclei to interact in order to create reactions. Both processes are often studied separately by scientists.
For his graduation research, Errikos developed a molecule that enables both a metal-ligand- as well as a metal-metal collaboration. His thesis therefore offers the prospect of better catalysts in the future.